Majorette Citroen C4 Cactus Glow
Citroen Citroen C4 Cactus is a French national 5-cylinder engine with 1,199 cc engine capacity of 110 horsepower, top speed at 188 Km / h, acceleration 0-100 Km / h at 9.3 seconds, body weight 1,020 Kg.
This time we came to see the Citroen C4 Cactus, which Majorette has shrunk down to 1/56 in size, leaving only 3 inches in length, so it is so small that it can be comfortably placed in the palm of our hand.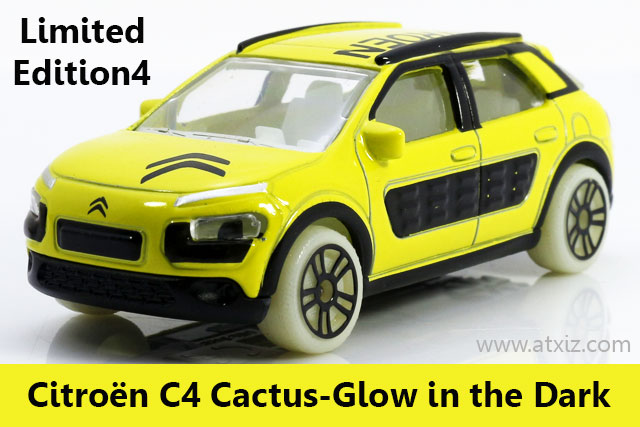 This Majorette Citroen C4 Cactus is unique. The wheels are made of phosphoric plastic that makes them glow in the dark. And is a Majorette Limited Edition 4 car in the concept of glow in the dark.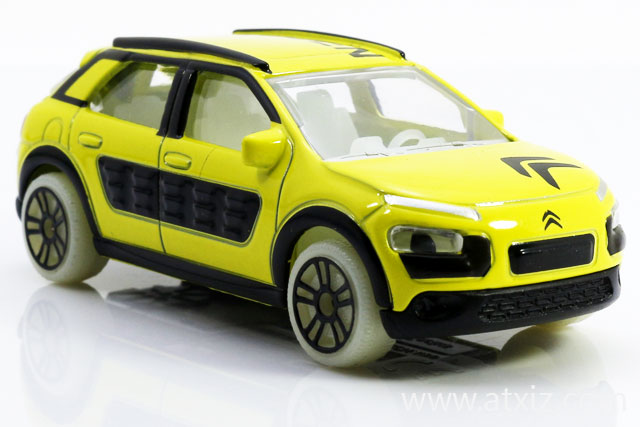 As for the color of the car Is very beautiful With both light yellow like cars like lemon. The color is considered very good Thin and beautiful colors, providing good realistic car dimensions The headlights are made of clear plastic, making it look like the real car. The front bumper is made of black, contrasted with yellow perfectly. Black grille and Citroen logo. The windshield is clear plastic like real glass, allowing us to see the white interior of the car.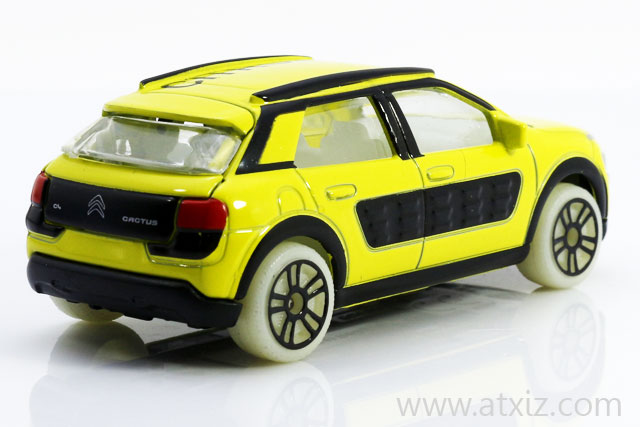 The back of the car will have a black bumper. In contrast to the red taillights, the Citroen logo and the C4 CACTUS letter for the rear window glass is clear and beautiful plastic.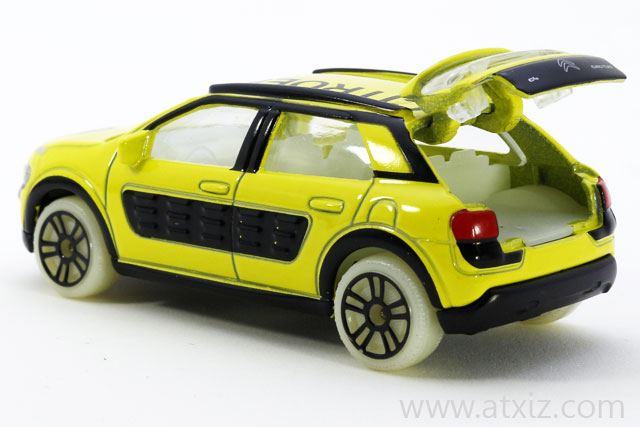 The back of the car can open the door, allowing us to see the white inside of the car from a phosphor.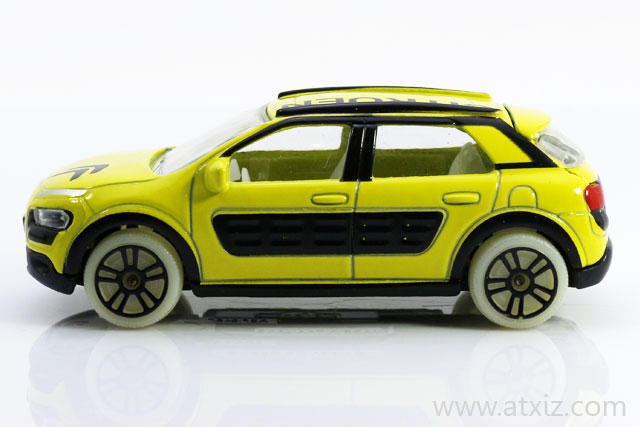 On the side, we can see the beauty of the car clearly and realistic. With the color of the car in yellow contrasting with black Therefore making the car very beautiful and very eye-catching.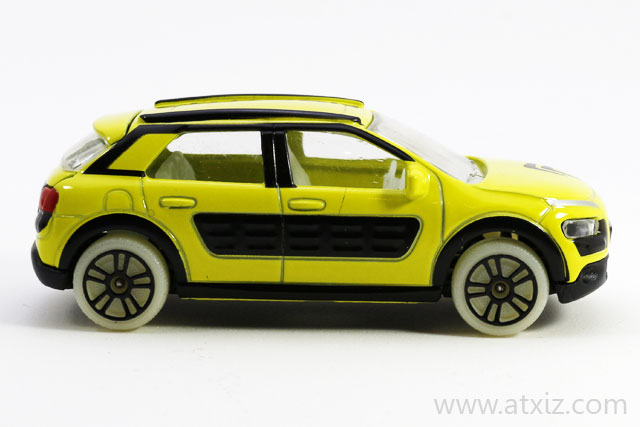 Black wheel arch Including the edge of the window and the car's door posts are black The doors are black, large, scratch-proof, giving the car a beautiful dimension.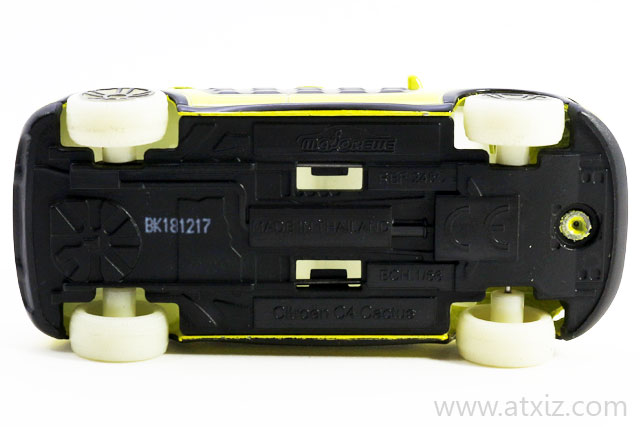 The floor of the car is black plastic with the number Lot.BK181217, which was produced on the 18th 12, 2017.
Limited Edition 4 Glow In The Dark will have 8 cars in this set. If anyone is collecting a Majorette Limited Edition car from Majorette, then search and collect.
Limited Edition Series4 Glow in the dark 2018
1. Citroën C4 Cactus Red - Glow in the dark 
2. Citroën C4 Cactus Yellow - Glow in the dark 
3. Subaru WRX STI - Glow in the dark
4. Dodge Challenger SRT Hellcat - Glow in the dark 
5. Nissan GTR - Glow in the Dark
6. Honda CR-Z White & Red - Glow in the dark
7. Honda CR-Z White & Green - Glow in the dark
8. Mercedes Benz AMG GT - Glow in the dark