Majorette Citroën C4 Cactus Red - Glow in the dark
The Majorette car diecast that many people are searching for to be a key jigsaw for the Limited Edition Series4 Glow in the dark. That car can glow in the dark. Why is this red Citroen C4 Cactus so rare? Since it is only in Multipack Exclusive boxes. Cannot be purchased in regular single packs.
The information of the Citroen C4 Cactus is really a French car. With a 5-cylinder engine, 1,199 cc, 110 horsepower, top speed 188 km / h, acceleration 0-100 km / h  within 9.3 seconds, vehicle weight 1,020 kg.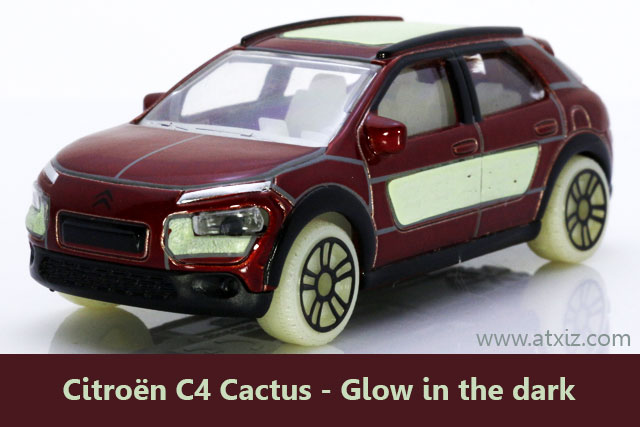 For this car diecast is a beautiful flame red Citroen C4 Cactus. And has a lot of dimensions Considered that the paint is quite well done. I guarantee that this car is beautiful, pleasant, worth collecting for sure.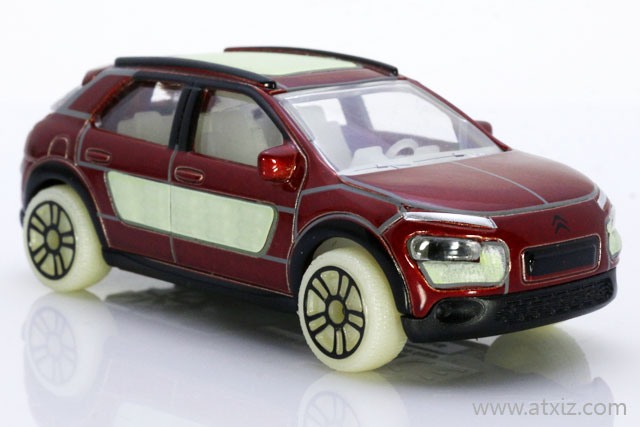 The front of the car has a black skirt. And has a black Citroen logo. The front lights are made of clear plastic to make it look like the real light. The frame of the light is glowing under the light. When the lights are turned off, this part will glow.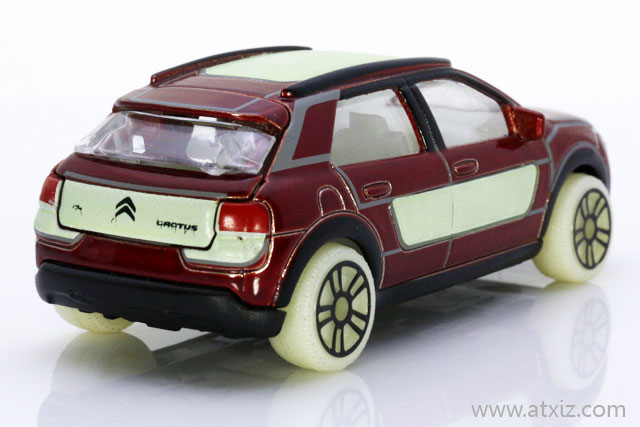 The back of the car at the back door is painted with fluorescent materials. With a Citroen logo and C4 CACTUS letters, the rear bumper is black Red tail light and a glowing object under the red light.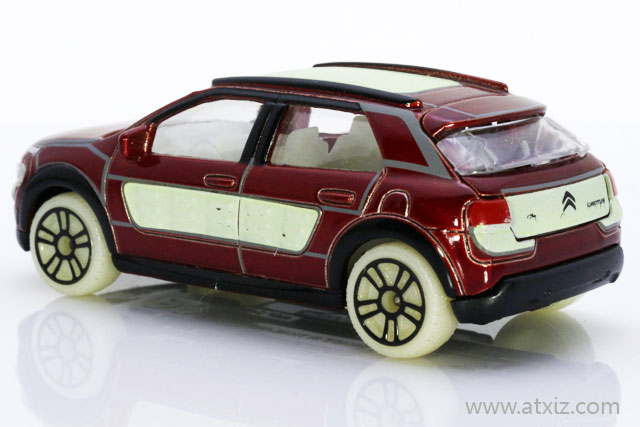 The back glass is made of clear plastic, beautiful. On the roof of the car painted with phosphor.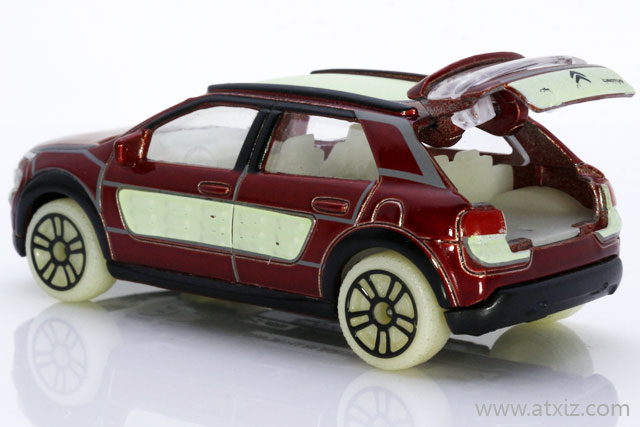 The back door can be opened. So we can see the inside which is made of plastic mixed with a phosphor object When the internal lights are off, they can glow.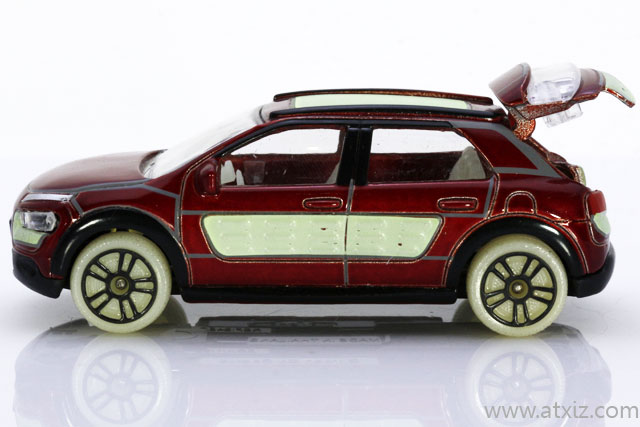 The side colors are painted in the shockproof area. The door is a glowing object. When it gets dark it can glow this area beautifully.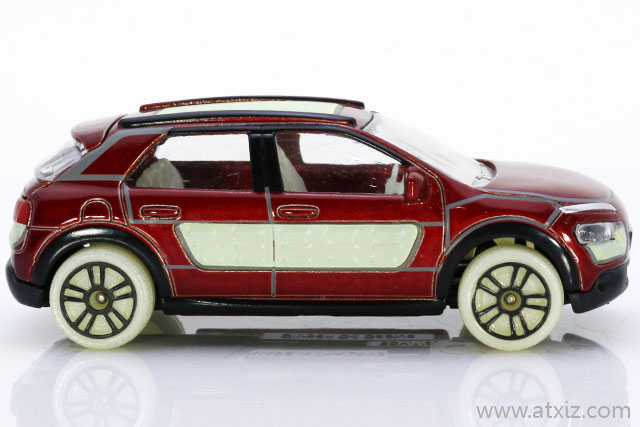 The wheels of the car are black max. The rubber wheels are made of plastic mixed with a phosphor object.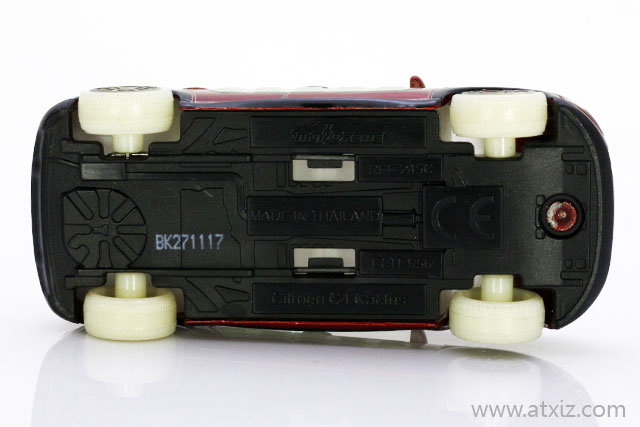 The floor of the car is made of black plastic with the number Lot.BK271117, referring to the production date 27th 11, 2017.
For those who want to collect a Majorette metal car in the Limited Edition Series4 Glow in the dark set, I recommend buying a Multipack box first, which will have 4 glowing cars together and then find the remaining cars to complete the set.
Limited Edition Series4 Glow in the dark 2018
1. Citroën C4 Cactus Red - Glow in the dark 
2. Citroën C4 Cactus Yellow - Glow in the dark 
3. Subaru WRX STI - Glow in the dark
4. Dodge Challenger SRT Hellcat - Glow in the dark 
5. Nissan GTR - Glow in the Dark
6. Honda CR-Z White & Red - Glow in the dark
7. Honda CR-Z White & Green - Glow in the dark
8. Mercedes Benz AMG GT - Glow in the dark