Majorette Citroen C4 WRC "Red Bull"
Regardless of whether you own it or not, for the "Majorette Citroen C4 WRC" (Red Bull) metal model, produced in 2009-2011, this is the car model collection of world rally championship.
Majorette with Majorette Citroen C4 WRC for this brand. Many people already know that Is a French national car and Majorette is a manufacturer of metal vehicles French citizenship as well Therefore, we will see many Citroen model steel cars, and more importantly Each car is very beautiful.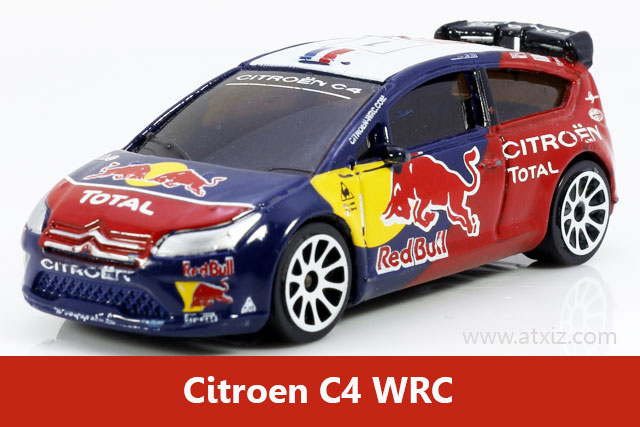 This is the same. Citroen C4 is the World Rally Championship (WRC), which is beautiful and striking with the Red Bull logo. Red Bull, it is nicknamed "Bull" with a size of 1/57. This steel car body is 3 inches long.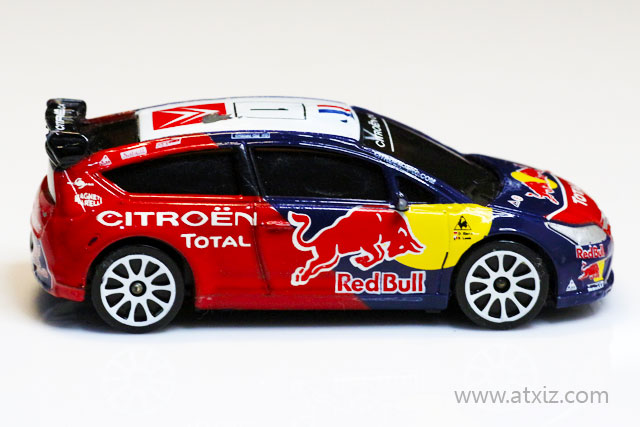 With that being a beautiful car diecast manufactured in the old year And discontinued production as well Therefore many collectors have a desire to collect it in a private showroom very much. But it's not easy to find it in general.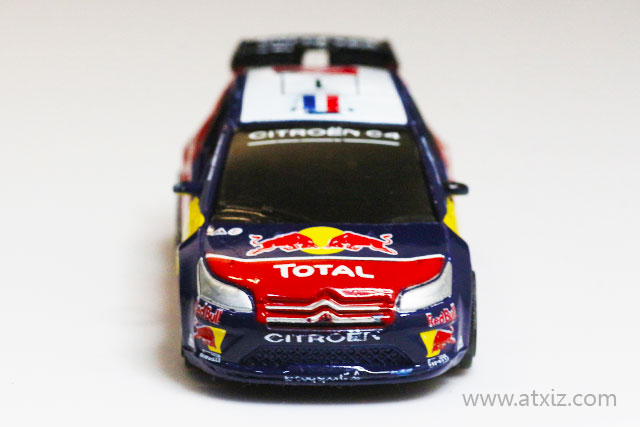 "Red bull" this car comes with two-tone colors, the front is a dark blue Drak Blue, intense black glass, racing style.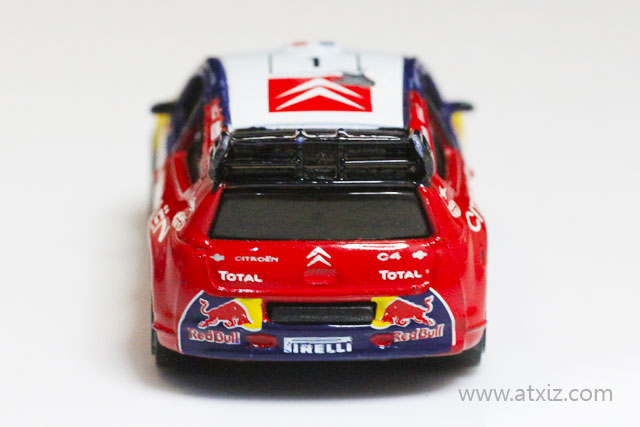 Do not need car insurance.
The back is bright red with a Red Bull logo as well. The roof is white. The number is number 1. There is a Citroen logo attached on the roof.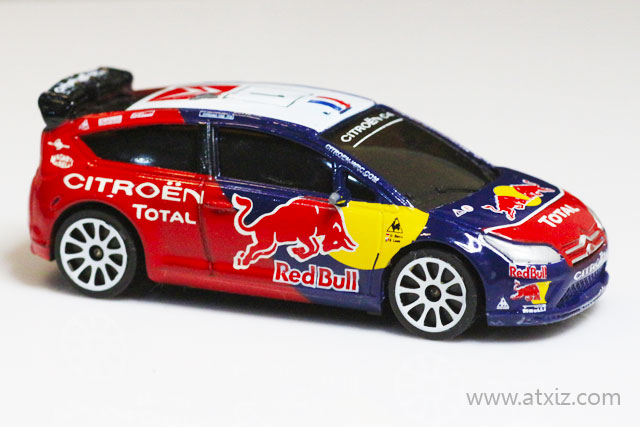 White spokes wheels, rubber wheels are plastic Not a genuine rubber wheel.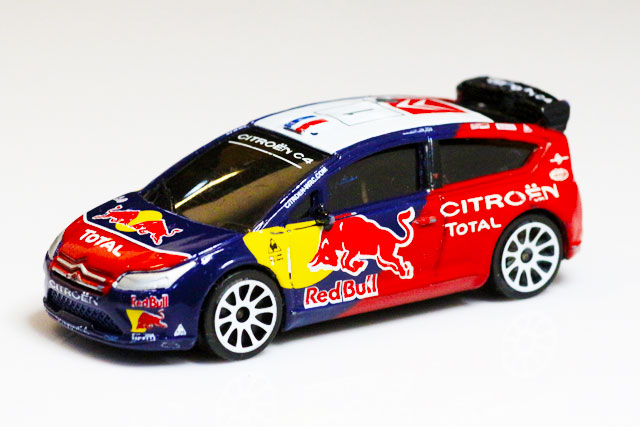 This model cannot open the car bonnet. Cannot open the trunk Cannot open the car door.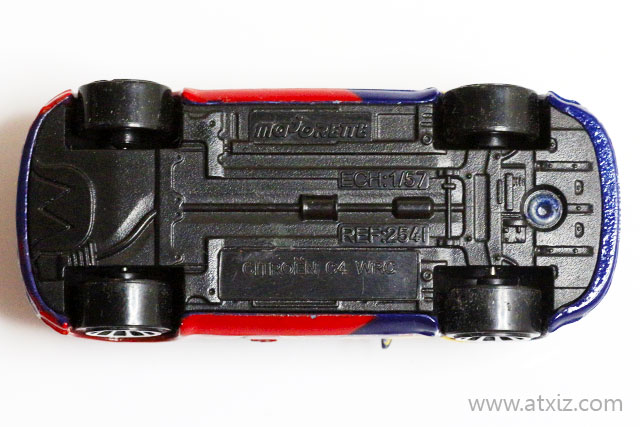 The black plastic floor has the Majorette logo, followed by the identification of the ECH scale: 1/57 and the reference number REF: 254I. Finally, there is a Majorette Citroen C4 WRC.