Majorette Citroen DS3 WRC Grey No.3
Another beautiful metal car, worth collecting work Probably a gray model No. 3 Citroen DS3 WRC with beautiful details makes it very attractive to collectors.
The popularity of the WRC (World Rally Championship) model car or race car is considered to be very popular. Due to the beautiful details of the car Trademarks from various sponsors That is mounted on the car realistically It is more beautiful to collect than to be played by children.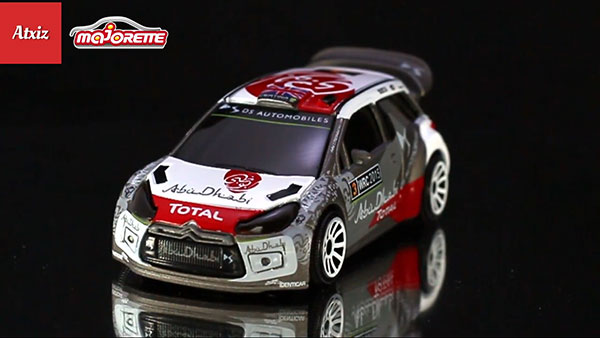 This WRC race car is the Citroen DS3. It has a gray body and a white body which is beautifully trimmed in red. Black car grille, Abu Dhabi gray, white trim with TOTAL white on red at the front of the car hood, headlights made of black plastic The windshield is made of black plastic as well.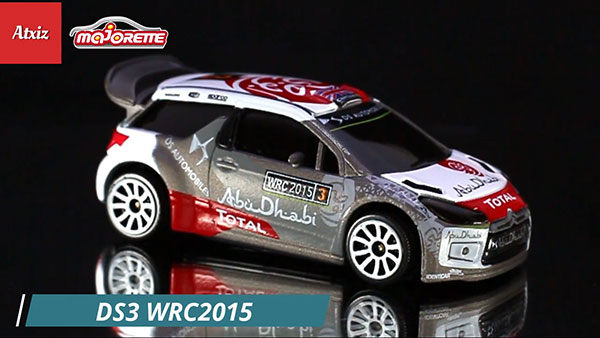 Beside the car door is number 3 WRC 2015 and Abu Dhabi white on gray, TOTAL white on red.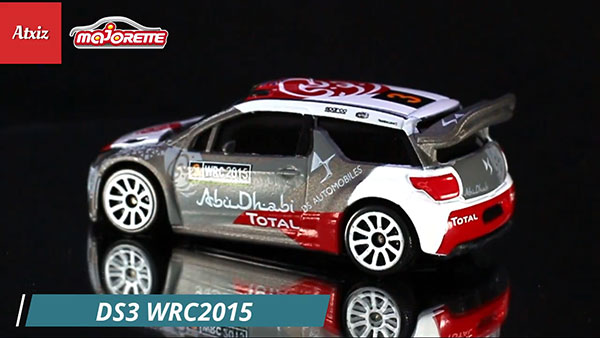 The rear brake lights made in red. The rear bumper is the same as red, against the white ground. The back door of the car is gray. Show DS mark as well.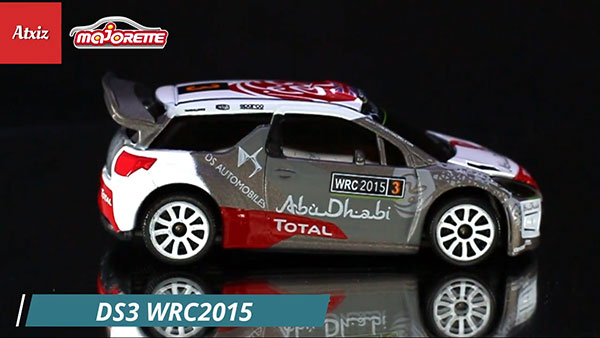 The roof of the car has number 3 in orange on the black background. The white car roof on the side shows the letter DS. The foreign windshield is made of black plastic.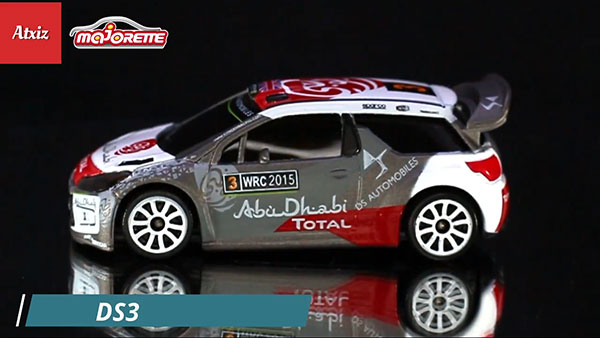 The wheels are made of white, while the rubber wheels are made of black plastic. For this steel car model, it is considered a very beautiful car to collect.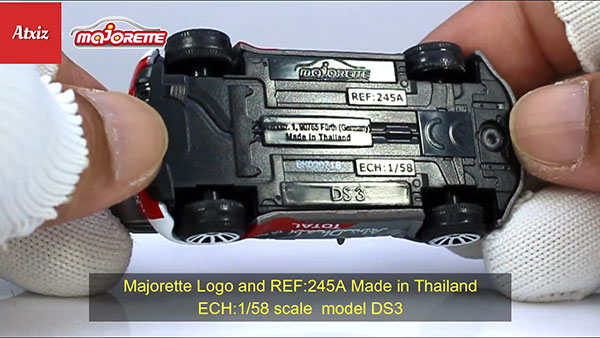 The floor of the car is made of black plastic. There is the product lot number BK020718, production date 2 July 2018.
Majorette logo clearly on the top line. REF: 245A is the production reference number. Made in Thailand ECH: 1/58
The car model is DS3.