Majorette Honda CR-Z Glow in the dark
Majorette's car model in the Limited Edition Series4 Glow in the dark set is a car that can glow in the dark. All of that will include this Honda CR-Z. The glowing model cars that I have about 8 cars. Let's see the details of this car better.
For the car that Majorette brought to reduce the size down 1/55 to 3 inches in length, the Honda CR-Z with a 4-cylinder engine, 1,497 cc, with 114 horsepower and a top speed of 200 km / h. Time 9.9 sec. Weight of real car, leather up to 1,245 kg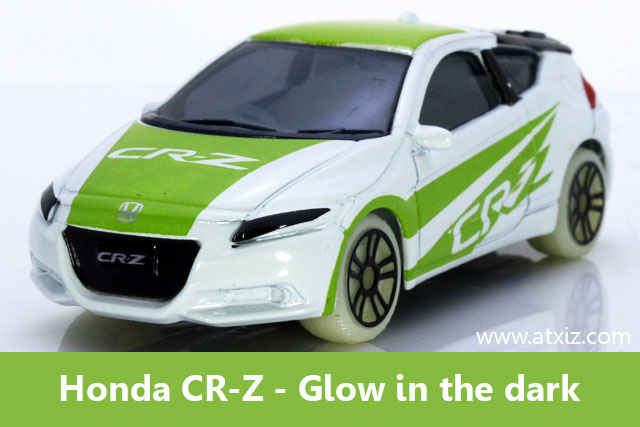 This car has a white base color. And there is a light green stripe over the white, making the car more beautiful with dimensions.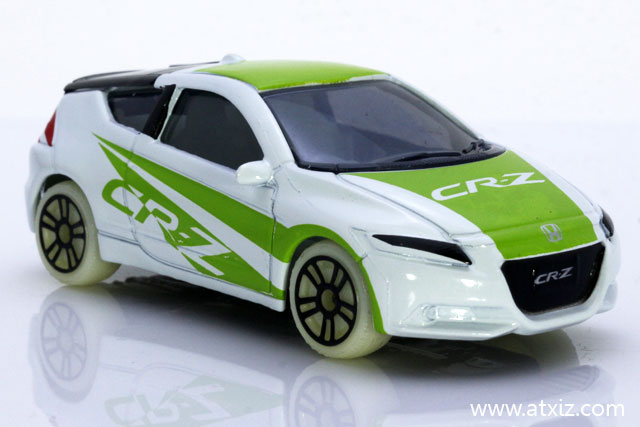 The front of the car has a black front grille with white CR-Z letters, black front lights and a Honda logo attached to the bonnet. The bonnet has a light green stripe expected and has a large white CR-Z letter. Gray-black windscreen But not dark.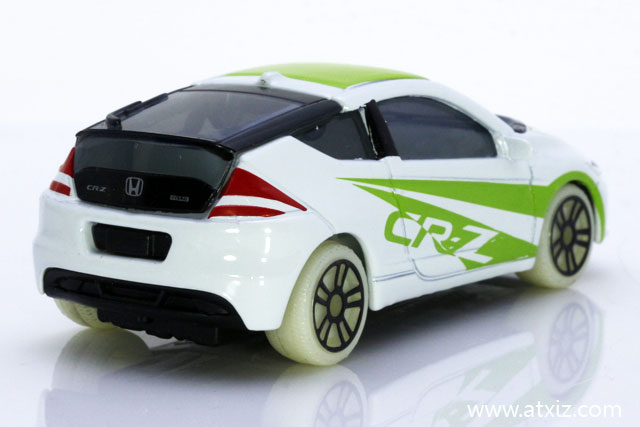 The back of the car has red and white taillights. There is a Honda logo in the middle. The back door has the letters CR-Z and the letters HYBRID.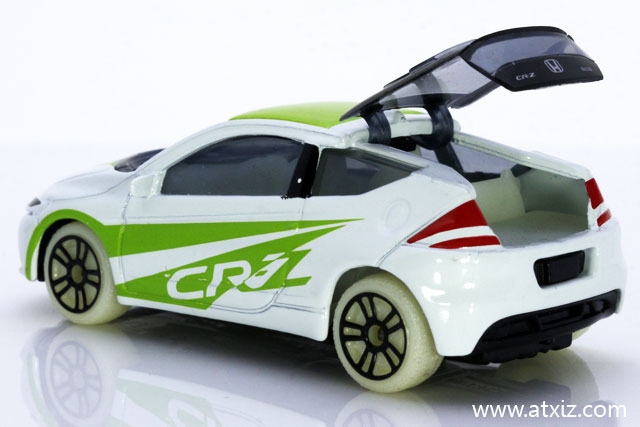 The back door can be opened, allowing us to see the inside, which is made of phosphoric composite plastic.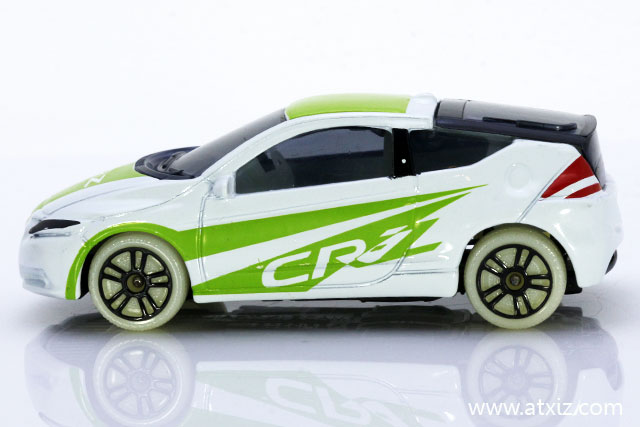 The wheels are made of black maxi. And with rubber wheels made of phosphoric plastic Causing the wheel part to glow in the dark.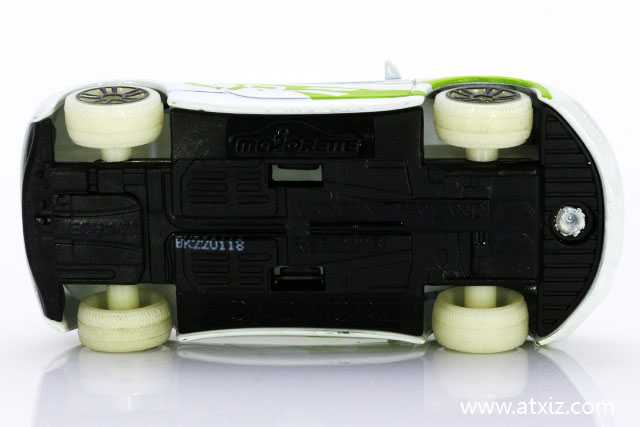 The floor of the car is made of black plastic with the number Lot.BK220118, which was produced on the 22nd month of 1 year 2018 with a clear Majorette logo.
For the Limited Edition Series 4 Glow in the dark, there are about 10 cars. Try to find and collect all together.
Limited Edition Series4 Glow in the dark 2018
1. Citroën C4 Cactus Red - Glow in the dark 
2. Citroën C4 Cactus Yellow - Glow in the dark 
3. Subaru WRX STI - Glow in the dark
4. Dodge Challenger SRT Hellcat - Glow in the dark 
5. Nissan GTR - Glow in the Dark
6. Honda CR-Z White & Red - Glow in the dark
7. Honda CR-Z White & Green - Glow in the dark
8. Mercedes Benz AMG GT - Glow in the dark