Majorette Honda CRZ  White & Red - Glow in the dark
For information, Honda CR-Z with 4-cylinder engine, 1,497 cc, engine power 114 hp, top speed 200 km / h, acceleration 0-100 km / h in 9.9 sec. The car weight is 1,245 kg. This is the car's data. Honda CR-Z. Really, this time we look at the CR-Z Majorette diecast.
For this Honda CR-Z model, produced by Majorette, a famous brand from France. But the production base is in Thailand.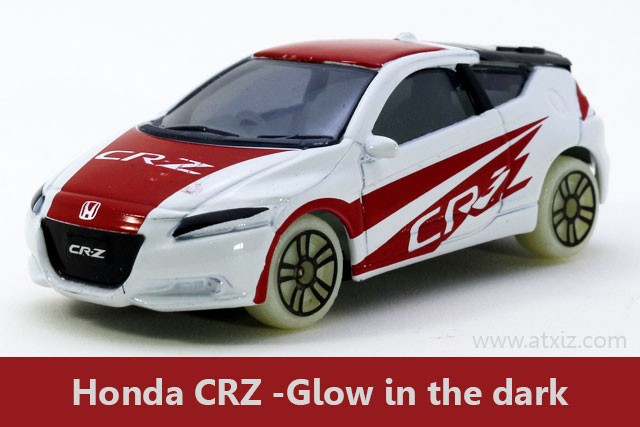 The specialty of this Honda CR-Z is that the wheels are made of fluorescent material in the dark. Which is in the Limited Edition Series 4 Glow in the dark. I guarantee this car will be beautiful and pleasing to many people.
The color of the car will be white. With a striking and beautiful red trim The front of the car, the black front grille, has the letters CR-Z and the Honda logo is clearly and beautifully attached. The car bonnet is painted in red and has a white CR-Z letter. The car lights are in black. The front glass of the car is not clear. But not dark until black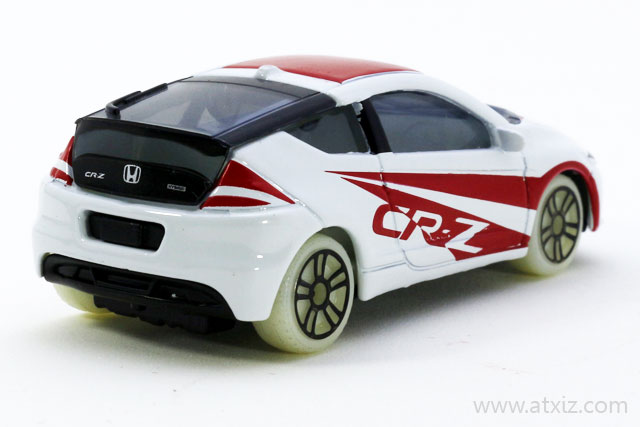 The back is white in the rear bumper and red taillights. The white stripe has the letters CR-Z and the Honda logo in the middle. Next is the small letter HYBRID.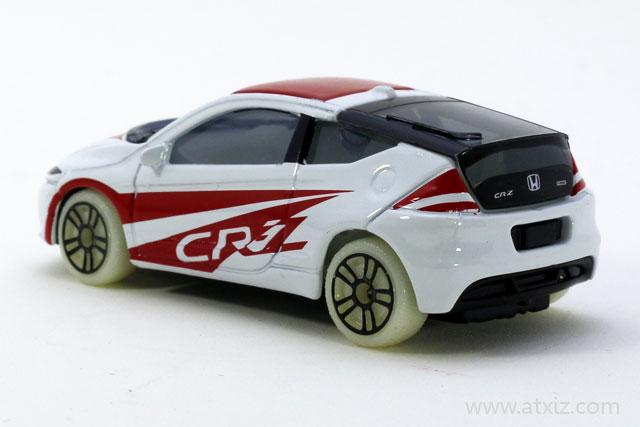 Black clear back glass There is also a rear window wiper as well.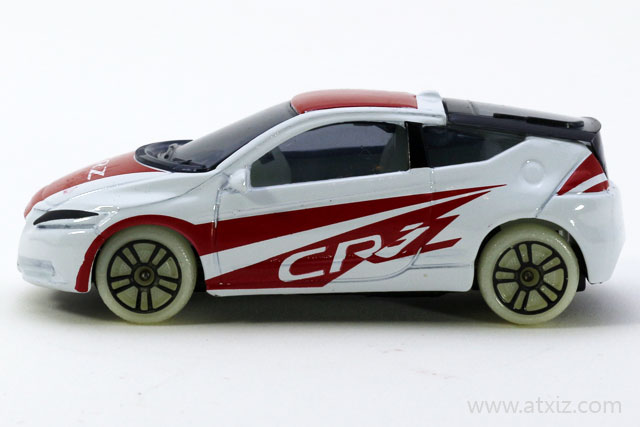 The side has CRZ letters and a red stripe pattern from the front wheel arch. The roof of the car was also painted in red.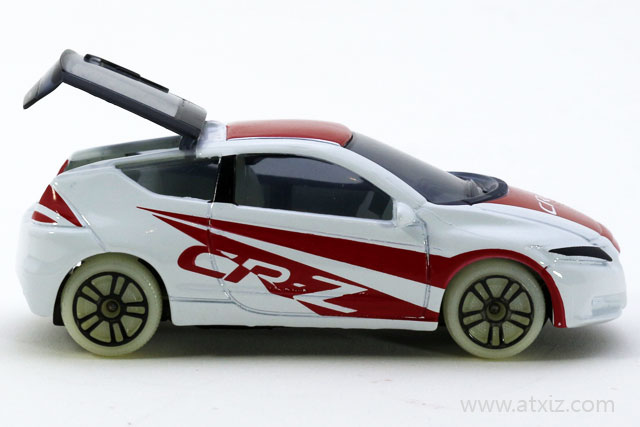 The back door can open as in the picture. We can see the beautiful white interior.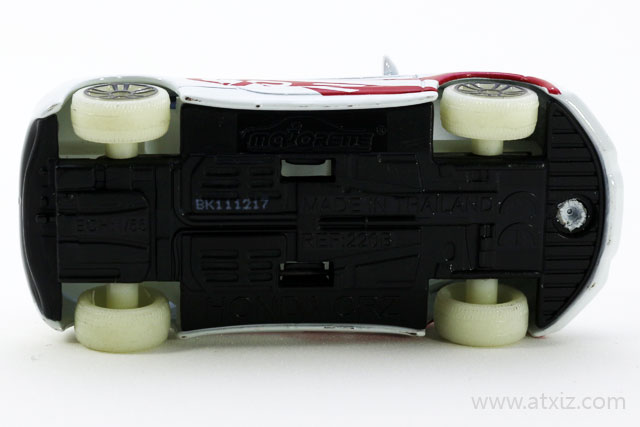 The car floor is made of black plastic with the letter Lot.BK111217, which was produced on the 11th 12,2017.
For the wheels are plastic mixed with fluorescent materials If the light is turned off to be dark, the glow will glow beautifully according to the Glow in the dark concept.
Limited Edition Series4 Glow in the dark 2018
1. Citroën C4 Cactus Red - Glow in the dark 
2. Citroën C4 Cactus Yellow - Glow in the dark 
3. Subaru WRX STI - Glow in the dark
4. Dodge Challenger SRT Hellcat - Glow in the dark 
5. Nissan GTR - Glow in the Dark
6. Honda CR-Z White & Red - Glow in the dark
7. Honda CR-Z White & Green - Glow in the dark
8. Mercedes Benz AMG GT - Glow in the dark