Majorette Dodge Hellcat first responder.
Small model car Or toy cars for children This is a car that began to market in Thailand in February 2020. It is a car in the Dubai Ambulance Super Cars series or a supercar ambulance in Dubai. Let's take a look at this Dodge Challenger SRT Hellcat.
For this model steel car I bought it from a convenience store for 159 baht, which is more expensive than other metal models. Heard that copyright is higher than other car models But the fact that I do not know.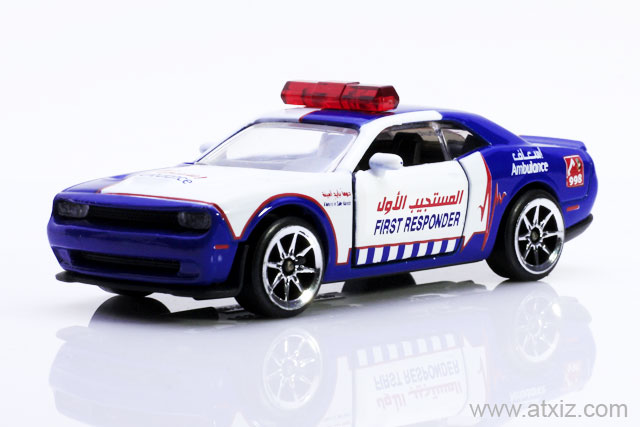 This metal model is only 3 inches in a 1/66 scale. The car's surface color is beautiful dark blue. And cut in white.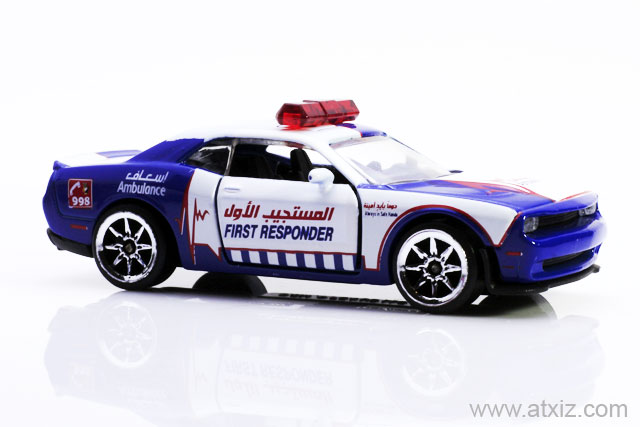 The side of the car has red Arabic letters. And the English alphabet FIRST RESPONDER on a white background.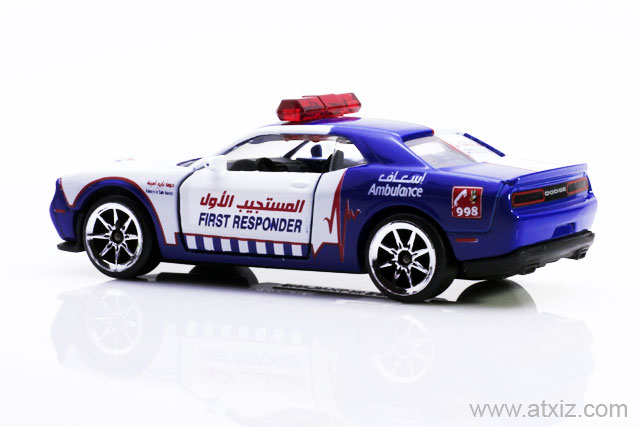 The rear cheeks have Arabic and English letters, ambulances and hotline number 998.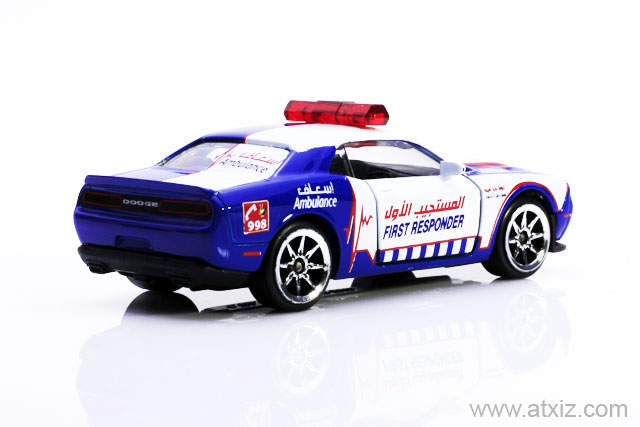 The rear of the car has a white DODGE letter in the middle and red tail lights. This car, the door can be opened both left and white.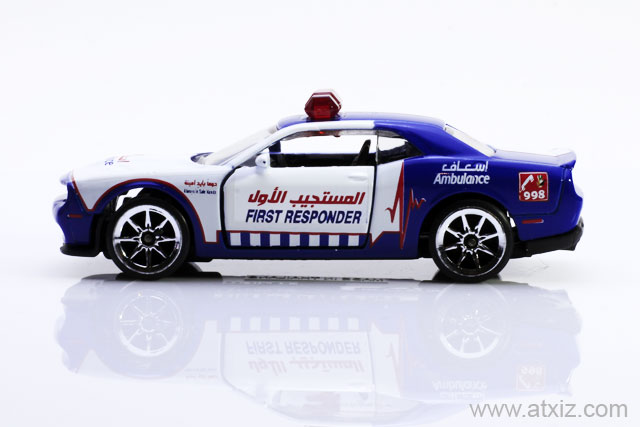 The wheels are polished silver spokes. The wheels are made of black plastic. Not real rubber material.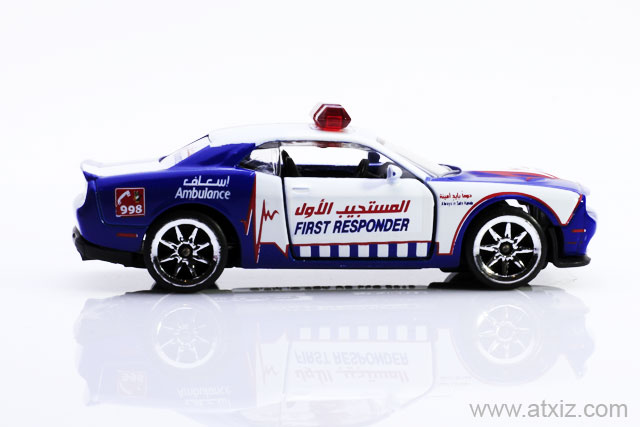 The condition of the car on the side, we can see the beautiful details if looking superficial. For most cars in this set, there are quite a few defects from the factory. As though accelerating production Therefore, we will find that there are some colors that are not full and some mess.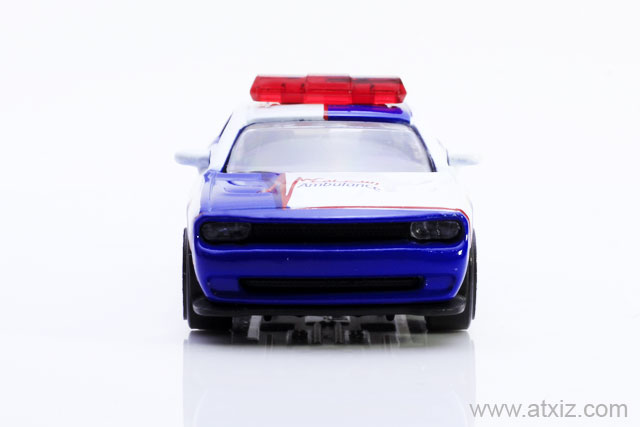 Blue car front Black tongue under the front bumper Black grille Both headlights are made of clear plastic. The blue bonnet has white stripes and the Ambulance letter.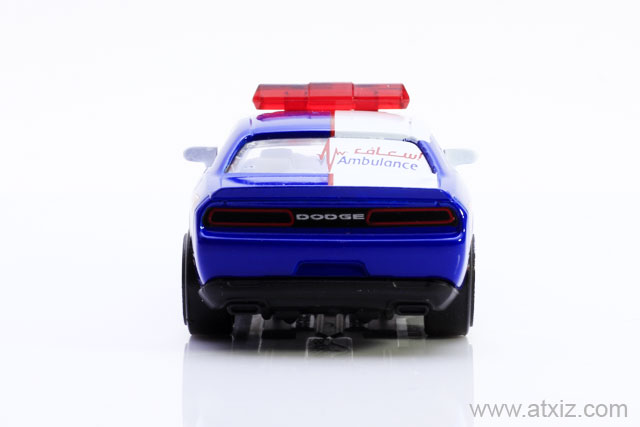 The rear of the car has a black bumper. We will see the end of the black oval pipe under the bumper on both sides. Blue car trunk With a red LED indicator, white DODGE letters, clear back glass Half of the white side is white with red Arabic letters And English Ambulance.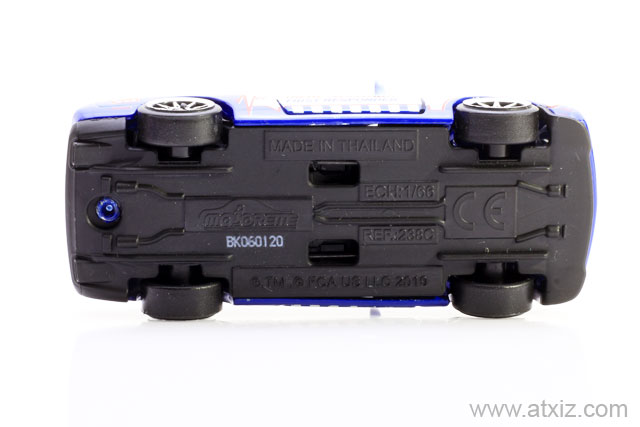 The car floor is made of black plastic. With lot number BK060120, indicating the date of manufacture, i.e., produced on January 6, 2020
The overall condition is a beautiful model metal car in a set of 5 Dubai Ambulance Super Cars. We can buy from February 2020 in Thailand.