Majorette Ford Fiesta WRC-Racing Car
so beautiful! Ford Fiesta WRC Dust-proof Metal Cars If anyone is already collecting Majorette car models, then You shouldn't miss having a white and black one for your racing team.
With the beauty of the car that is the style of the Rally racing car. White color with black trim And the sponsor's logo, making this Ford Fiesta a must-see among many car diecast collectors.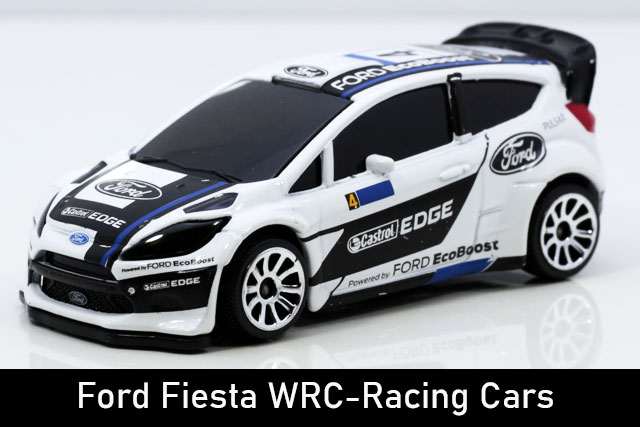 The Ford Fiesta WRC model, we can observe that The car side mirror will have a position that is different from normal cars. But the position of the side mirror is almost in the middle of the car door Due to the real competition Will have to adjust various positions To be suitable for the visibility in the competition If we were to split the WRC cable, look at this side mirror position. Do not need car insurance.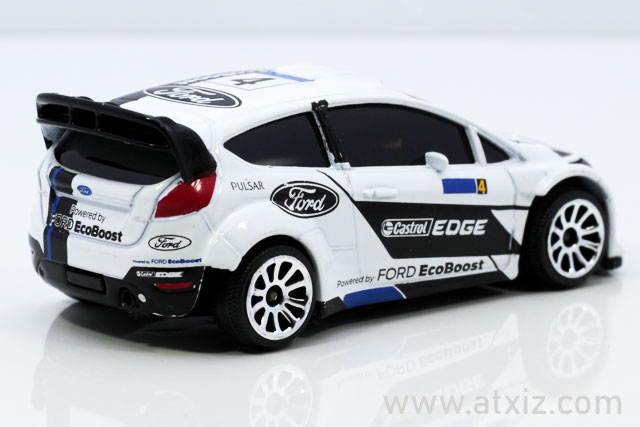 The back of the car has red lights. The trunk lid has the FORD EcoBoost logo and the Ford logo with a beautiful black rear spoiler. The black rear bumper contrasts with the white body color.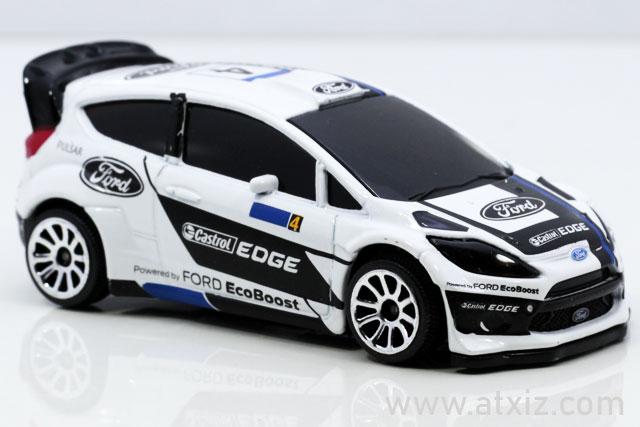 The front grille is red, contrasting with the black car hood. The car front hood has a red border and red with black and red.
The side door is number 4 with the logo of Castrol EDGE and FORD EcoBoost. The rear side of the car has the Ford logo and PULSAR.
The car wheel is a shiny 5U Max for black rubber wheels, not real rubber wheels. For this model, there won't be any parts that can be opened or closed, whether the bonnet - rear or both doors can not be opened as well.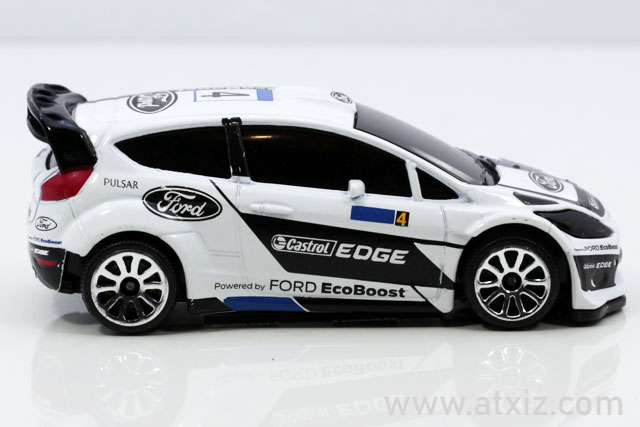 The front glass and the side windows of the car glass are black, which makes it contrast with the white car to increase the intensity. With black glass so we can't see inside the car.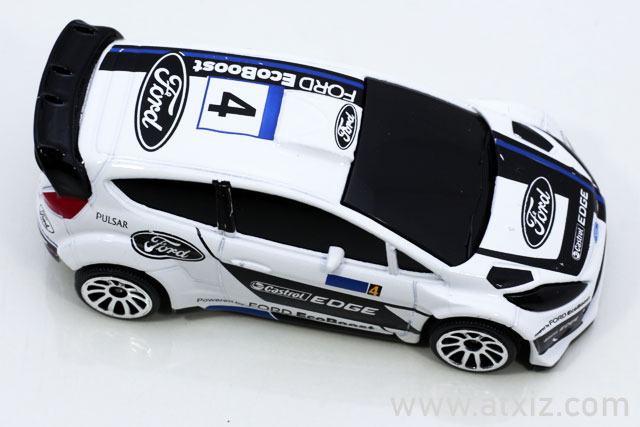 The top of the car roof is marked with the Forde logo and number 4 to clearly and beautifully display.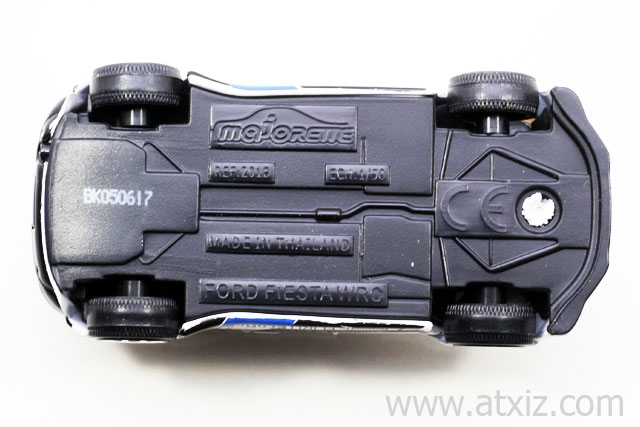 For the car floor is black plastic, with the Majorette logo and reference number REF: 201B, then the scale number ECH: 1/58 Made in Thailand. The last line of the Ford FIESTA WRC for the white letters is Lot. Production BK050617 is this car. Was produced on the 5th of June 2017
For information about the Ford Fiesta WRC, there are about this. Anyone interested in playing, finding, collecting, storing for pleasure, fun, and personal entertainment can do it. Or will be given to children or grandchildren Playing is also useful. We wish you all the pleasure of playing Majorette.