Majorette Ford Focus WRC
We come to see the old cast iron models. Rare For this car. This is the Ford Focus WRC is in the Major 200 Series Racing Collection by reducing the size of the Ford Focus car to just 3 inches by 1/57 scale.
This model metal car can be considered a rare car, the more beautiful the condition is, the more rare it is. For this one, I have been for many years. Have to search in the pile of toys, the child will find, but the condition is to blame around the car as seen.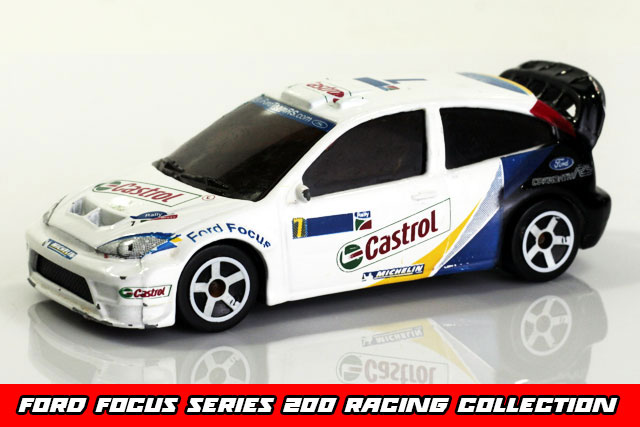 Do not need car insurance.
This car is in the 200 Racing collection with the World Rally Championship race car style. No need to explain the beauty that was fully done in that era.
The car body is white. The symbol of the sponsors, such as Castrol and MICHELIN, is number 7 on the front door of the wheel arch, with the letter Ford Focus.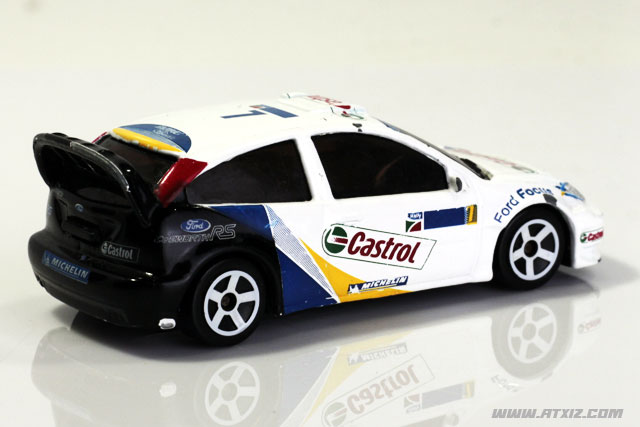 The back of this car is made in black. Contrasting with the white color of the car. Dark black spoilers add aggressiveness on the racetrack.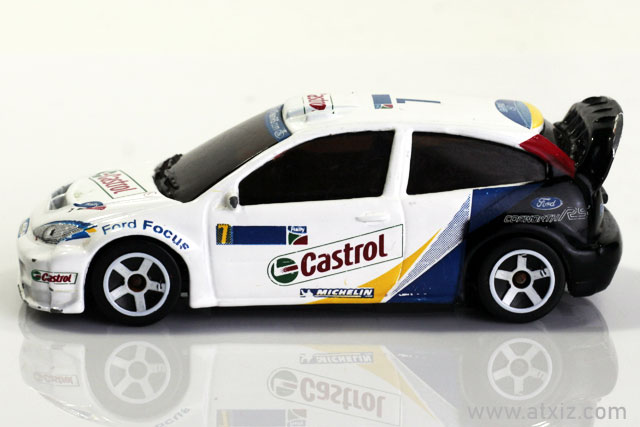 The car wheels are white 5-spoke MAX, black rubber wheels, but not real tires. It is made of black plastic.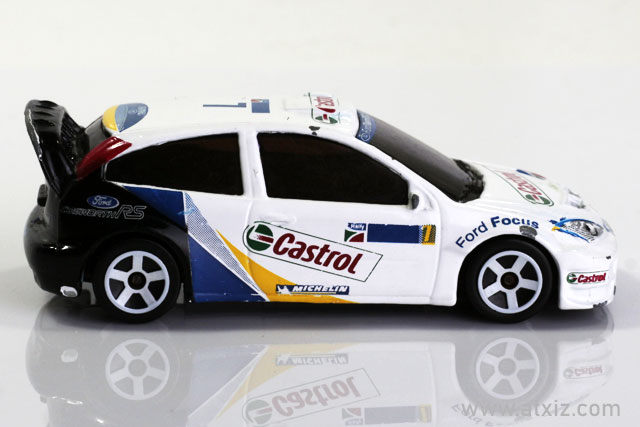 The car's glass is all black, adding an aggressive, contrasting beauty to the white color of the car's body and not being able to see the inside of the car.
Above it is the roof of the car with the number 7 and the Castrol logo and Ford Team RS.com. The white hood has the Castrol logo and front bumper with the MICHELIN logo.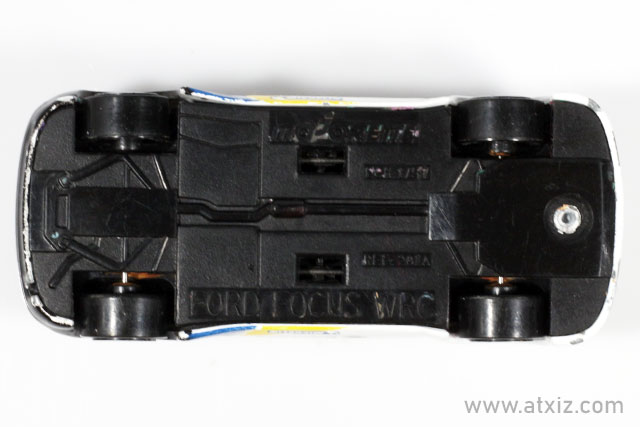 The bottom of the car. It is black plastic with the Majorette logo and scale. ECH: 1/57, followed by references: REF: 201A and the bottom line is FORD FOCUS WRC. No have mark made in Thailand as in the present. And no number Production lot as well Therefore making it impossible to specify the date, month and year of this car's production clearly.
We hope that some of this information will make everyone interested in Majorette models of fun and happy cars that you like.
| | |
| --- | --- |
| Models by Manufacturer :  | Ford |
| Models Name :  | Ford Focus WRC |
| REF :  | 201A |
| Year :  | N/A |
| Series :  | 200 Racing Collection |
| Body Color :  | White |
| Tempo :  | 7, Castrol |
| Best Color/Type :  | Black / Plastic |
| Window Color :  | Dark smoked |
| Interior Color :  | N/A |
| Wheel Type :  | 5UW |
| ECH :  | 1/57 |
| Moving Part :  | N/A |
| Country :  | Made in Thailand |
| Note :  | Rare Item |