Rare! Ford Fiesta WIX Filters.
Rare Majorette diecast cars that is a must for metal collectors in the WRC series. Must have the Ford Fiesta WRC WIX Filters. Nowadays, it's not easy for us to find this car in the toy store or general mall. Its price is rising continuously. According to the needs of the collectors willing to pay it to gain possession.
This Ford Fiesta WRC model has the "WIX Filters" logo attached to it. It is a vehicle manufactured in Majorette Pub style to promote sales in air filter automotive and oil filter products. Of the leading brands like WIX Filters. I don't know exactly how many cars are produced, but it is definitely more rare than a typical Ford Fiesta WRC.
For the Ford Fiesta WIX Filters model steel car, we will find 2 types which are marked with windshield And in a way that is not marked on the windshield For the cars that I brought to watch this Will be the type without the mark on the windshield.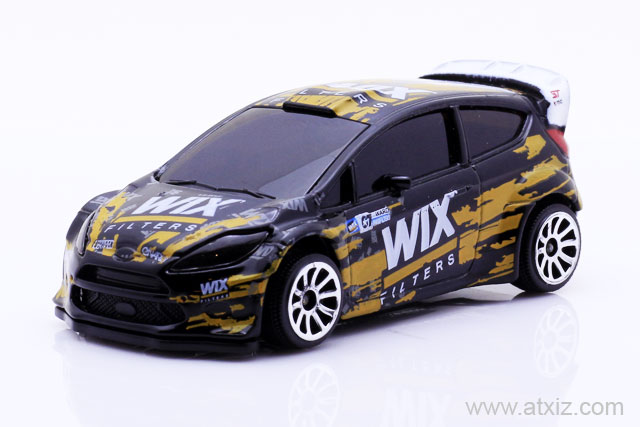 Majorette Ford Fiesta WRC. This car comes in a sleek black body color. There are beautiful golden stripes all over the car.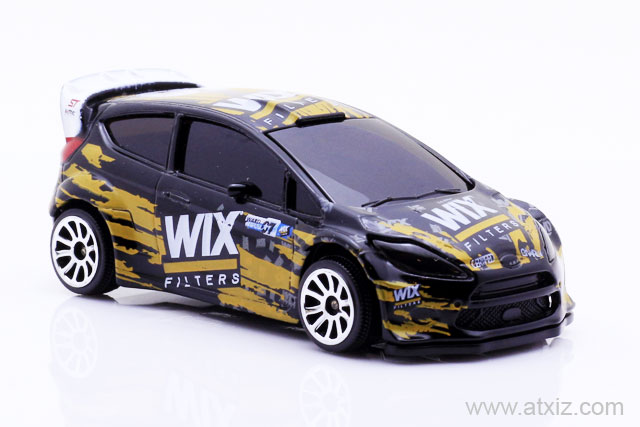 Black front bumper, front grille made of black The headlights are plastic, made from beautiful black. Car hood with gold stripes with "WIX FILTERS" logo. Large white letters. Black windscreen.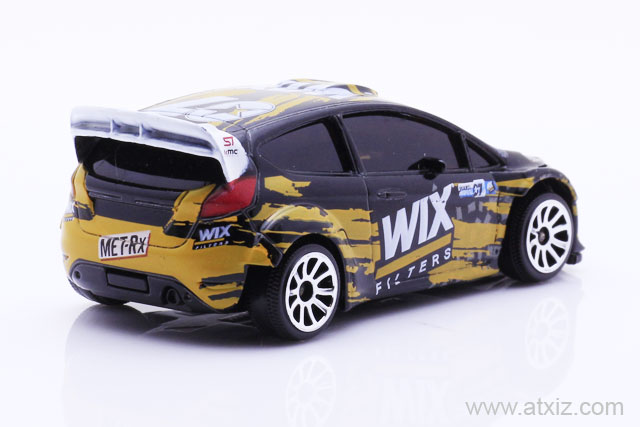 The rear bumper has a gold stripe with the letters MET-Rx on a white background. The side of the bumper has the letters WIX FILTERS under the red back light. Black rear view mirror with white rear spoiler.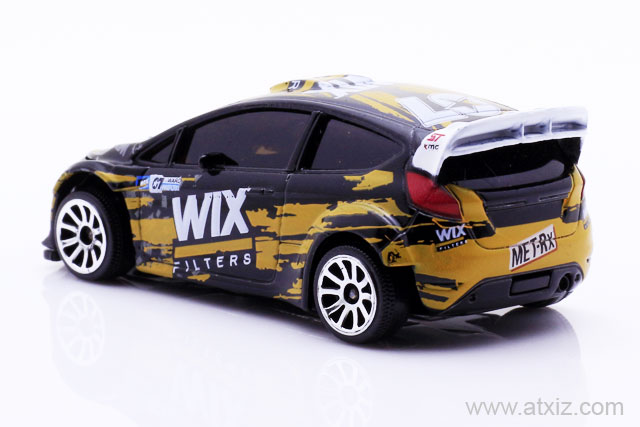 The side of the car has gold stripes as expected. The car door has a large white WIX FILTERS letter.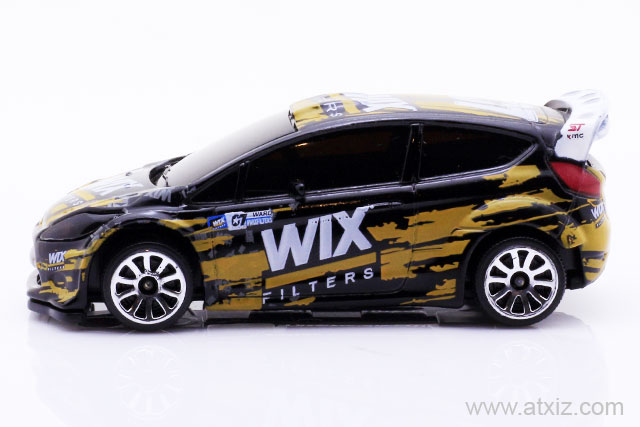 Black car window glass Can not see inside the car.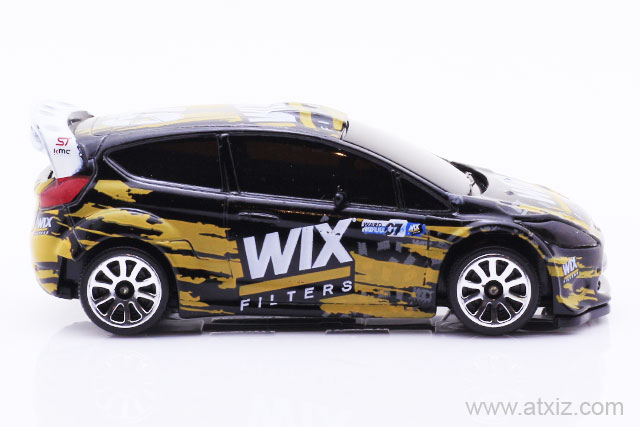 In the WRC group, the position of the rearview mirror is almost to the center of the door. The car wheels are in shiny silver alloys. The rubber wheel is made of black plastic, not genuine rubber material.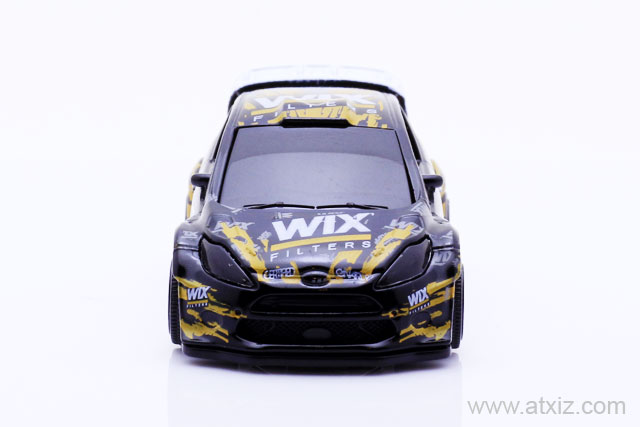 The front of the car looks beautiful, aggressive, racing style.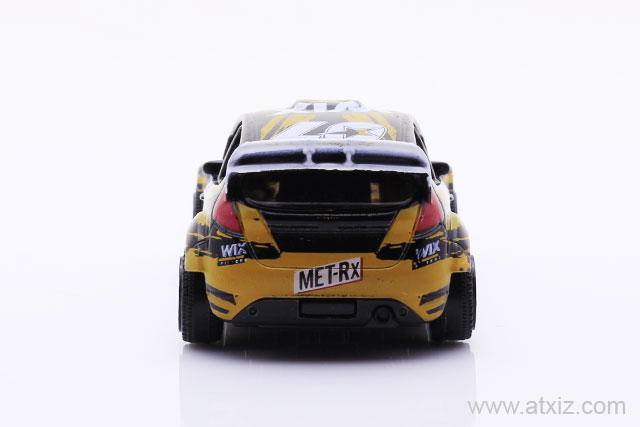 The rear of the car looks beautiful as well.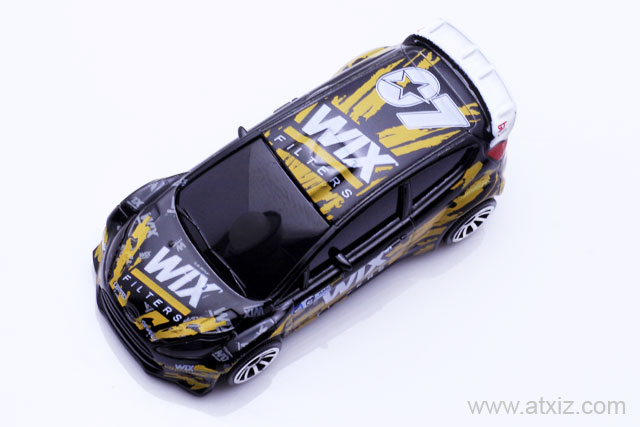 On the roof there is the letter WIX FILTERS and there are 07 numbers in white on the roof. Which has the gold pattern expected on the black ground perfectly.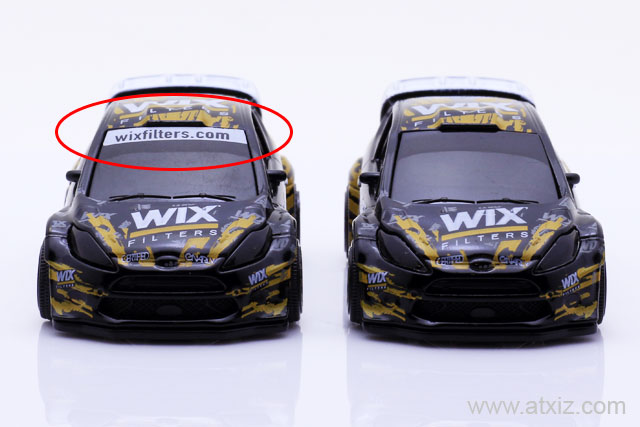 As I said for the first time, the Ford Fiesta WRC "WIX FILTER" has two types, which are marked on the windshield. Like the one on the left hand side. The picture above, where I made a red line around Marked with letters wixfilters.com On a white background on the windshield The cars that I wrote this article will not be marked on the windshield. For that rare I think it's hard to find both cars.
Remark : Racing team that commissioned the "WIX" livery is also from Indianapolis.