The most wanted die cast car in Thailand at the moment!
Before March 2020, there was a rumor from Majorette, the children's favorite metal car model manufacturer. And adults all over Thailand That the gold Honda Civic Type R model will be available for sale in March. And there will be a special, approximately 2% of production only Until becoming a trend for steel car collectors fans to find rare.
In February 2020, Majorette created a market trend by sending the yellow Toyota Celica model to Majorette wheels. "Toyota Celica", this car has never been sold in Thailand before Must be imported only Once put in the wheels for sale, many collectors search. Some people find many cars. Some people like me have never met. Haha.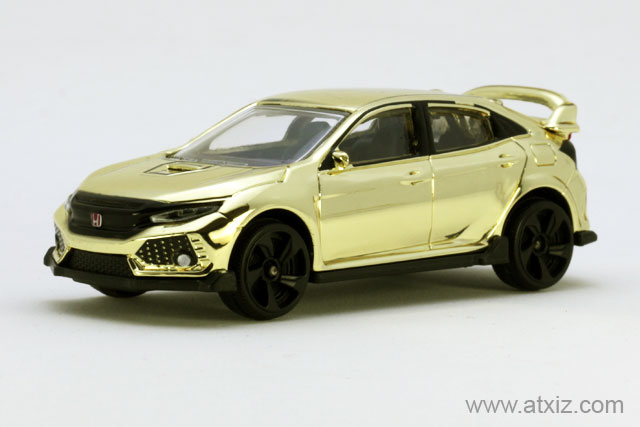 Let's talk about the "Honda Civic Gold" car model that is rumored to have only 2% of the production. And importantly, the production process requires elaborate polishing by hand, one by one Until getting the most complete work surface Therefore enter the gold making process It is therefore a handmade work that adds more collection appeal.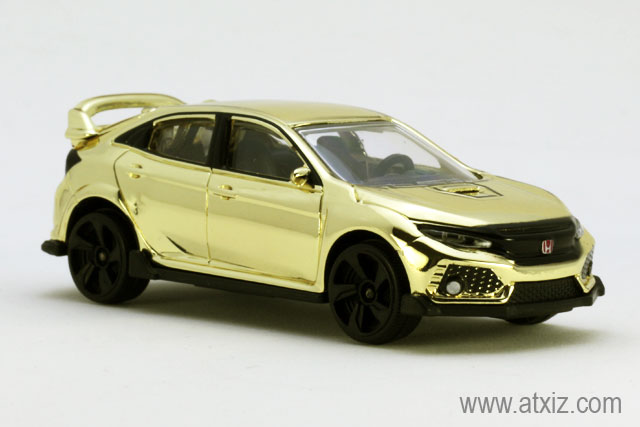 When the first set of products were distributed in convenience stores such as 7-11 in Bangkok and its vicinity So collectors have gone out to search, chase and buy for fun Some may find it easy to get close to home, but some people Searched away hundreds of kilometers. Still didn't see even the shadow.
For me, I had the opportunity to look for it during the second week of March 2020, because before that I had frequented 7-11 near my home and work on a regular basis. I didn't see any new items laid out. Until being jealous of many friends who have "Civic gold Edition" come to take pictures show in the social media.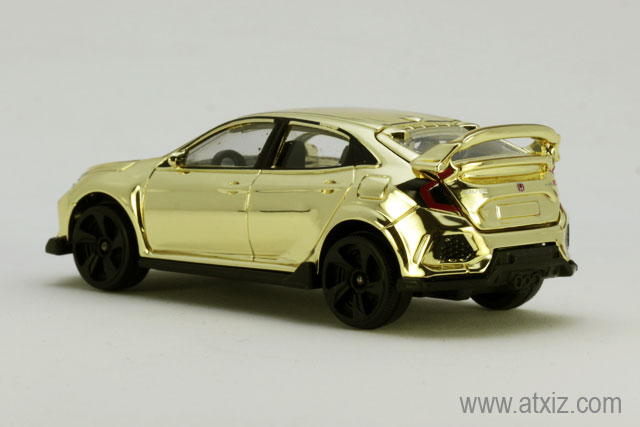 Until March 18, 2020, I search more than 60 kilometers, visit 6 branches, until come to the 7th branch in front of the village, which the children New products being installed I can say that I am very happy. Because he never got a rare car like everyone else That they can find each other by themselves (Buy him all the time) from "Toyota Celica" and then.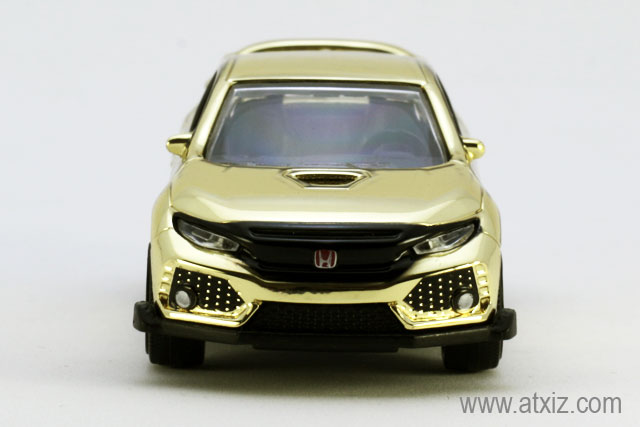 For the beauty of the car that was obtained, I think that it is not different from the car models in the past chrome series.
Many people have needs because of the 2% of production as the news came out. That's it.
When there are want to have. Trading occurred at a price that is higher than normal distribution in stores. (He must add fuel Normal rare value Anyone who has never been out would not know this feeling.)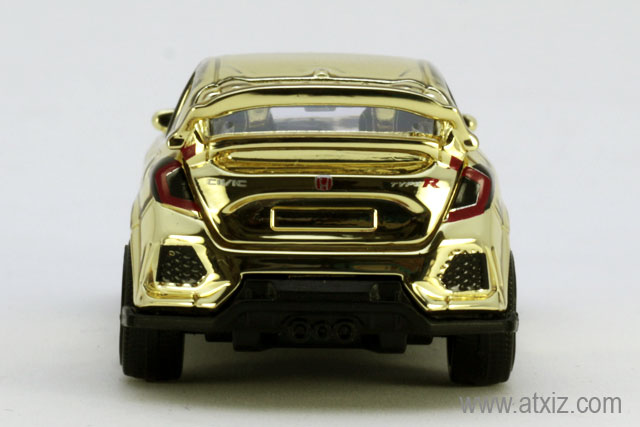 Aside from the rarity of the 2020 Honda Civic Type R Gold Edition 2020 car model, it's special, this gold color has not been sold outside Thailand before. Distributed in Thailand as the first country. Very welcome for Thai people to play rare cars before people all over the world.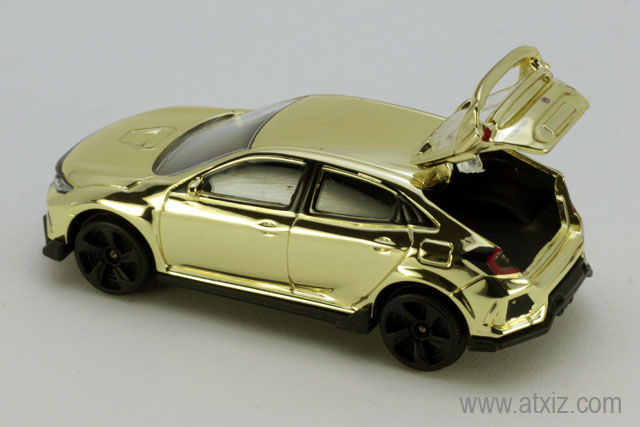 Right now, I still don't know that in future from now on This golden Honda Civic It is rare as when coming to new markets. In March 2020 or not?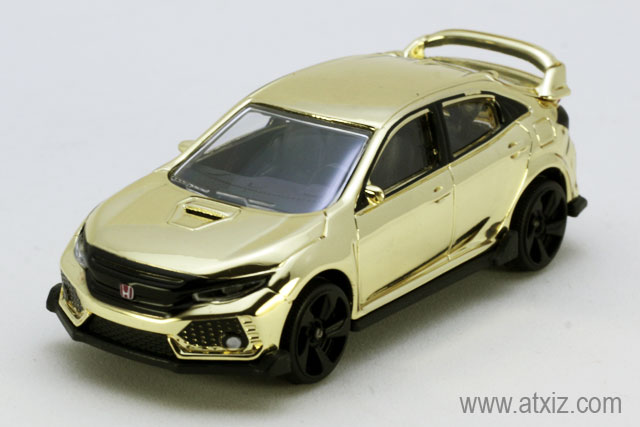 However, collectors who have obtained the 2020 Honda Civic Type R Gold Edition 2020 model will have the advantage. Because if in the future it's very rare, you don't have to go looking for too high a price.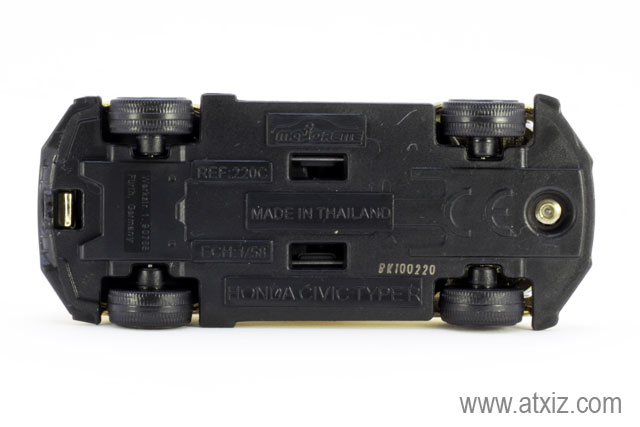 The floor of the car is black plastic. Marked number BK100220 is produced on the 10th of February 2020 in Thailand.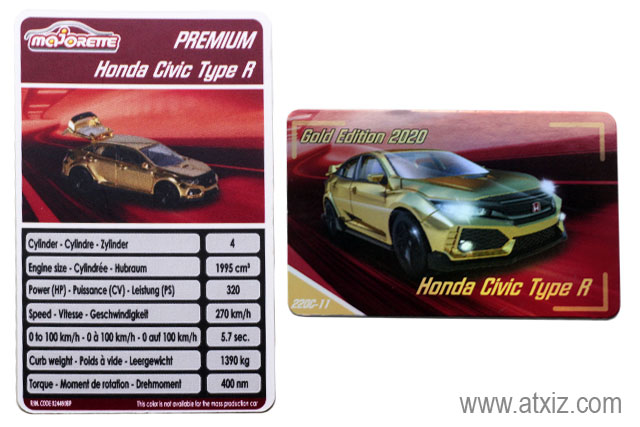 In the package that comes with 1 card, the front will be the image of the Honda Civic Type R with the Gold Edition 2020 letter printed on the back of the card. There will be detailed technical data of the Honda Civic car for real.
To conclude, now that many People still have the opportunity to find this golden car all the time. Which the distributors have gradually brought the products down throughout the regions throughout Thailand If you don't have one yet, you can't find it yet. At this time, go to look at stores 7-11 near your home. You might be lucky to meet.