2 color Thai taxi diecast cars
A small number of collectors of iron cars are starting to collect Toyota Corolla Altis models. Since there are many different kinds. The more there is, the more it will create happiness and fun for collectors. Dicast cars from Majorette will also have a Toyota Altis production in the form of a Thai taxi. Divided into 6 pure single-color taxis and 5 two-color taxis. Today, we can see the 5 two-color thai taxis.
Thai taxi model cars. Majorette brought the Toyota Corolla Altis in the form of Thai taxis. Miniaturized in a ratio of 1/61 times, which will make the car so small that it is only 3 inches long Let's see these 5 taxis.
1. Red yellow taxi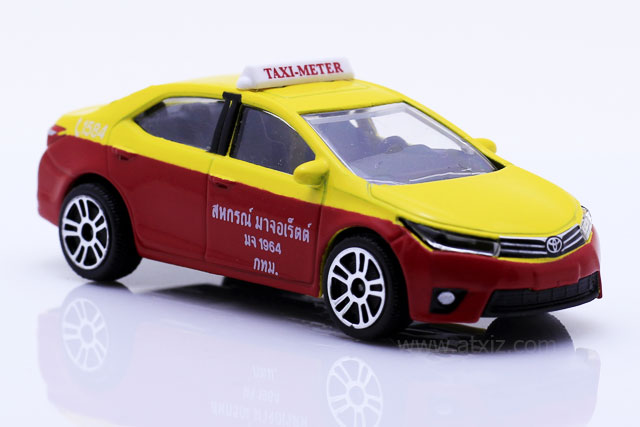 2.Green yellow taxi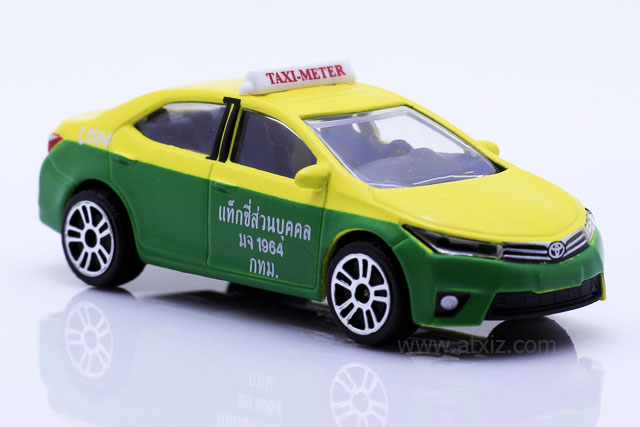 3.Orange-yellow taxi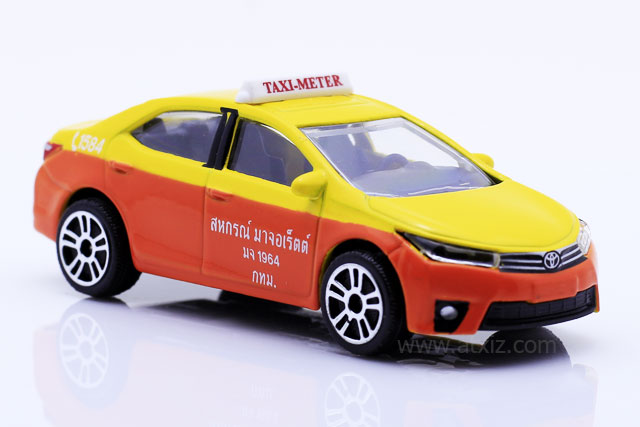 4.White pink taxi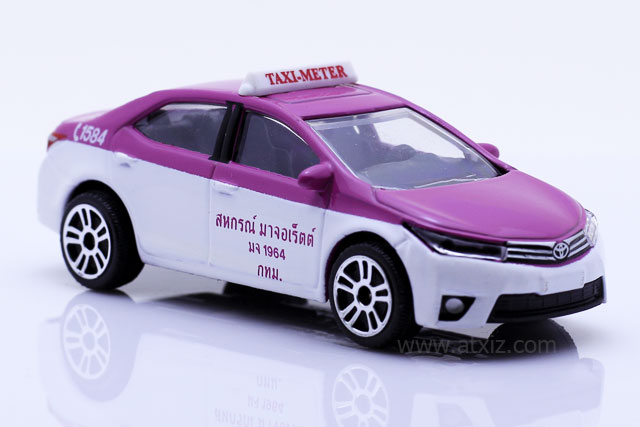 5.Red blue taxi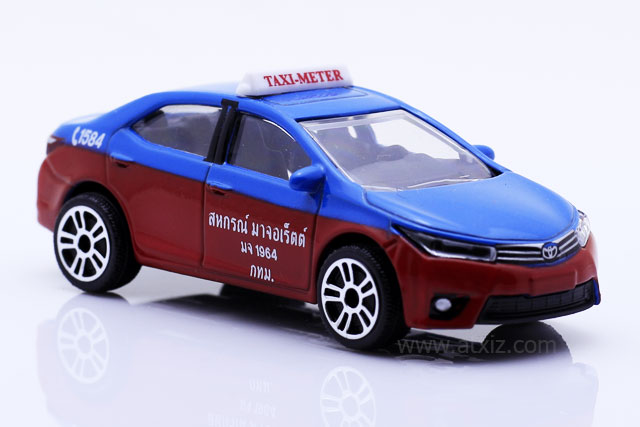 For all 5 taxi models, we are able to find the collection not difficult at the toy store. And department stores in the toy department that have a Majorette sign. All 5 taxis will be packed in a single package And we can easily buy Unlike all pure orange taxis, which are more difficult to find than other cars.
If you wish to collect all taxis You should collect all 11 taxi models, and after collecting all 11 types of taxis, there are also other Toyota Corolla Altis, such as police cars, which are divided into police cars. Police investigating and suppressing and tourist police cars again. There are still many street cars Have fun and have fun collecting everyone's metal models.