Majorette Honda CRZ Green - Glow in the dark
This green Majorette Honda CR-Z model green car Actually, no, I don't know Is it set up in the Series 4 Glow in the Dark? According to the information, the Honda CR-Z in this green colored car is not in the Series 4 Glow in the dark Limited Edition Series 4. But I see that the wheels are glowing wheels. Light and think it should be in the same set as the fluorescent kit.
This Honda CR-Z comes in the Magic Box Quick® Gift kit, which is not included in the Limited Edition Series 4 Glow in the Dark, but it also has wheels that glow in the same way. Then bring them together.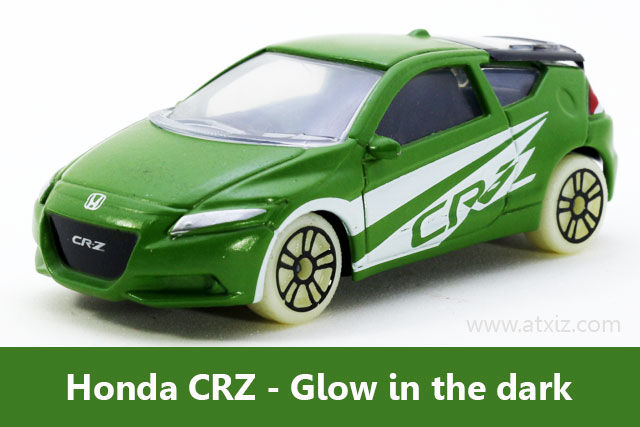 This car comes with a green body and has a white stripe on the side of the car. There is a CR-Z on the side but no CR-Z on the bonnet. Like other cars I can guarantee this car that is beautiful, suitable for collectors.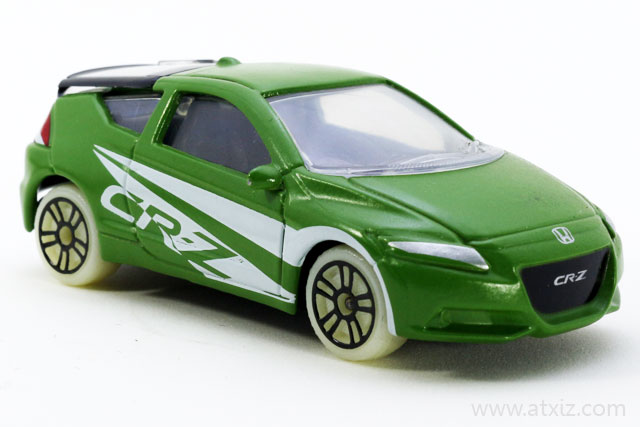 The front grille is black with the letters CR-Z and the Honda logo on the front of the car is clear and beautiful. The headlights are made of silver bronze. Not a clear plastic The windshield is made of clear plastic, giving the feeling of real glass.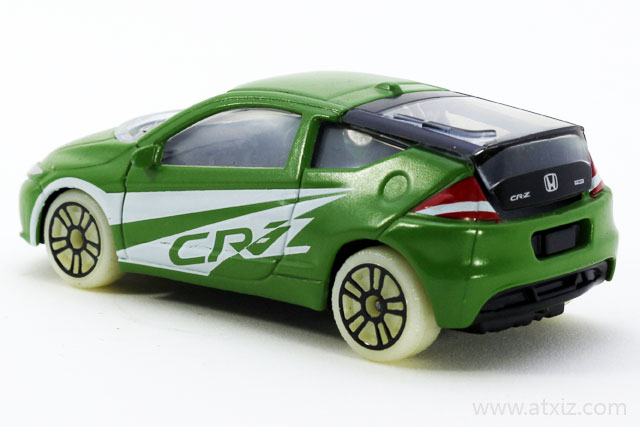 The rear of the car has the Honda logo and the CR-Z letter and the word HYBRID on the black back door. The glass door is made of clear plastic. And have a wiper attached as well.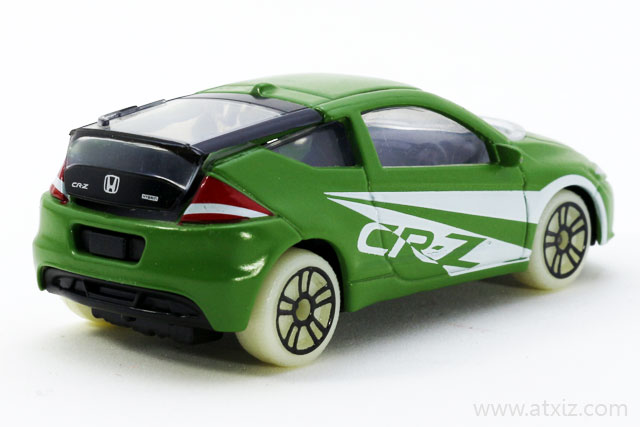 The red tail light is expected to be white. The side of the car has the letters CR-Z and white stripes.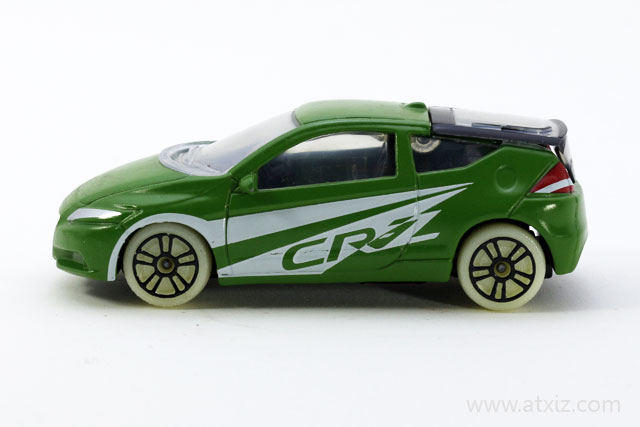 The windows of the car are made of clear plastic, which feels like the real glass of the car window.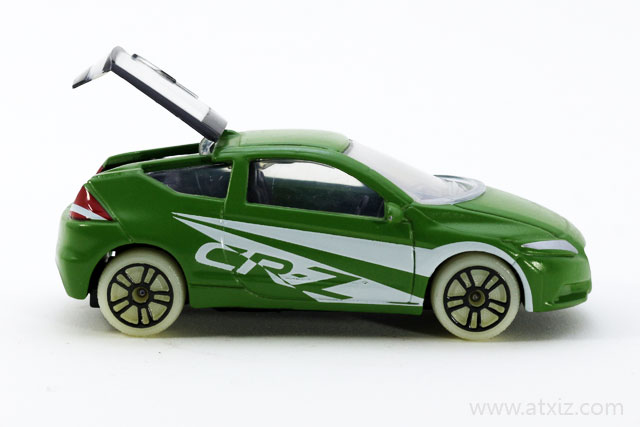 The rear door can be opened. The wheels will be maxi type. As for the tires, they are made of plastic mixed with fluorescent materials Makes it possible to glow in the dark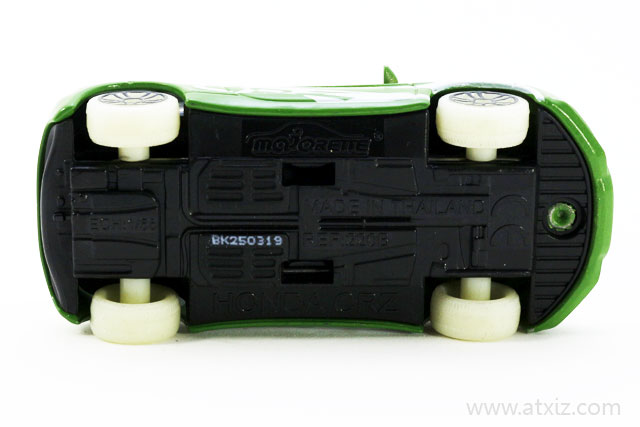 The floor of the car is black plastic with the number Lot.BK250319, which was produced on the 25th of the 3rd month of the year 2019.
For those who are collecting Majorette cars in the Limited Edition Series4 Glow in the Dark set, I recommend that you should have this one in this set as well. When combined and turning off the lights in the room, it will be very beautiful.