Die cast Car Hyundai i20 Coupe WRC 
Today I would like to present the car model that I have kept since 2019 as a WRC (World Rally Championship) car, which the collectors of metal model cars have called "WRC". That has been played at the world-class rally competition Let's see the beauty of the Hyundai i20 in Korea.
This model of the Hyundai i20 Coupe WRC is manufactured by Majorette, a French manufacturer of small models. And has production bases in Thailand For this car, produced in the "WRC Cars Series 2019" series, which has 3 different racing cars for collectors to collect. I can say that all cars are equally beautiful.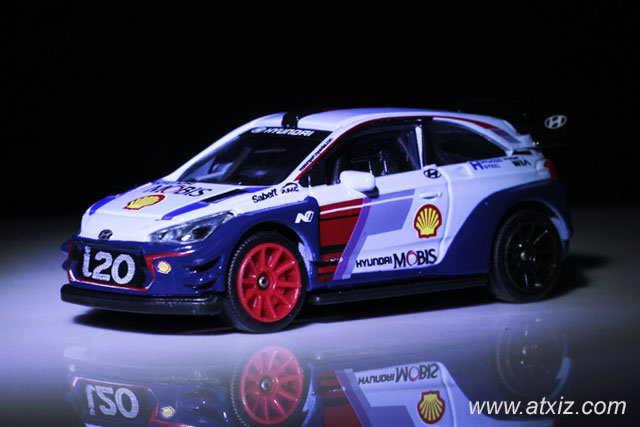 This model of the Hyundai i20 Coupe WRC has been honored by the Majorette Global Fans page as "2019 Car of the year". For the reason that the Majorette Global Fans page praises the Hyundai i20 Couper WRC, as measured in detail in 3 main lines with rubber tires.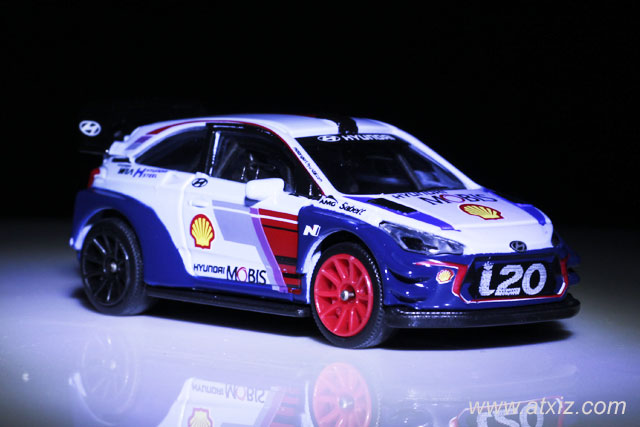 After evaluating, the Hyundai i20 has the highest score. The important details are the selection of different color wheels, which is like the original cars.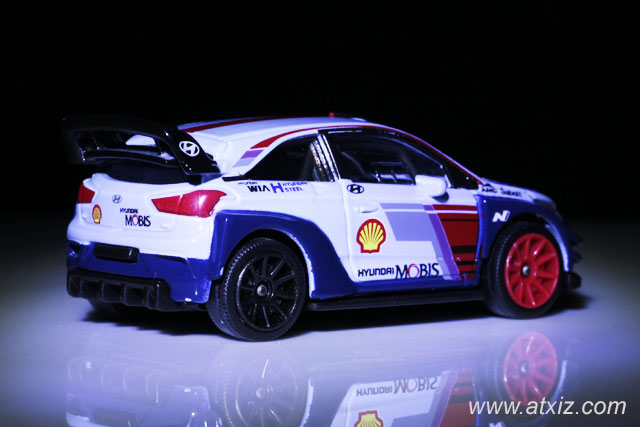 My feeling is that this Hyundai i20 is as beautiful as it sounds. With beautiful shades and perfectly graded.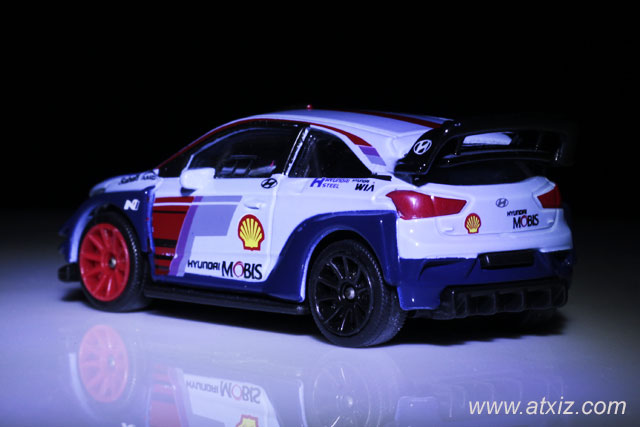 The highlight is the yellow Shell Oil Company logo on the side of the door. Many collectors call it "Shell".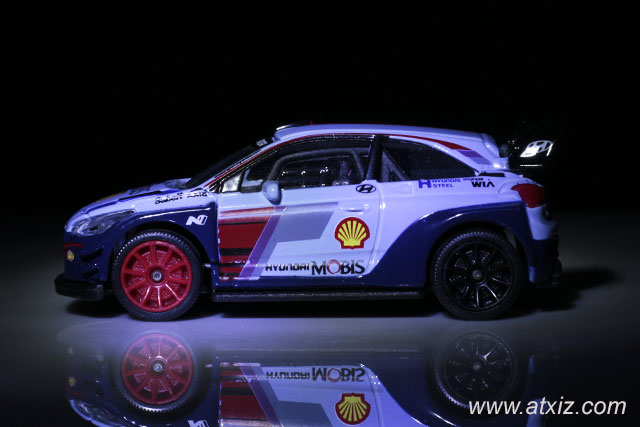 The front wheels are red. The back wheel is black. The rubber wheel is made from real rubber tires. The car glass around is made of clear plastic. Until seeing the bar within the race car.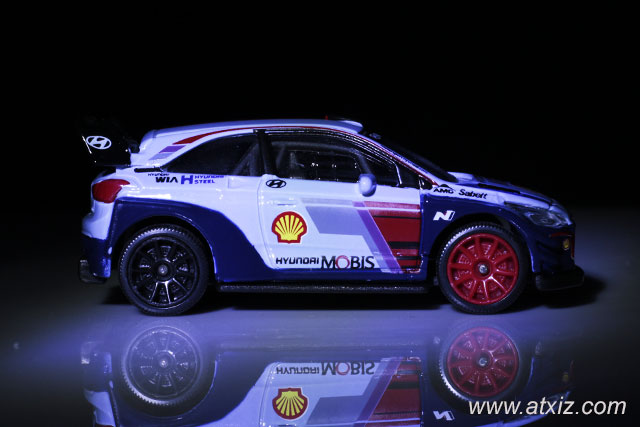 We will notice that the position of the side mirror of this car is almost in the middle of the door. It's the correct position of the WRC road race car.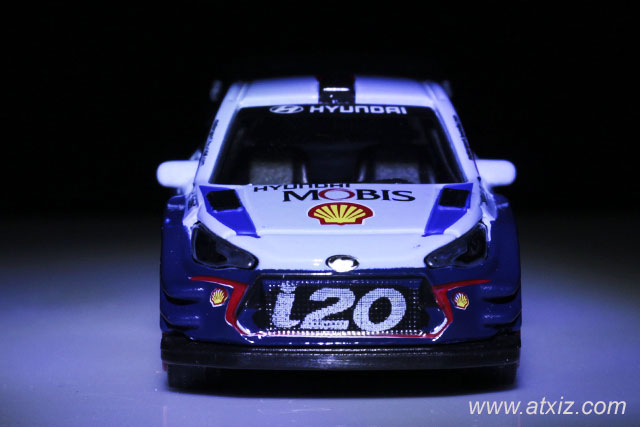 The front of the car looks beautiful and aggressive in the style of a WRC race car. We can see a large letter at the front grille "i20".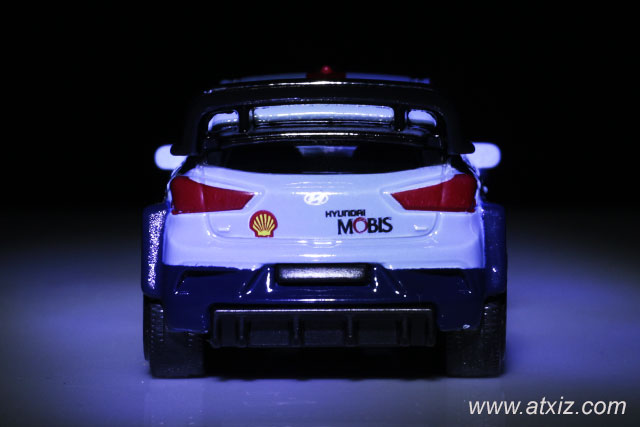 At the rear of the car are the bright red taillights and the silver "Hyundai" logo in the middle. Everything is beautiful.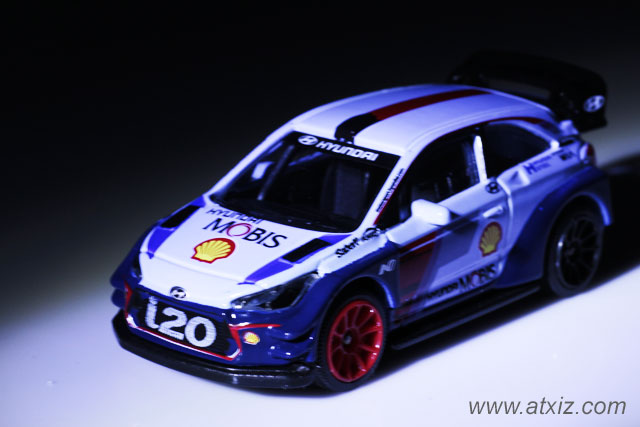 This model of the Hyundai i20 Coupe WRC is still easy to find at department stores or bookstores. In the children's toy department with the Majorette logo shown, if anyone has not collected "Racing car of the year 2019" this car, I think it is very disappointing.