Majorette Citroen DS3 WRC2015  "60th Anniversary"  
This time, we will come to see the "WRC" model steel car, a race car that many people like it a lot. For toy car manufacturer brands Or model die cast cars from France, which have production bases in Thailand There are many models of die cast cars for children. Have played a lot and most importantly, many adults still collect a large number of die cast cars If a rare car, the price is also very high.
The car that makes us know today is the Citroen DS3 WRC 2015. Of course, this car has a very beautiful style. Especially the gold model that automobile collectors of Thailand love The specialty of this car is the 60th anniversary of the Citroen DS car.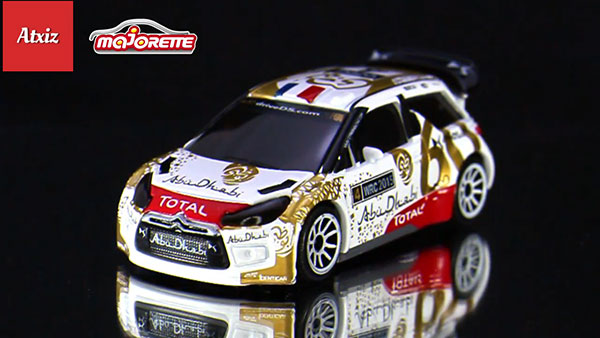 This is the car, it with a white surface. Cut with gold patterns Beautiful red and gray colors The black front grille has white Abu Dhabi letters to support the team and there is a white TOTAL in red on the front bonnet.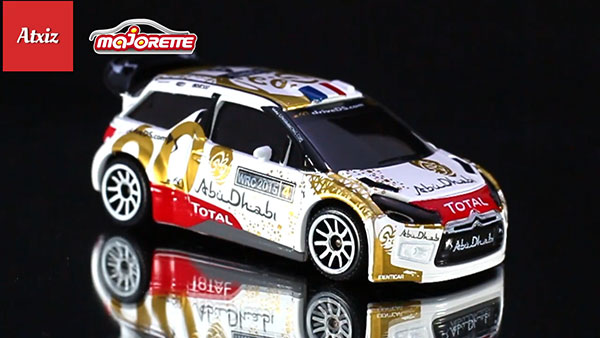 The headlight is made of black plastic. The windshield is made of black plastic. On the roof of the car were the French flag pattern and number 4 in black on a white background.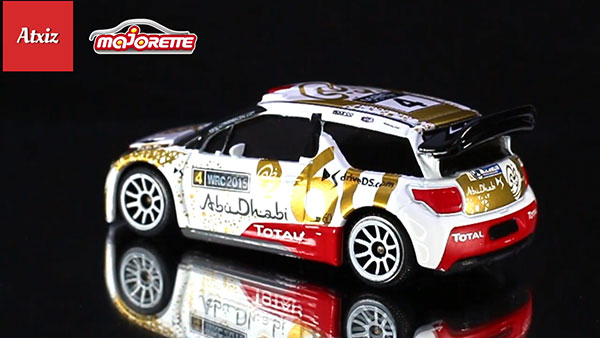 Brake light at the back of the car made of red The rear bumper is red. There is a TOTAL white. The rear door is gold. There is Abu Dhabi in white and the DS symbol.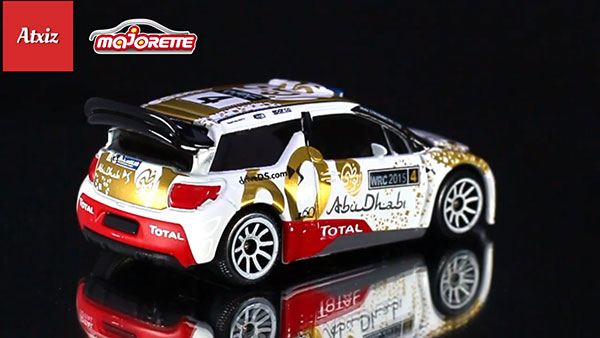 Black rear spoiler The side window glass is made of black plastic. Next to the door is the number 4 and WRC2015. White on black, Abu Dhabi on gray, TOTAL white on white. Red on red, beautifully and perfectly.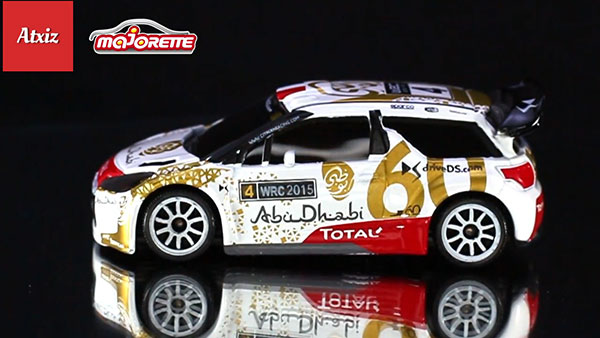 Since this race car was released in 2015, the 60th anniversary of the DS has a large, golden 60 number pattern on the side.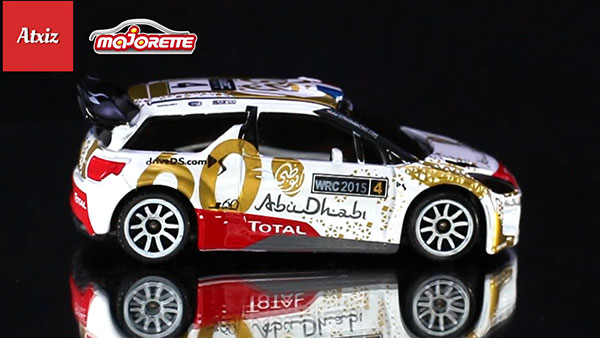 Number 4. Big black on a white background attached to the roof of the car. On the side of the car there is the number 4, orange on black, and the white WRC2015 letter on black.
The wheels are white. For car tires made of black plastic The car windows are also made of black plastic as well.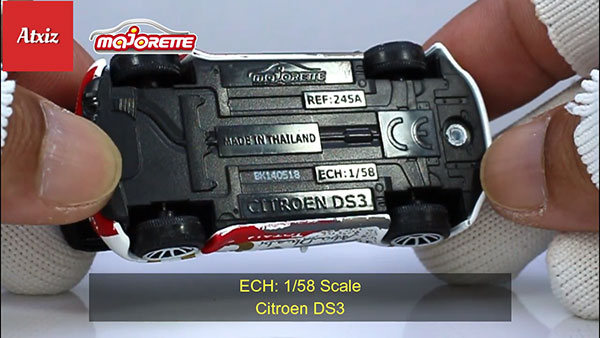 The floor of the car is made of black plastic. There is a lot number for white goods. BK140518 means production on May 14, 2018.
Majorette logo on top and with production reference number REF: 245A Made in Thailand
The size of this car is approximately 3 inches long, specifying the ECH ratio: 1/58.
The car model is Citroen DS3.