Majorette Citroen DS3 Gold No.1
Today! We come to see beautiful model cars.This car from Majorette is a manufacturer of toy cars from France. And have production bases in Thailand There are many model cars for children. Who are over 3 years old, play to improve But many adults still collect as well.
The car featured here is a die cast car Citroen DS3 , a rally car. That many people like very much Because it has a beautiful pattern and has better details than a plain colored car, of course, so there are a lot of people collecting it.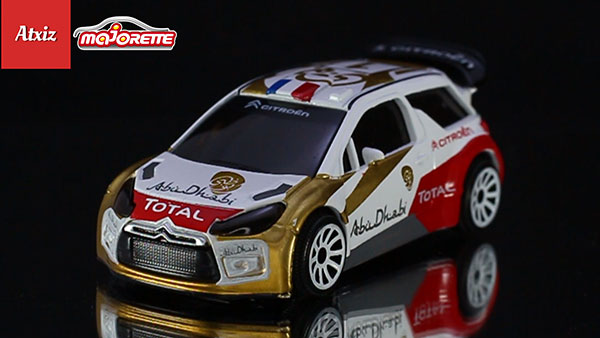 The car body is white. The highlight of the car is the prominent and beautiful golden stripe on the front, side and on the roof of the car.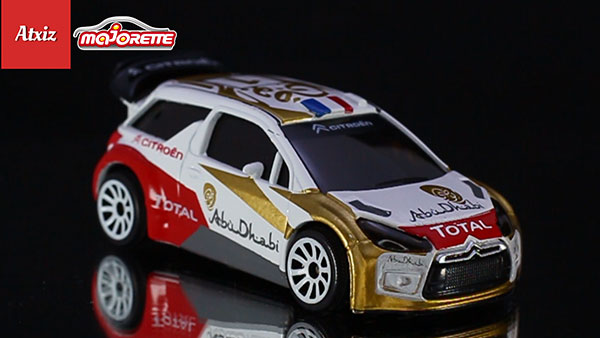 Black car grille and trimmed in gray There are golden stripes to the windshield pillar. Black headlights and the car hood. There is TOTAL white on the red floor and Abu Dhabi gray on the white car hood.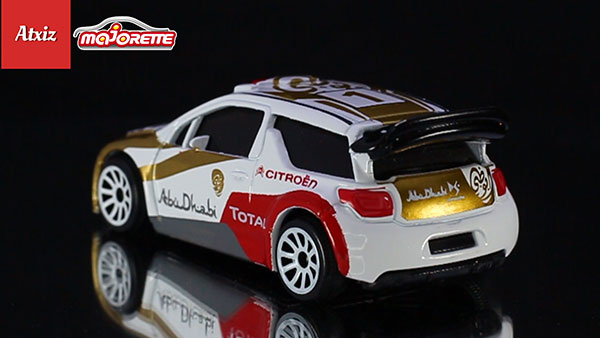 The back of the car has white bumper, red brake lights, golden back door, Abu Dhabi white, black spoiler.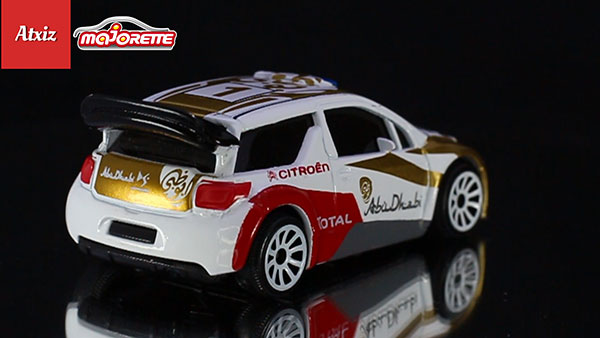 The roof of the car, we can see the golden number 1 above the large roof.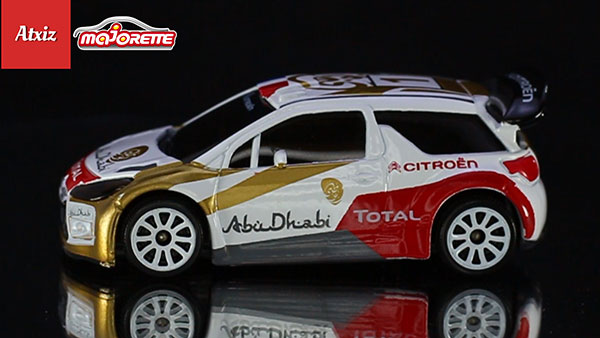 The side of the car is supported by AbuDhabi and TOTAL, beautiful gold, gray and red stripes. The wheels are white. The tires are made of black plastic.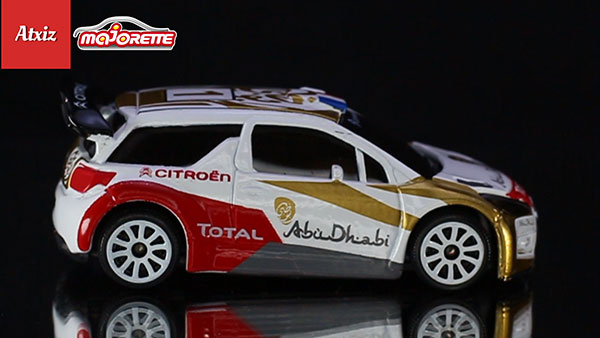 The window glass and windscreen are black plastic around the car. Which we can't see inside the car at all.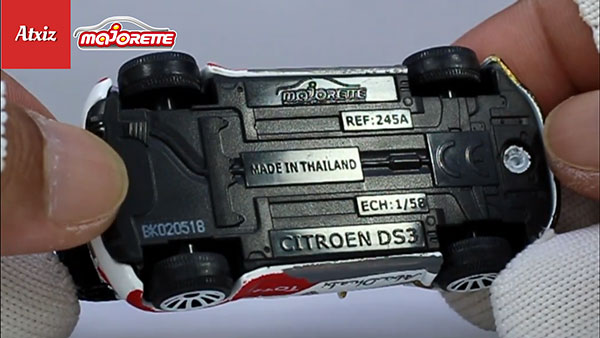 BK020518 is the product lot number on 2 May 2018.
The top line has the Majorette logo. Next is the production reference number REF: 245A
Made in Thailand. Production in Thailand. Scale is ECH: 1/58.
The car model is Citroen DS3.