Ford Fiesta WRC, a Majorette car that shouldn't be missed!
Today, we come to see the WRC (World Rally Championship) steel car with the black Ford Fiesta WRC from the manufacturer of the Majorette model car in France. Is a car that has been reduced in the ratio of 1:58 times until the car is small, with a length of about 3 inches only. 2 steel cars that I will show you the following Looks superficial, it may be the same But there are small details that are hidden. Let's see.
These two metal cars I will show you are the Ford Fiesta WRC in black. They are all black. I put these two black Ford Fiesta WRC models together. It looks very similar, isn't it? Both black and white stripes And various characters on the car, including the pattern on the wheel But it has a small pattern That we have to observe the differences.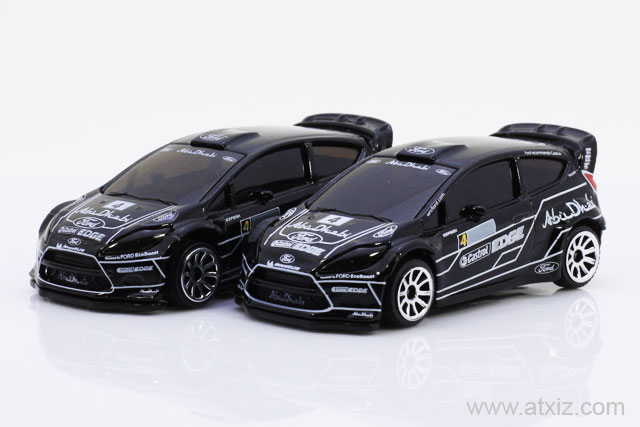 If we look at the back, it has the same details for both vehicles.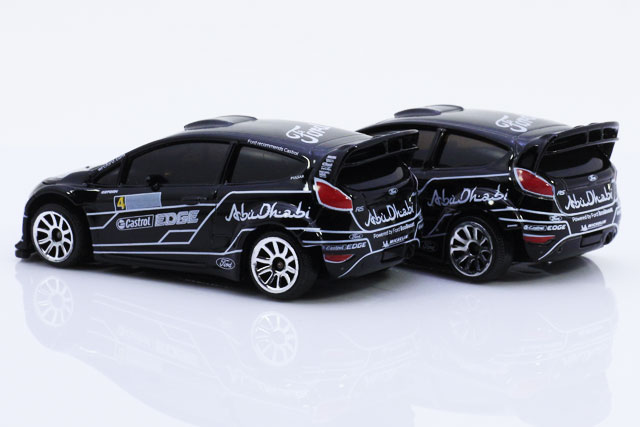 Behind that there will be different points. Which I will draw a red circle to look clearly. The "Full Marked" cars will have small letters The white color on the back of the mirror "Ford recommends Castrol" and the bottom line "PULSAR". There is another position on the spoiler pole. There will be a small letter mark as well For another car, there won't be.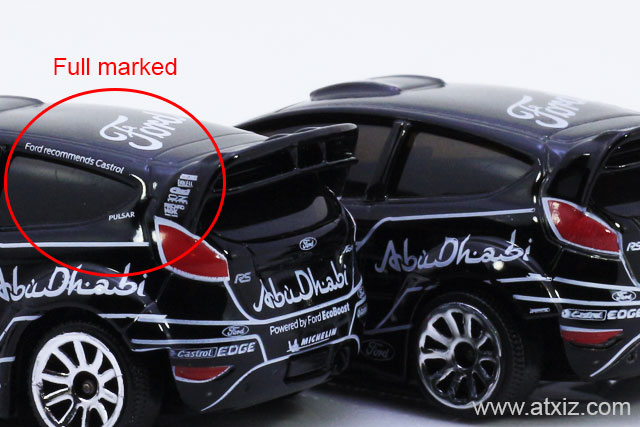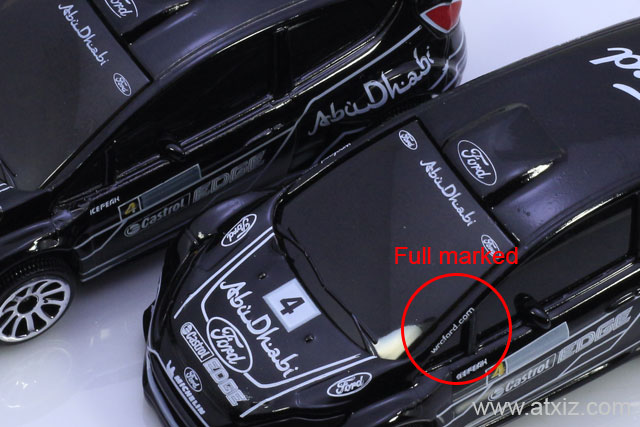 In the front area The "Full Marked" windshield pillar has a small white letter. The mark as well is "wrcford.com"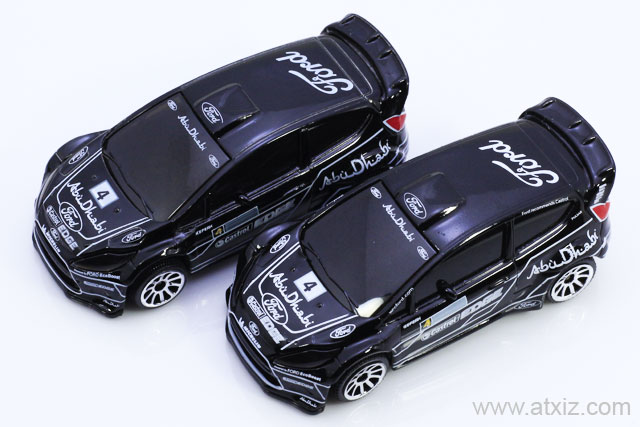 For both black Ford Fiesta WRC models, these cars are not that difficult to find. Can be collected and collected at an affordable price Both of them If you don't have one yet, you can buy and collect it to complete the WRC set.
View details of both vehicles from the link below.
Ford Fiesta WRC black full marked
Ford Fiesta WRC black no full marked