Majorette Genty Akylone Limited Edition Series1
Today I would like to introduce you to this strange metal model, Majorette Genty Akylone (Limited Edition Series1). In the "Matt Cars" concept, there are 9 types of cars for you to collect.
The true information of the Genty Akylone is a supercar that has everything it should be a supercar. The powerful 6.0-liter twin-turbo V8 engine produces more than 1,200 horsepower with a bit power of 861 lbs / ft. Auto acceleration 0-100 km / h. In just 2.7 seconds, the maximum speed can be increased to 350 km / h.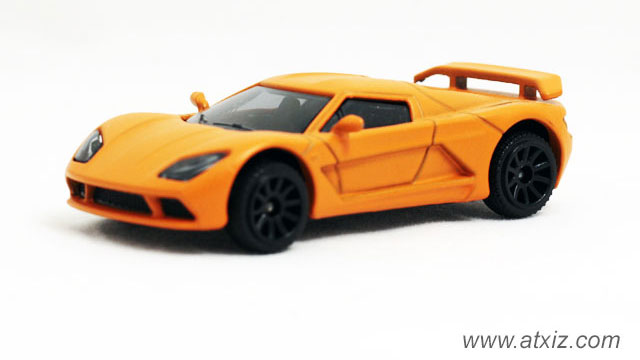 We come to see the model car data from Majorette, a manufacturer from France. The compact Genty Akylone is so small that it is only 2.5 inches with a pretty 1/68 ratio. This means that if we put this model car 68 in a row, it will equal the length of the real Genty Akylone.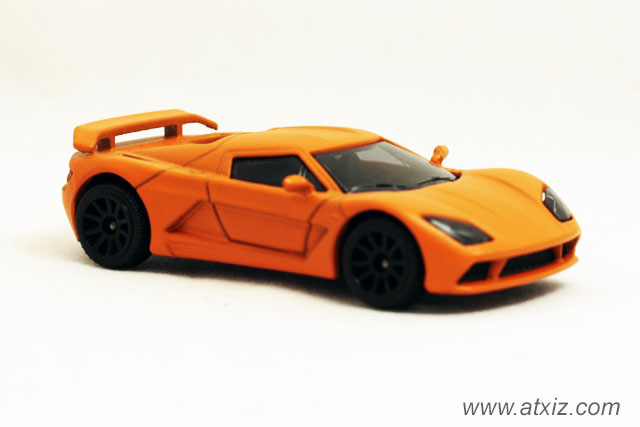 This metal car model, the body is made of alloy. And matt orange color based on the Matt Cars concept. The headlights are made of clear plastic. The car glass is made of clear plastic.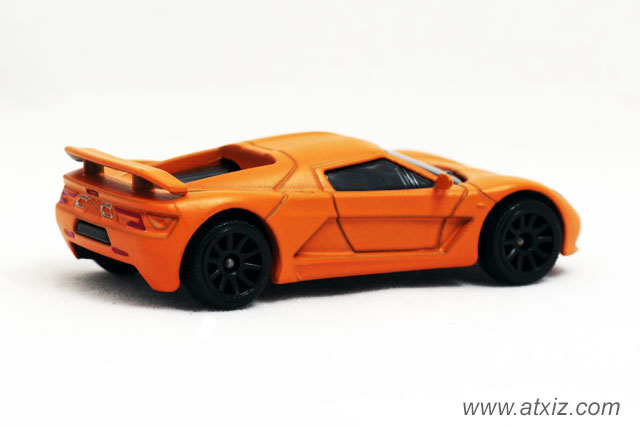 The back of the car has red lights. With a rear spoiler Super car style.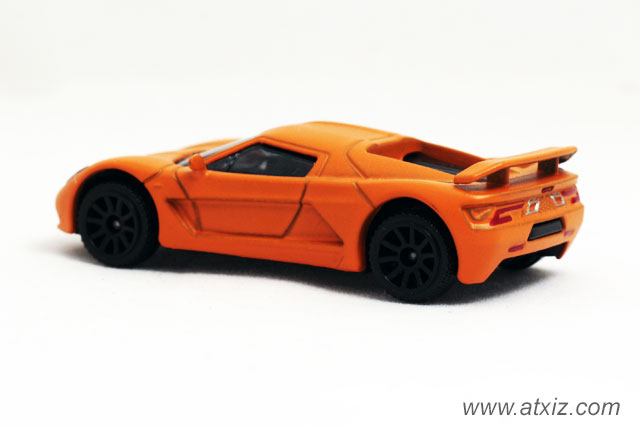 The wheels are dark black plastic. The rubber wheel is made of black plastic, not really made of rubber material.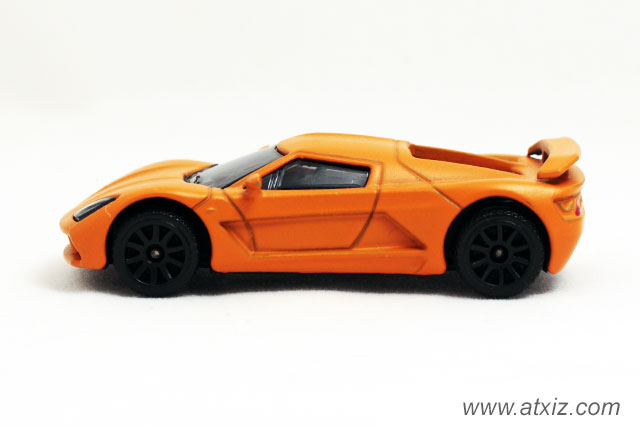 The car is small and compact. But the details are well done and beautiful.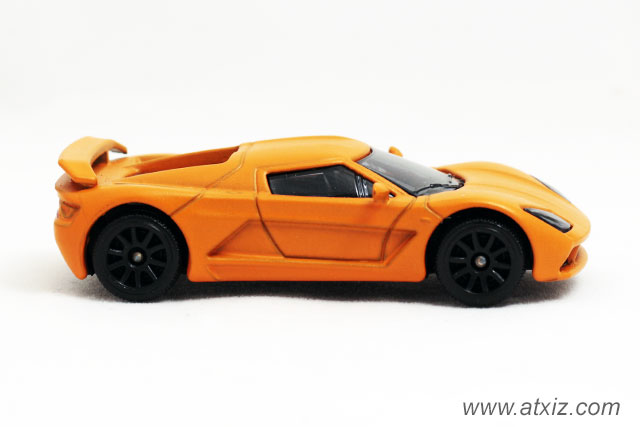 The car glass around is made of clear plastic. Can see the inside of the car that is made in black.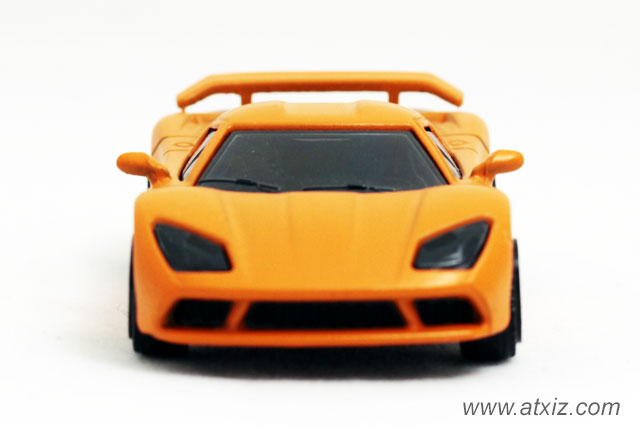 The car has a strange shape and is flat with a smaller proportion than the general Majorette car models, most of which are 3 inches long, but this Majorette Genty Akylone is only 2.5 inches long.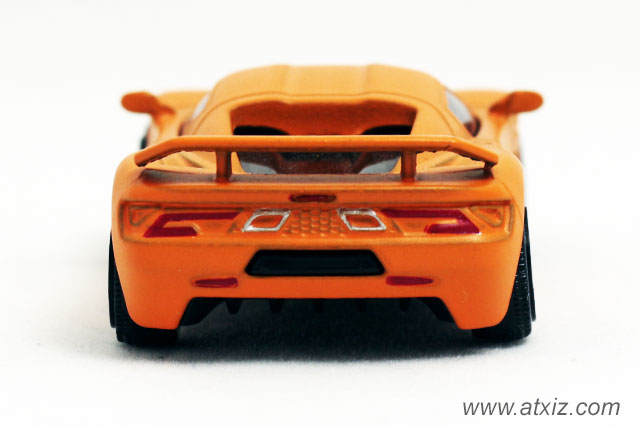 As for the rear of the car, we will see the red tail lights. By painting the color And the end of the car pipe is in the middle, painted in bronze That's it, the location of the Genty Akylone pipe.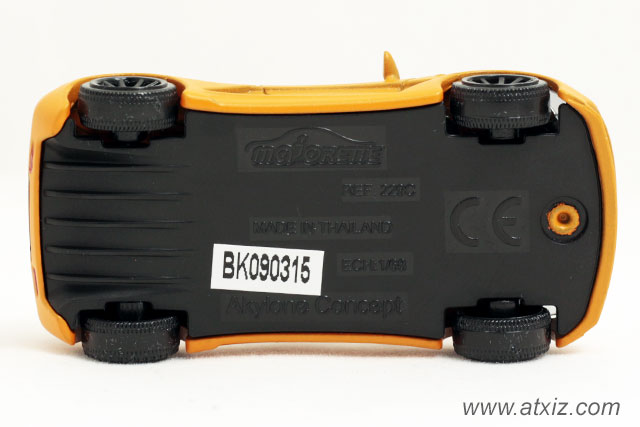 The car's floor is made of black plastic with the Majorette logo. Production reference number REF: 229C. Specify production location. Made in Thailand
The white sticker BK090315 is Lot number. Manufactured on the 9th of March 2015.
The Majorette Genty Akylone model is actually not very popular with collectors of model cars. Because the color of the car is mostly the same plain color and the size of the car is too small The proportions do not match well with other steel car models. Therefore not much in demand for collectors
But for collectors who collect the Majorette Limited Edition Series1 (Matt Cars) metal model that has 9 types of cars as well. Without this Genty Akylone, it won't definitely cover the set.
We wish you all to collect and model the metal car with happiness and fun.