Die-Cast Cars Mitsubishi ASX Blue
Today I will introduce everyone to the car model that is hardly mentioned. It can be said that the car is out of sight for collectors. This model of the die-cast car is the blue Mitsubishi ASX. It is a Street Series car. It is a general road vehicle. It is a versatile SUV that I think is beautiful. I like personally.
For collectors, most tend to choose to collect beautiful car models. Or there is a limited production Small number and rare It is expected in the future that it will be needed by many new collectors until the price increases.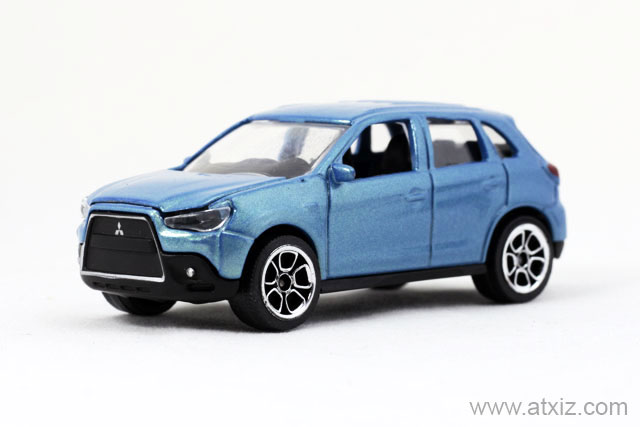 Personally, I like to collect cars in every genre, every model that I can find to collect. When I first found this car model I feel very much Due to having beautiful colors and realistic appearance When I first took a look and saw the front grille, it immediately knew that it is a Mitsubishi car. When considered carefully Will see the small Mitsubishi logo attached to the black grille clearly and beautifully.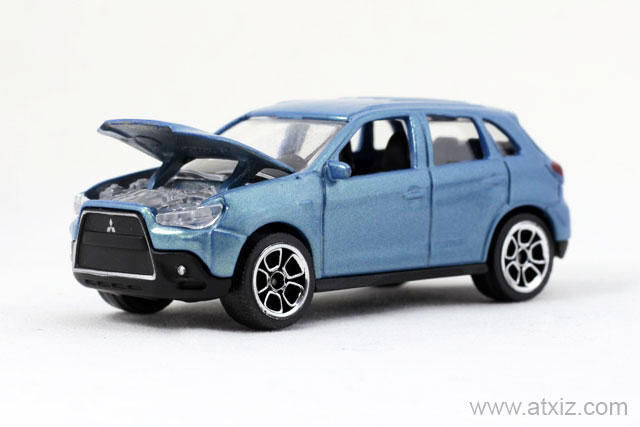 The hood can be opened. Until allowing us to see the engine made of clear plastic, beautiful The headlights of the car are clear plastic. There is a fog lamp on the front bumper as well. Considered to have quite realistic details.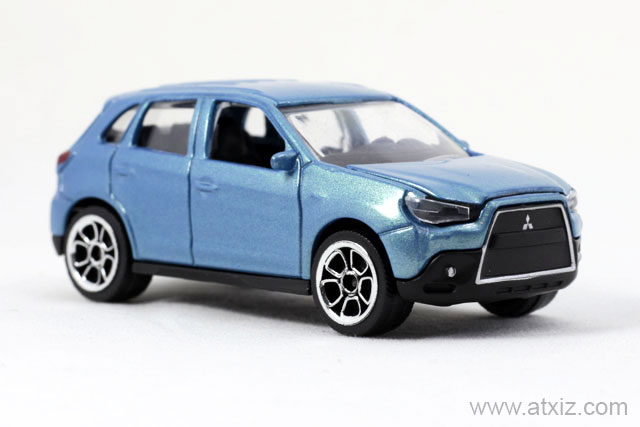 This model of the Mitsubishi ASX, I didn't hesitate to buy it after I picked it up, got it, and considered the real car. Which the price was not considered very expensive at that time I don't know how the collectors will evaluate the price or the future of this car model. To conclude, I like it personally.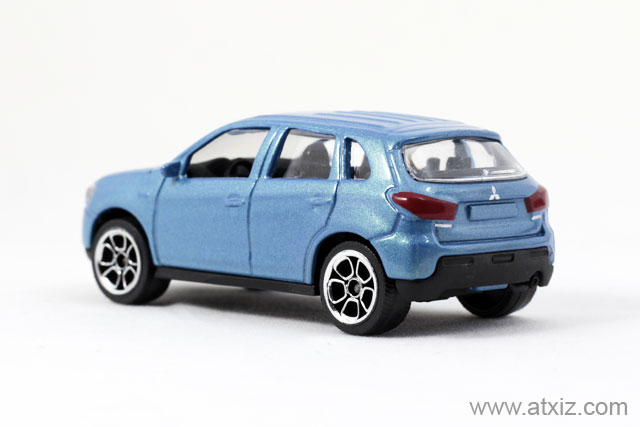 As far as I observed the approach to collecting car models from Majorette, the die-cast car models that collectors are very interested in Most of them are cars that are produced in many type and colors for the collectors to enjoy collecting. There will be rare and small numbers. Or not being sold in the country, is a challenge to collectors And tend to seek to speculate in the future.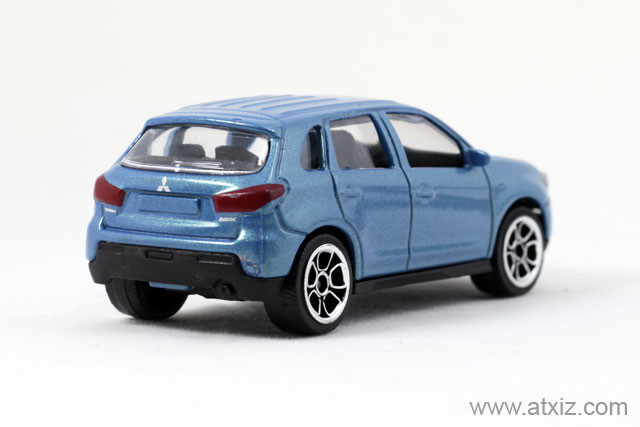 But for this Mitsubishi ASX car model, as I can see, there are only 3 colors, blue, blue, red only. Anyone who has all 3 of these colors.So nobody cares and collects the car. This one Since there is no challenge for collectors.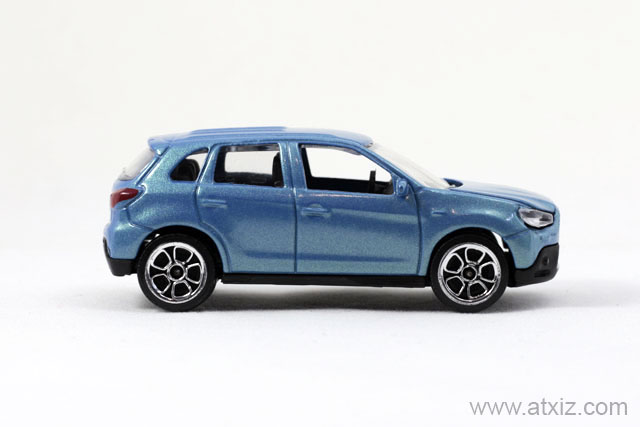 However, this Mitsubishi ASX model is not too expensive to collect in a beautiful die-cast car model showcase.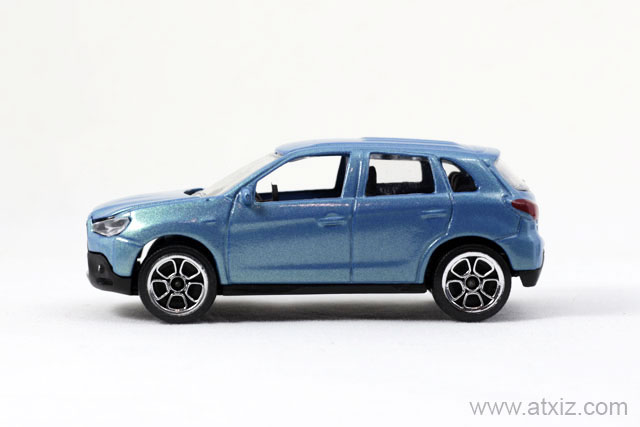 This Mitsubishi ASX car model has a blue metal body, black plastic floor, black interior, clear plastic mirrors. The front light is made of clear plastic. The part of the wheel is shiny silver. The rubber wheel is made of black plastic. Not a material made from genuine rubber.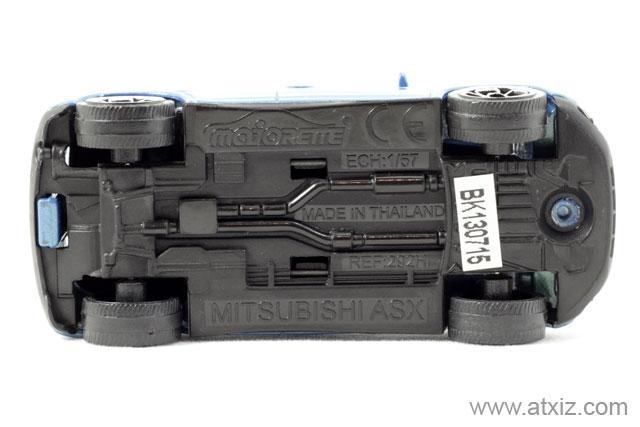 Majorette, this Mitsubishi ASX car model, will be only 3 inches in size with a 1/57 scale reduction. Made in Thailand on July 13, 2015.
For collectors who like to collect many car models Model without paying attention to prices in the future I think this Mitsubishi ASX model is definitely suitable to be in your personal collection.