Majorete Mitsubishi Lancer WRC 
The Majorette model that many people want to have is the Mitsubishi Lancer. "Many people want" instead of the word "rare" because we can find it but expensive.
Mitsubishi Lancer WRC, Majorette. Made in 2007-2009.Currently discontinued production Therefore making many new collectors wanting to possess it.But collectors who are in possession rarely sell Due to no production And if you are looking to buy and possess. Its price is therefore higher than the Majorette model steel cars that are sold in general stores and convenience stores. For this current price.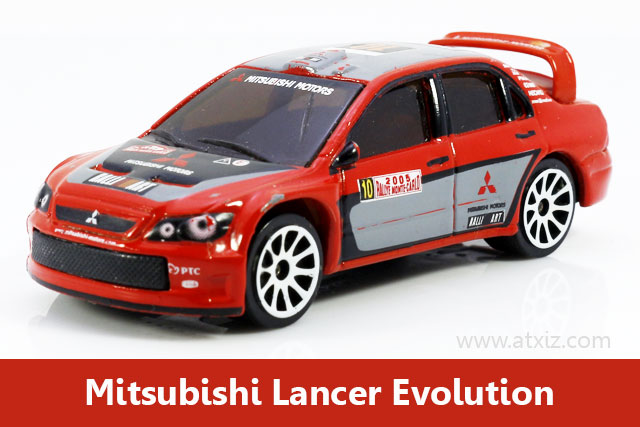 The powerful Mitsubishi Lancer model is a racing car. Which has built a reputation for Mitsubishi in many fields Including appearing in famous movies About car racing too, for example The fast and the furious.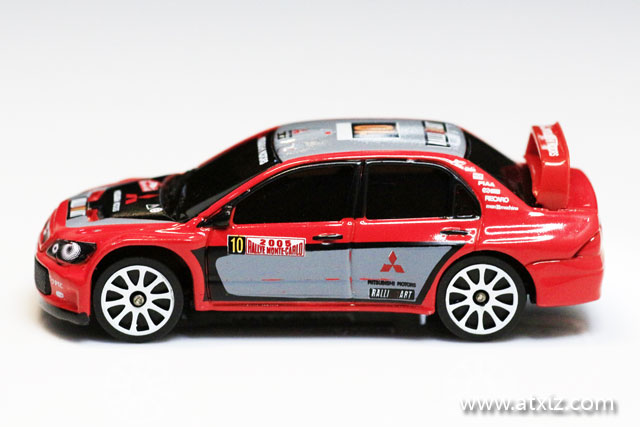 With the power and speed of this model. Beautiful shape. It is a racing car that occupies the heart of speed lovers. Although not really possessing a car But many people still want to keep this Mitsubishi model in the showcase.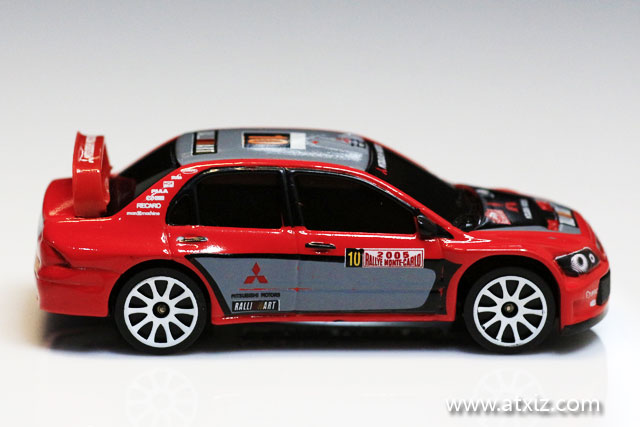 Do not need car insurance.
Majorette has produced a red Mitsubishi Lancer WRC, a hot, eye-catching color. With the number 10, alloy spokes beautiful white wheels But the tires are not real tires.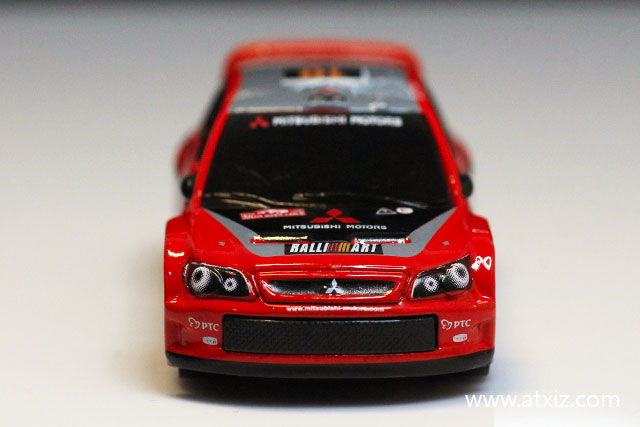 Black grille The car glass is dark black around the car. On the windscreen screened with the Mitsubishi Mortors logo, bonnet, screen of the Mitsubishi logo and RALLI ART in beautiful detail.
We can see the rear end of the exhaust pipe. The trunk lid has the Mitsubishi logo and has a beautiful WRC spoiler.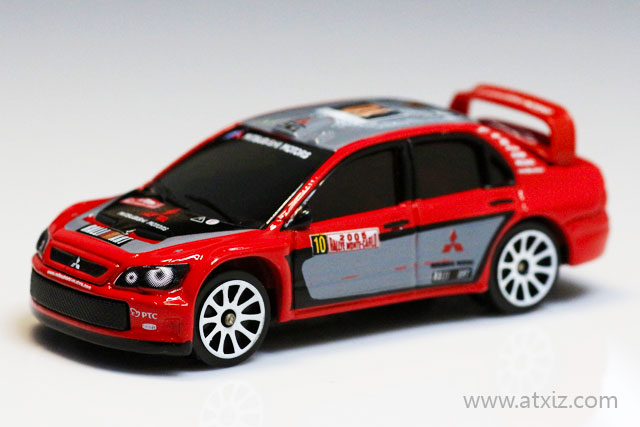 This Majorett Mitsubishi Lancer WRC model has no moving parts.The car bonnet cannot be opened. Both front and back The car door cannot be opened.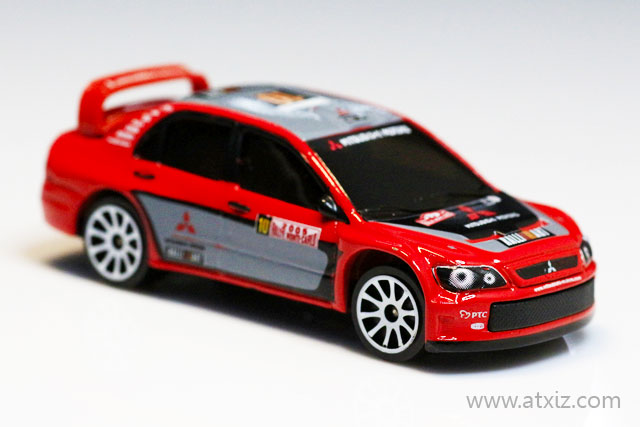 This model is a World Rally Championship (WRC) car, which has been taken from the Mitsubishi Lancer WRC in 1/59 scale.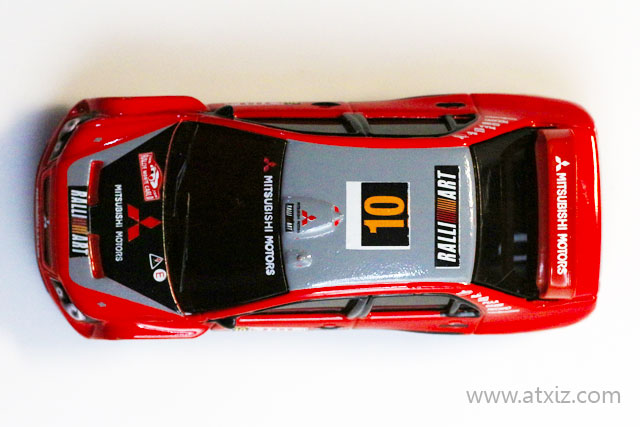 Photos from above We will see the number 10 clearly. It is a truly beautiful model car diecast  from every angle.
The underside of the car is black plastic. There are letters at the top of the majorette brand.
Followed by the scale of the ECH scale: 1/59
Reference number REF: 292C. The next line is Mitsubishi Lancer WRC which stands for (World Rally Championship).
The most important thing is that this car will not have a letter stating what country it is manufactured in. But that information says "Made in Thailand"
Majorette is a diecast model car, not only as a toy for children, but also as a model car for car enthusiasts. And want to collect it as a hobby To admire the beauty of each car model that they are interested and like Create no less happiness for collectors.