Pink color Thai taxi
Arrived at the pink taxi in Thailand in the group of model cars Majorette, Thai Taxi series. There are only 6 pure color cars. Before that, I wrote an article for orange taxis, blue taxis, red taxis, green taxis coming to this car. Is a pink taxi, let's see the details and photos.
Many taxis may be familiar and use regularly. We can see that in Thailand we have more taxis in many colors. The Majorette Company (Majestic), a brand from France. And having a production base in Thailand, producing a taxi in Thailand is a small 3 inch car model, suitable for collectors and older children to play because young children have to be careful, because some parts of the car can be pulled out, may enter the mouth of the child until danger.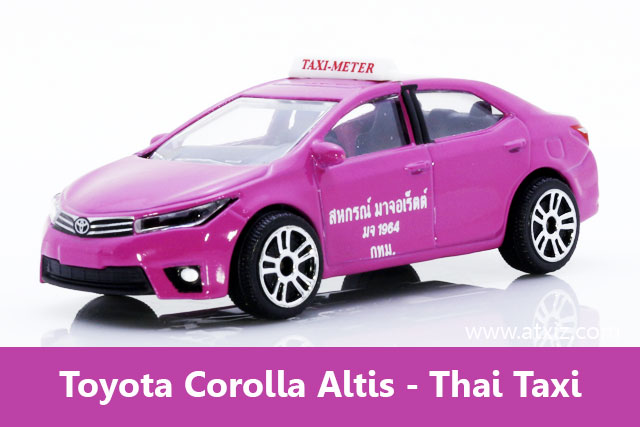 For this taxi is a Toyota Corolla Altis car, the color of the car is pure pink.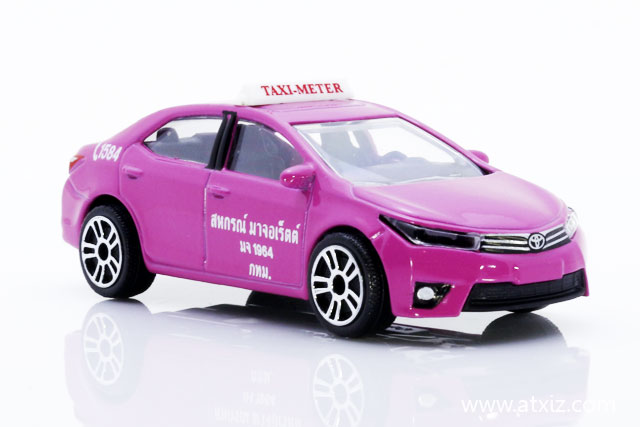 The front bumper will have white fog lights. The car grille has the Toyota logo and has a white stripe on the car grille. The headlight is made of clear plastic. The windshield is clear plastic. On the roof is a white lamp with the red TAXI-METER letter.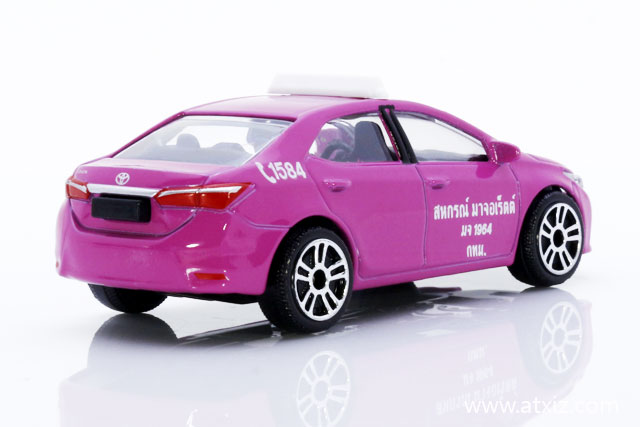 The back of the car has a red tail light. The silver bonnet opening above is the Toyota logo. The rear glass is made of clear plastic.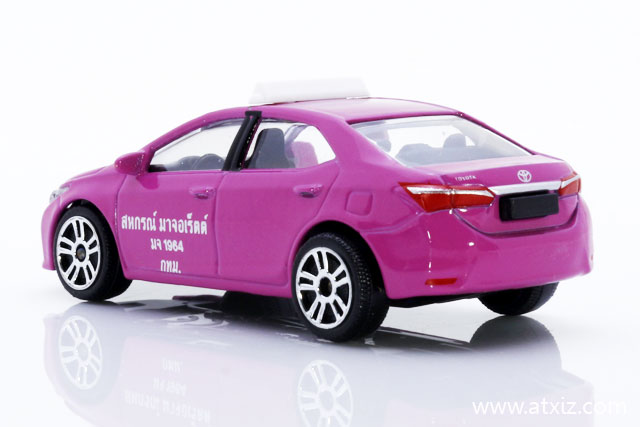 The four windows of the car Made of clear plastic, beautiful For this taxi, unable to open the door And the hood The trunk lid cannot be opened as well.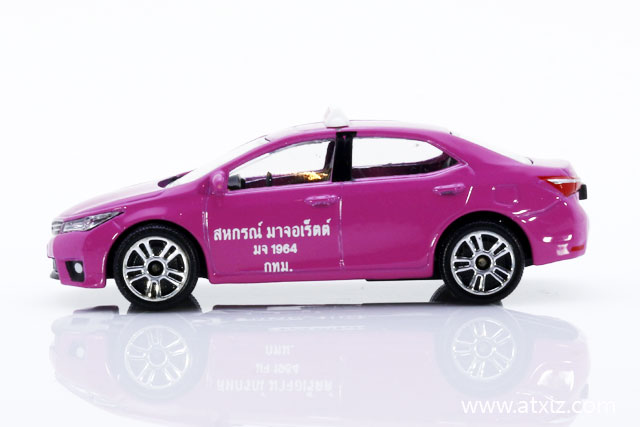 The steering wheel is on the left hand side. The front door of the car is in the Thai language, "Cooperated with Marjorated, 1964, Bangkok" in white.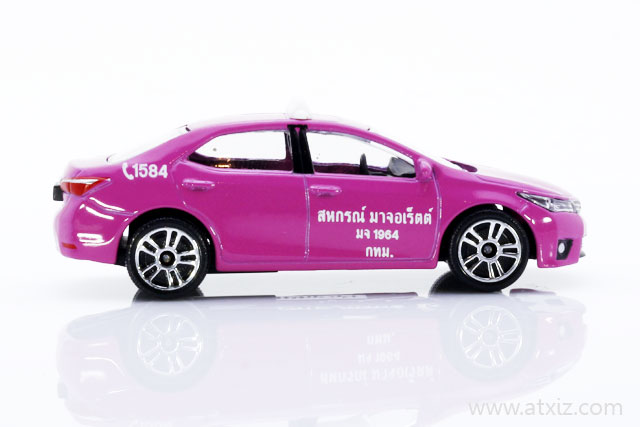 The passenger side is also the same. The front door of the car has the Thai alphabet, "Cooperated with Marjoret, 1964, Bangkok" on the back of the car. With phone And hotline number 1584.
The car wheels are in silver color. Rubber band is made of black plastic.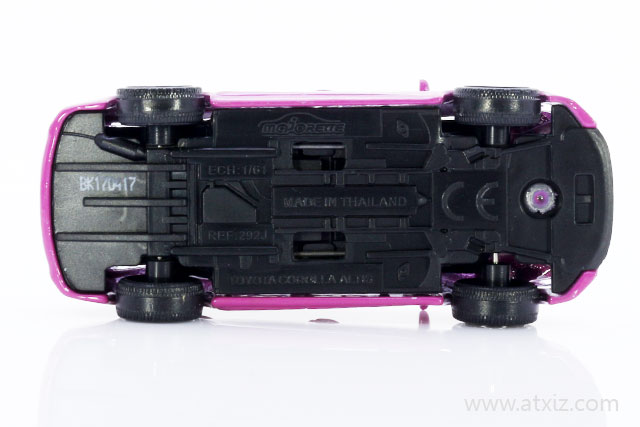 The floor of the car is made of black plastic with the number Lot. BK170417 means produced on the 17th of April 2017.
For various details Can be seen in the table below.