Majorette Renault Master S.O.S. Car
Coming to the emergency car, siren, ambulance line, this one is a Renault Master S.O.S. in Australia. It is a solid white van. With a reddish orange stripe attached to the side for clarity The details are considered to be quite beautiful.
We can see that Majorette has produced many models of metal models for us to play. Whoever you like it, keep it together. Happiness and fun should be in tandem with whichever one is left, or duplicate the existing one. Took to share with the children Can play.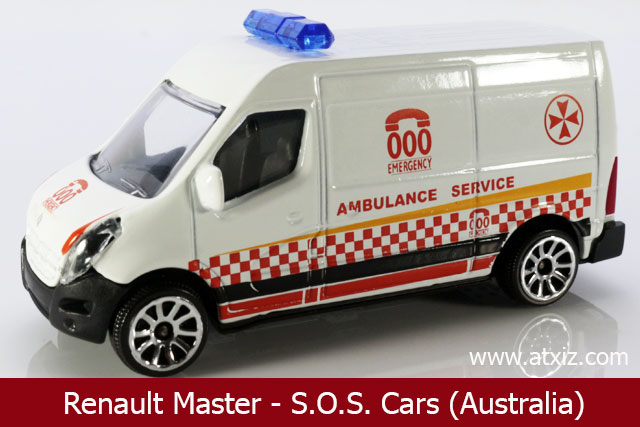 This model steel car is white. There is an emergency number on the front and the side of the car. Above the roof is a beautiful blue silane light. This car is guaranteed to be pretty, definitely beautiful. Do not need car insurance.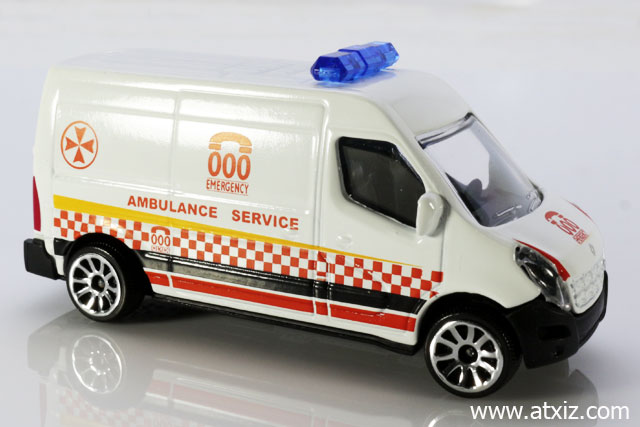 The sidebar of the car is a beautiful red-orange checkered pattern. The glass front is clear plastic. The window glass is clear plastic, seen inside black.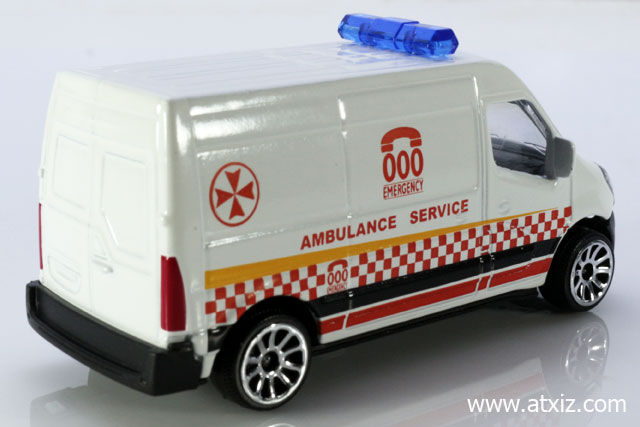 The back is solid. Cannot open, close, red rear light, black rear bumper.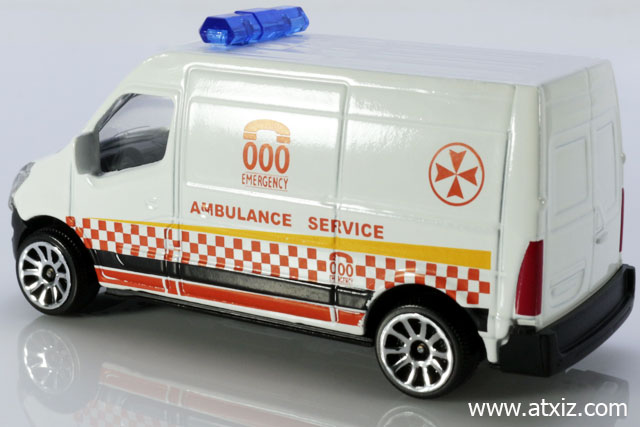 The wheels are in shiny silver-tone MAX. The rubber wheels are made of black plastic, not the rubber wheels.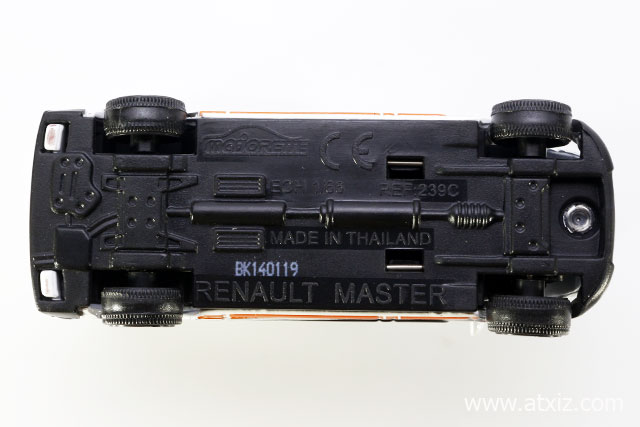 The car floor is black plastic with the Majorette logo. Production number ECH: 239C. Size REF: 239C. Production in Thailand. Made in Thailand. There is a letter indicating the RENAULT MASTER.
The white letter group BK140119 is manufactured on January 14, 2019.