Majorette Renault Megane III Coupe
Let's have a look at Renault cars. This is a Megane III Coupe, which is classified as a premium car. It is a 2-door car. Looking at Majorette's work, this one is certainly not a good impression for collectors. Probably for children Plowing should be more useful. Let's try to see the detailed picture together.
The body of the car is plainly painted. Matt Blue Blue There is nothing striking in any way. Like this, many collectors call "salt cars" so salty that no one wants them. When no one wants Of course, there will be many on the panel. General toy store Because nobody wants much This car is guaranteed to be pretty, definitely beautiful.
Do not need car insurance.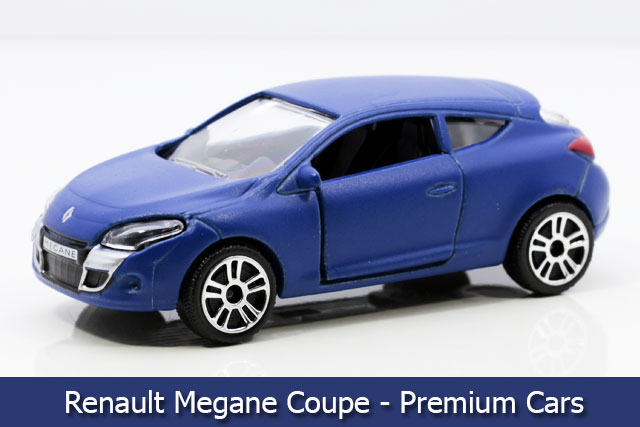 But for me It's not as beautiful as other Majorette model steel cars, but when I get it, I have to take a picture and review it to see what is interesting for each Majorette model car, each of which is beautiful. Of course.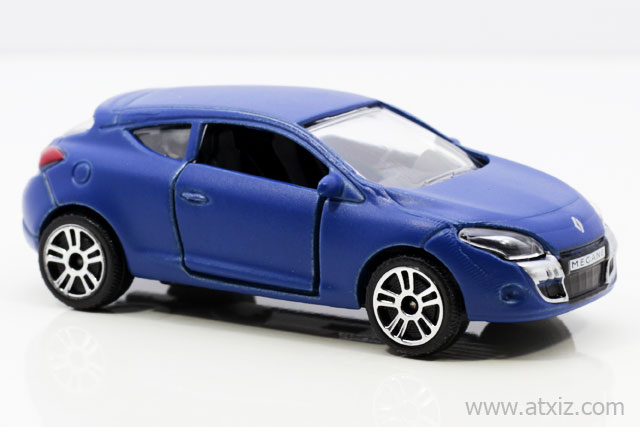 The front of this car has a black grille with MEGANE letters on the front and a Renault logo on the front bonnet. The lights were clear plastic like both mirrors.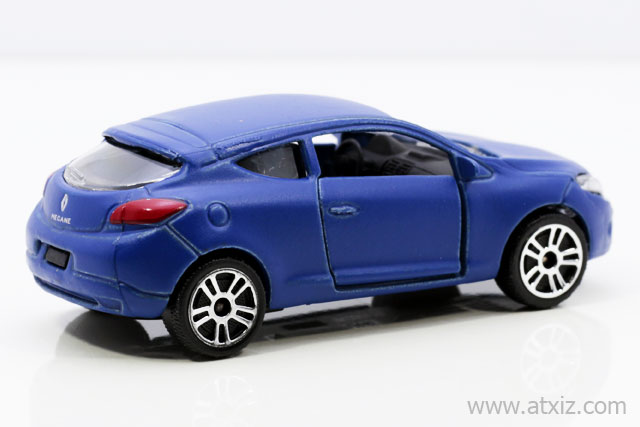 The trunk of the car cannot be opened. Will see the back glass is clear plastic And the back light is red This model is not very detailed. At that door's door We will see spacing that is unequally large and unattractive.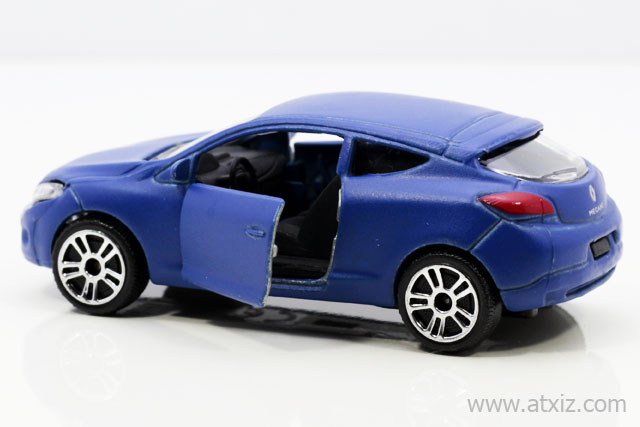 The car door can be opened. Allowing us to see the details inside the car clearly.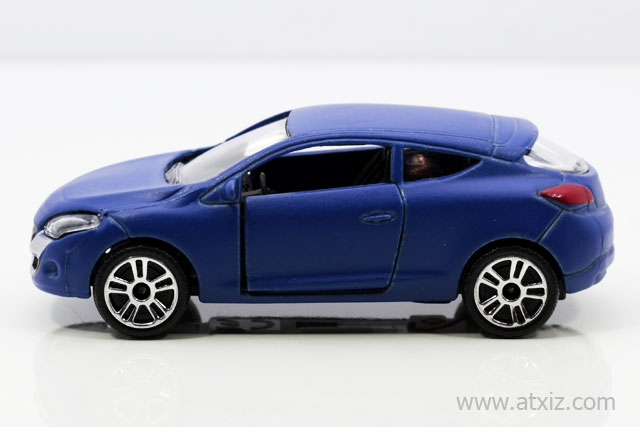 The wheel is in a shiny silver alloy. Rubber band is made of black plastic.
The details are not very meticulous for this model. Both the colors that are not striking, shiny And the door gap is uneven, causing this Renault Megane III Coupe to not be very elegant.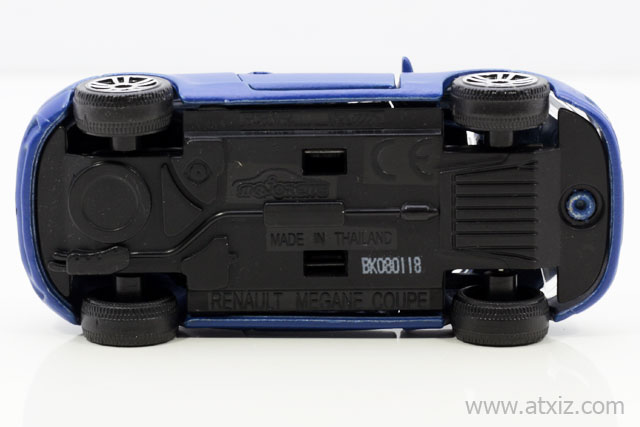 The floor of the car is made of black plastic with the Majorette logo and the production location Made in Thailand. Lot number BK080118 is produced on January 8, 2018. The last line is RENAULT MEGANE COUPE.
The details are just this. For anyone who collects the Renault Megane III line, it must be kept in the chest as well. But if not this line, then probably children Better to have fun playing.