Thai taxi model car, white, pink
This model of the taxi is a two-color Thai taxi, which is white, pink. It is a model car that Majorette produced in the "Thai Taxi" series, consisting of 11 types of taxis, which are the models of the Toyota Corolla Altis in Thailand are often used to make a taxi.
This taxi model metal car is one of the 11 types that I have collected. For taxis it is different in color. The car is white and pink, which we can buy at the department store that is a Majorette dealer in the general children's department.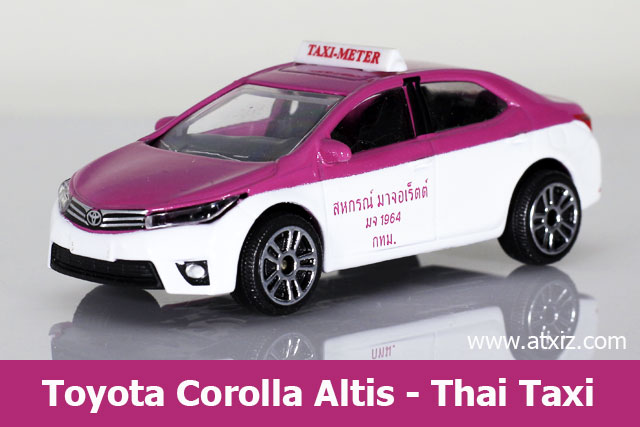 For this model, the Toyota Corolla Altis is a two-tone white color in the lower part of the car. And pink in the area at the top of the car.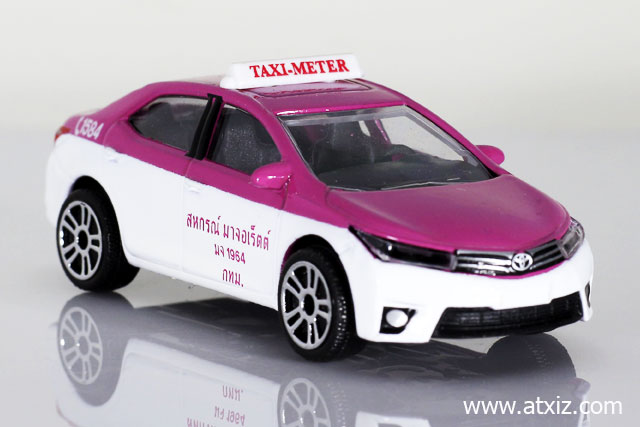 We come to see the front of this taxi has white bumper, black skirt and bronze fog lights on the left and right. The car grille is black with a silver bronze pattern with the Toyota logo in the center of the car grille. The bonnet is pink The windshield is clear plastic. Can see inside the black car This taxi steering wheel is on the left side. May not match the taxi in Thailand, the steering wheel is on the right hand side. Car roof with lamps "TAXI-METER"
The back of the car has a white rear bumper. There are red light reflectors on both the left and the white. The red rear light is expected to be silver bronze. The area attached to the black license plate There is a Toyota logo in the middle of the trunk. Clear rear glass can be seen inside.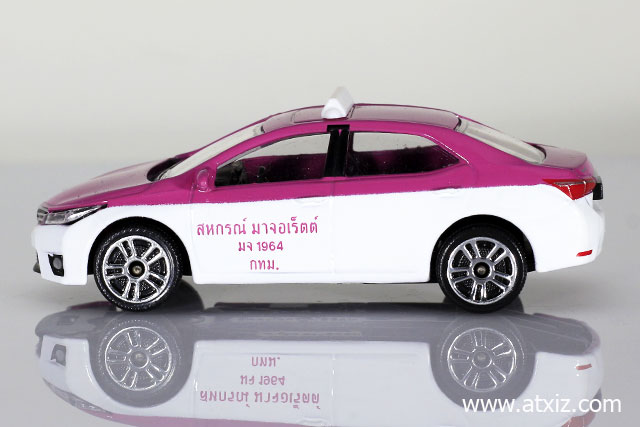 The left door of the driver's side. Which is different from the real Thai taxi With Thai alphabet "Private Taxi, 1964 Bangkok." The door pillar is black.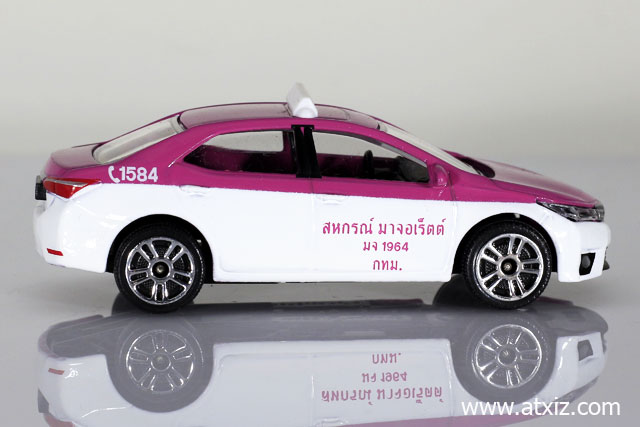 Right side passenger The door has Thai alphabet. "Private Taxi, 1964, Bangkok." The trunk of the car has a telephone number and hotline number 1584. For the wheels, it is a bronze-silver alloy. The rubber wheel is made of black plastic. Not real rubber wheels.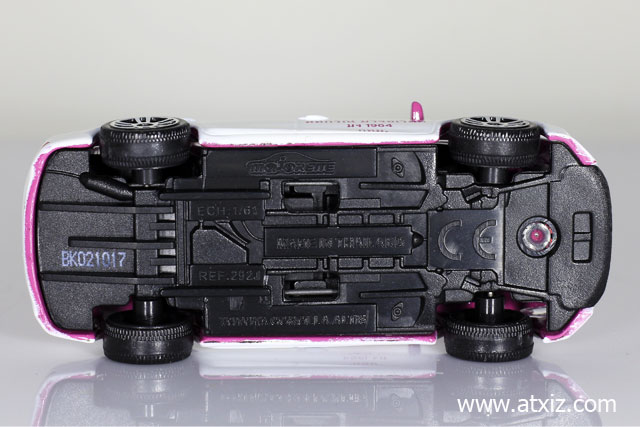 The floor of the car is made of black plastic with the Majorette logo on the top. Made in Thailand Lot.BK021017 in white color means the production is on 2nd October 2017.
This model of the door cannot be opened. The bonnet and bonnet cannot be opened as well.