Thai yellow taxi model
Thai taxi model There are 11 different types as the Toyota Altis car. Divided into 6 pure single colors and 5 types of two-tone colors. If any model car collectors Want to collect Thai taxis Have to follow to collect all 11 types ever We come to see the pure yellow taxi. This car is better.
The company Majorette, a manufacturer of model steel cars from France. But has a production base in Thailand Has produced a steel car model in the "Thai Taxi" series, a Toyota Corolla Altis car and is only 3 inches small.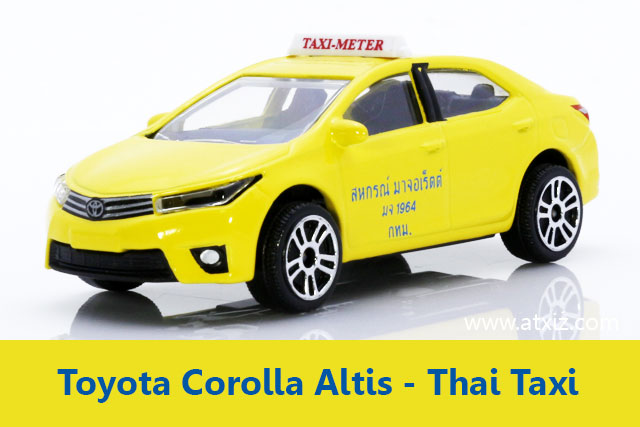 There are many model car collectors interested and collected. Many Thai taxis as there are 11 types of collections.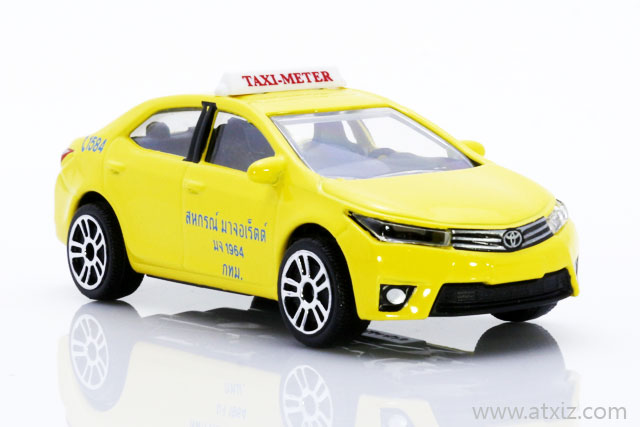 This taxi is a pure yellow taxi, the front bumper is yellow with black trim and white fog lights. The grille has the Toyota logo and silver stripe. The headlight is clear plastic. The windshield is made of clear plastic. On the roof is a white lamp with the red TAXI-METER letter.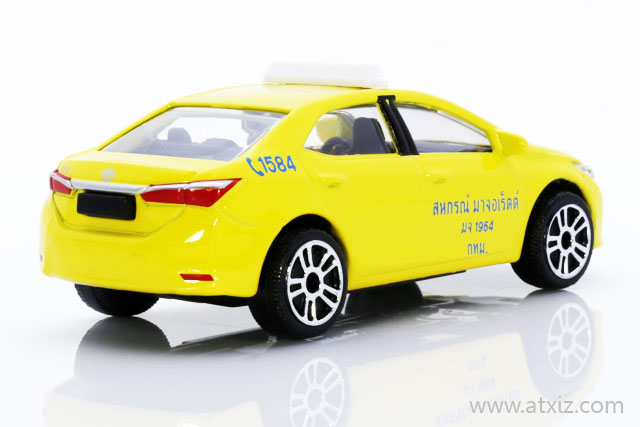 The yellow bumper has red taillights, white trim, a brown stripe on the bonnet and a Toyota logo. The rear window is clear plastic.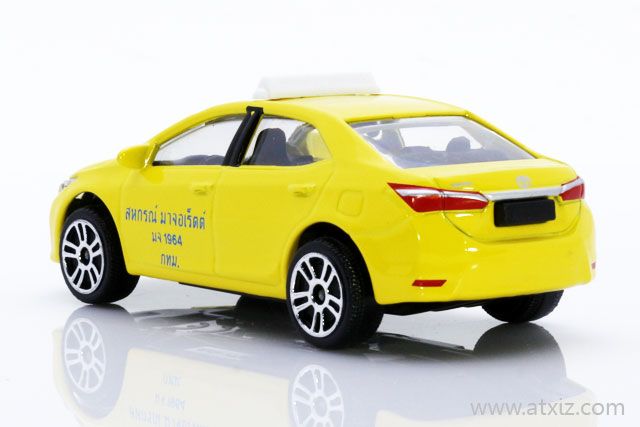 The window glass on the side of the car is clear plastic. Black car door pillar Can see the interior of the black car.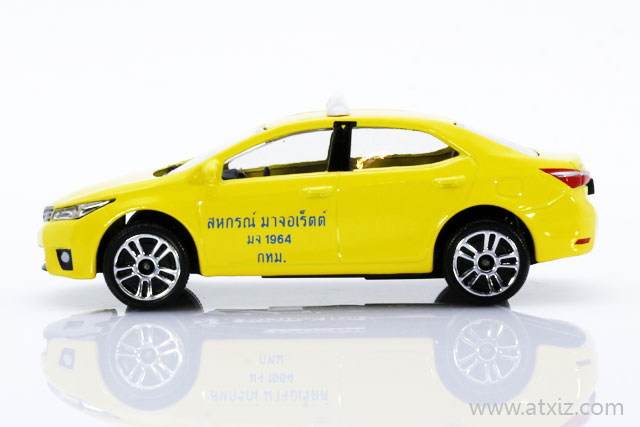 Driver's side door With Thai blue letters "สหกรณ์ มาจอเร็ตต์ มจ 1964 กทม."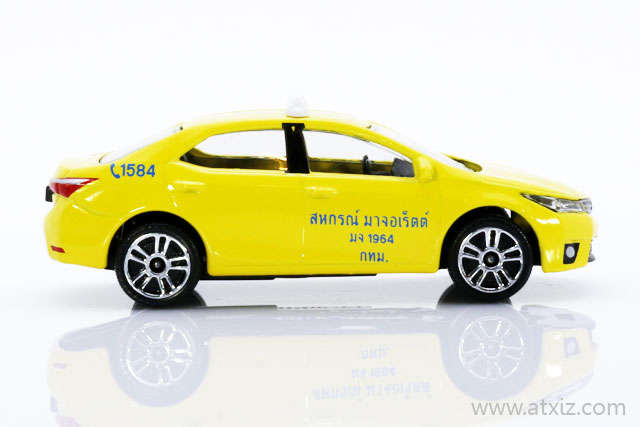 Passenger side door With Thai blue letters "สหกรณ์ มาจอเร็ตต์ มจ 1964 กทม." Car trunk With phone And express number 1584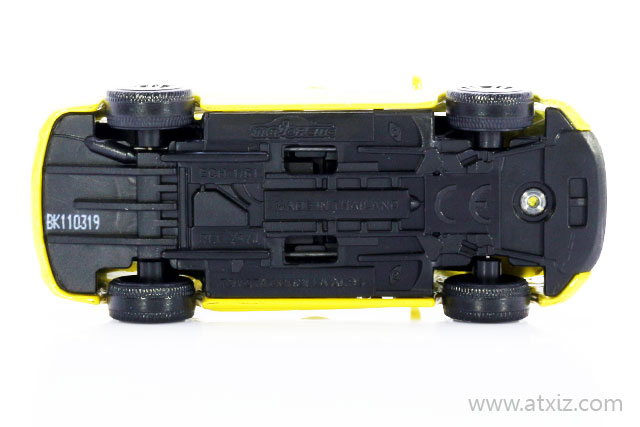 The floor of the car is made of black plastic with the number Lot. BK110319 refers to the production on March 11, 2019.
Various details Can be seen in the table below.