Majorette Blue Thai taxi car diecast 
Toyota Altis car model can be considered a beautiful car model. For collectors, there are many types to collect, especially Majorette has produced in the form of Thai Taxi, which has 11 types, considered as a model car that can be easily collected to complete. When it was first released.
Let's see the Toyota Altis in Thai Taxi series. This car is a blue taxi. Very realistic.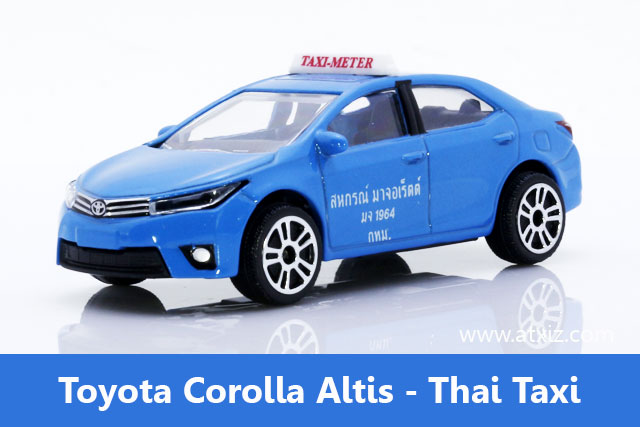 Currently, Majorette's car model has been well developed. Every car produced has good details. And the asymmetrical beauty is like a real car. Even though it is small, the length of the car is only 3 inches, which can guarantee that this taxi must be pretty, pleasing, pleasing to many people.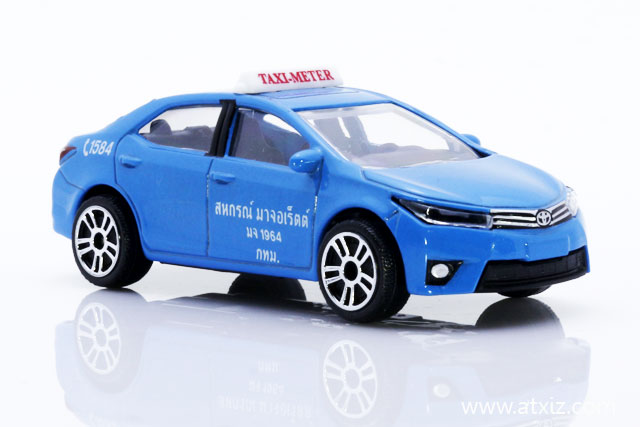 This car is all blue. The front of the car has the Toyota logo in the center of the front grille. The front bumper has white fog lights. The headlight is made of clear plastic. The windshield is made of clear plastic as well. On the roof is a white lamp with the letters TAXI-METER.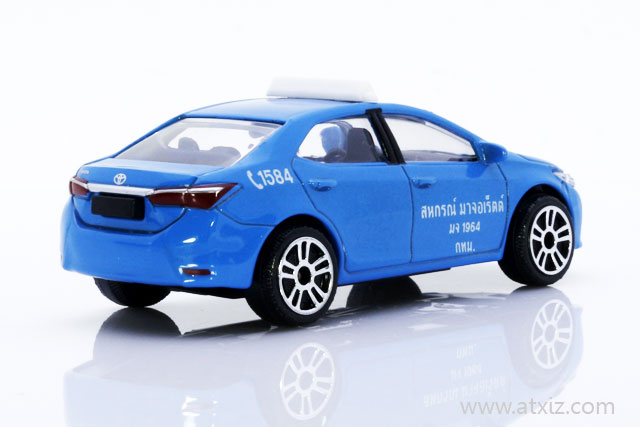 The back of the car has a blue bumper. Which is the same color as the car body The back light is dark red with a white stripe. The car hood has a Toyota logo. The rear glass is clear plastic.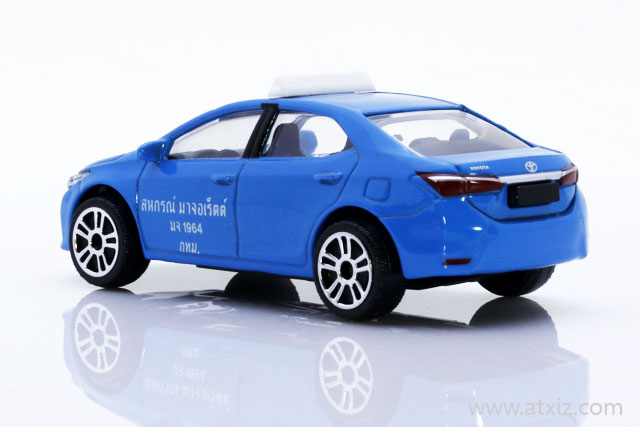 The side of the front door of the car has Thai letters in white. สหกรณ์ มาจอเร็ตต์ มจ 1964 กทม.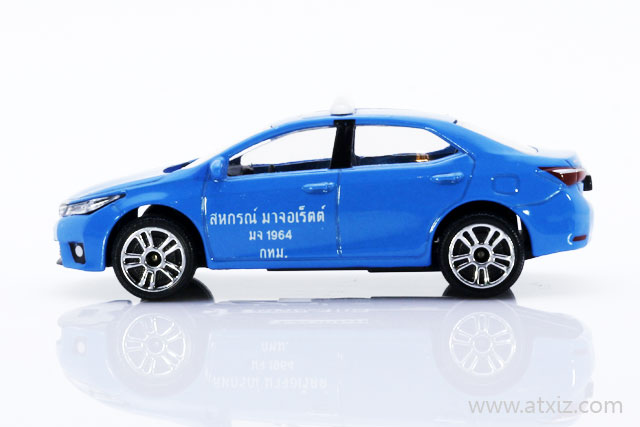 Beside the car, we can see the details and the real beauty of this blue taxi very well.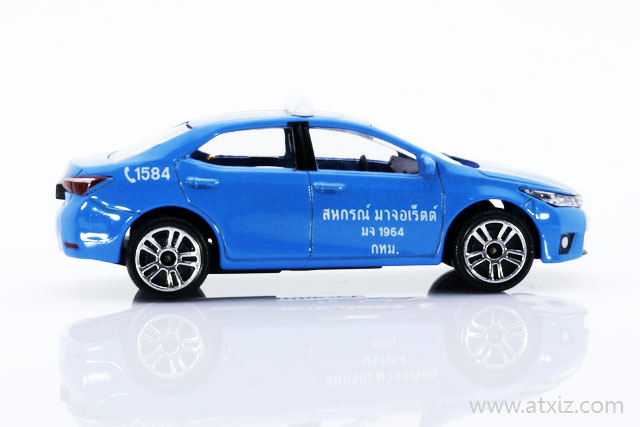 We can see the pillars of the car doors made of black in contrast to the blue of the car. Side of the trunk There is a white hotline telephone number 1584. The wheels are glossy shiny silver maxi. The tires are made of black plastic. Not made of rubber tyre.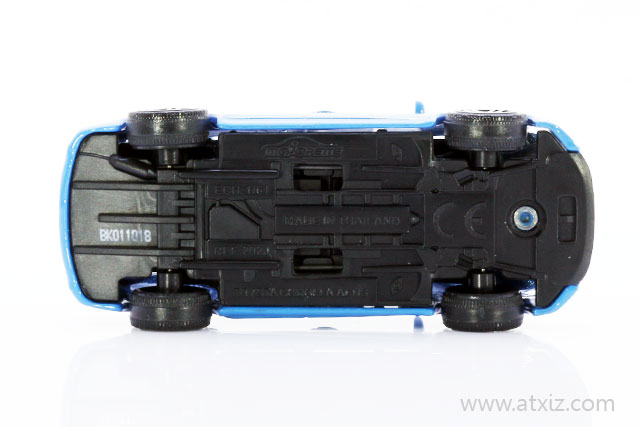 The floor of the car is made of black plastic with the Majorette logo and Made in Thailand, Lot.BK011018 is the production date 1 October 2018.