Glow in the dark Subaru WRX STI - Limited Edition 
Majorette car diecast is still fun for the children and many adults like me. By releasing the Limited Edition car "Glow in the dark", For this car belonging to the Subaru WRX STI specially made with wheels and floor glowing in the dark. Let's see it.
The fun and specialty of this Subaru WRX STI is when we turn off the lights. The wheels and the floor of the car will be light. Due to the plastic that is mixed with a glowing object.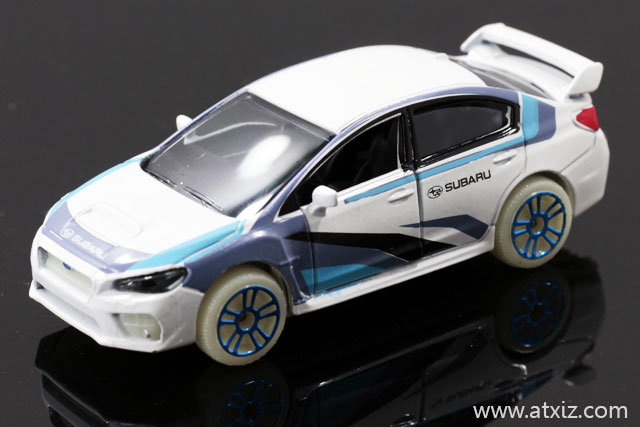 Subaru WRX STI has been reduced to 1/58 scale until the car is smaller until the length is only 3 inches. The color of the car is designed in white and a light blue pattern Contrasting with the dark black pattern.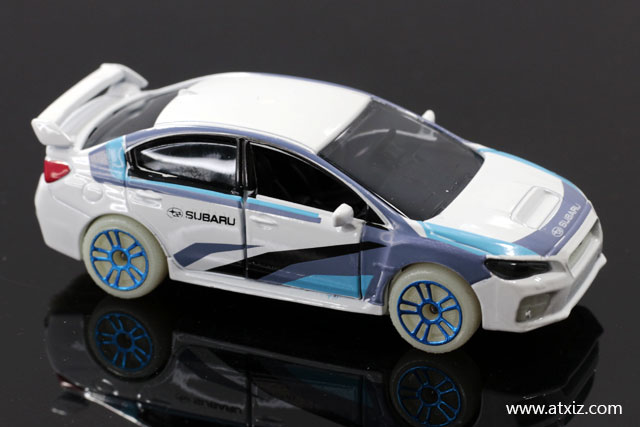 The front of the car has a SUBARU logo, intense black headlights The side of the car is the same on the back door with the SUBARU logo. I guarantee that this car must be beautiful and pleasing to many people.Do not need car insurance.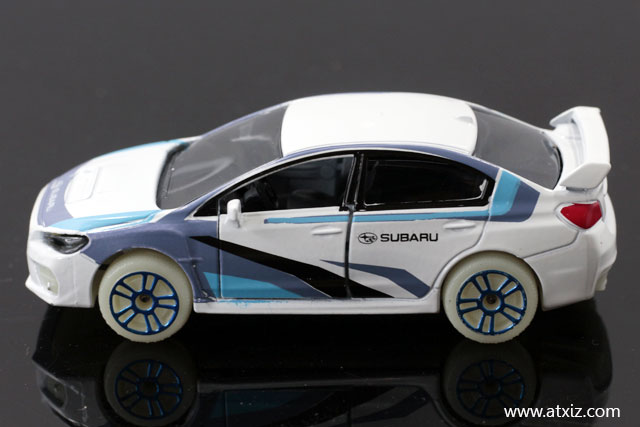 Black windshield and rear car Glass, front door no The rear has a white spoiler in harmony with the red tail light.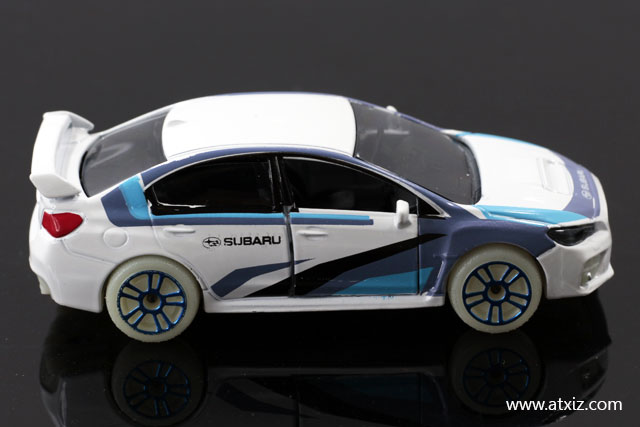 The wheels are made of shiny shiny blue alloys, D5SWCB. The wheels are special. Made with phosphoric plastic If the lights are turned off or in the dark, they will glow.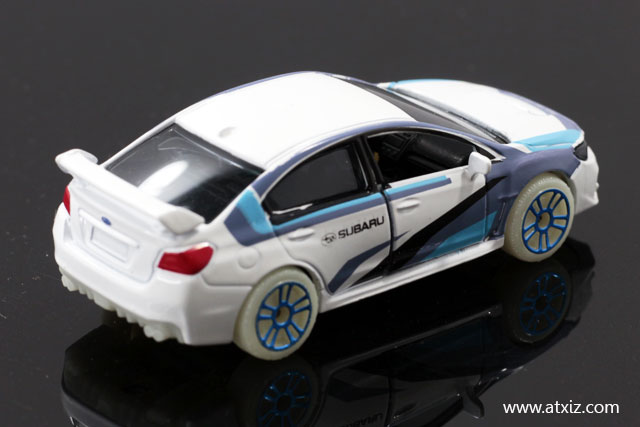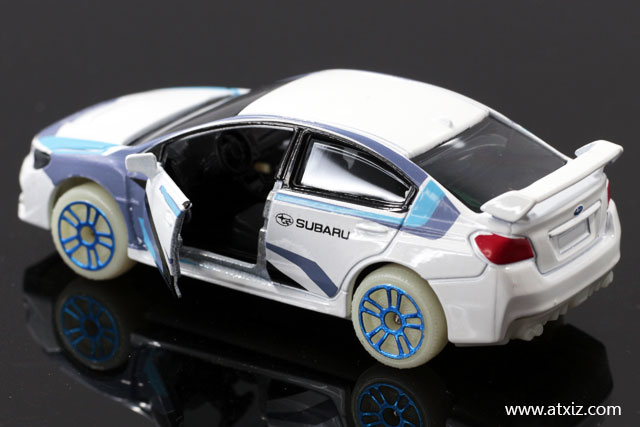 The front door can be opened. Makes us see the inside of the car.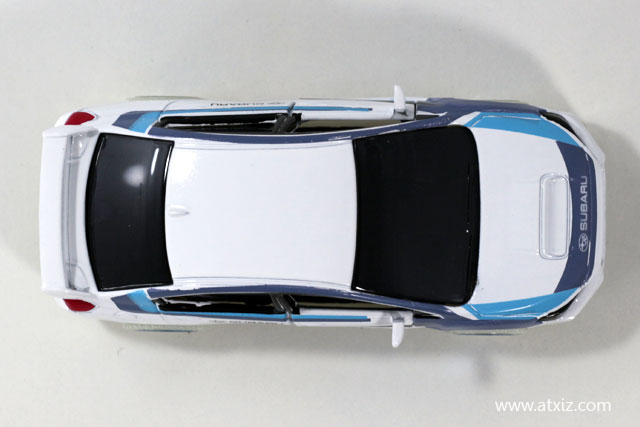 The top is smooth, beautiful, clean with a roof and white body. Contrast with the windshield and the back of the car which is black.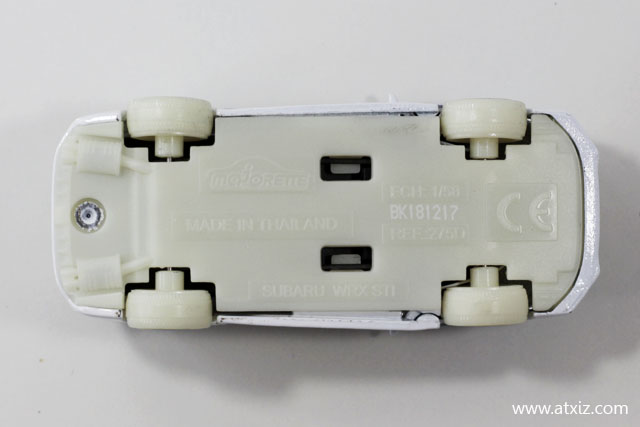 The floor of the car is made of fluorescent plastic. When it is dark, it will glow. The floor of the car has the Majorette logo made in Thailand.Made in Thailand.Special scale ECH: 1/58, reference number REF: 275D and the model number of the car SUBARU WRX STI has another important mark that is the group BK181217 that is Lot. Date, month, year of manufacture is 18 months, 12 years, 2017.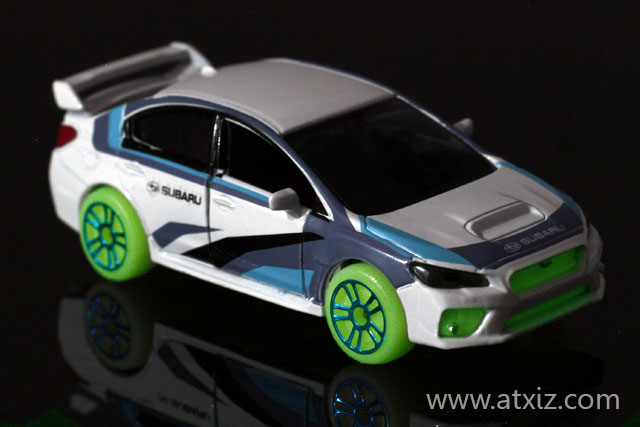 The final picture when I turn the light down to dark. The car will have the light coming out of the position, which is seen as the 4 wheels, grille and fog lights look very beautiful, right? Before turning off the lights, I will use the flashlight to the ground and wheels of the car first so that Phosphor has stored light in fluorescent plastic parts. After that, turn off the lights. The car will glow beautifully.
Hope that many people will play it happily and have fun with a Majorette model car.