Majorette Thai Taxi, green Altis
Today we come to see the green taxi. Of Thailand.The company Majestic, a manufacturer of model cars from France. But has production bases in Thailand and sells die-cast model cars around the world.The Toyota Altis is another model that has been made into a 3 inch compact car model only.We come to see the various details better.
Toyota Altis model steel cars in Thai taxi series will be prepared in a total of 11 shades together. Divided into four single, 6 types of shades and 5 types of two-tone shades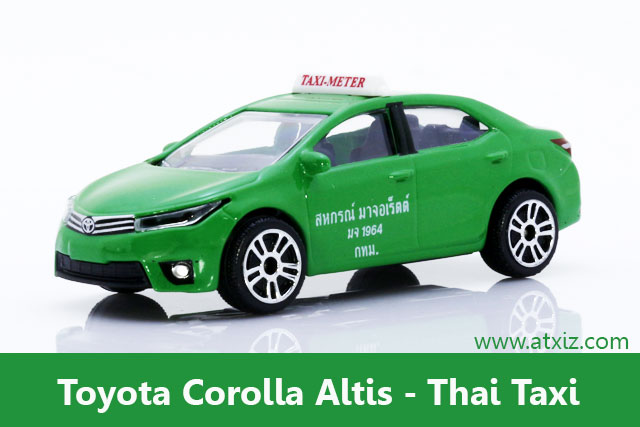 This car is a Toyota Corolla Altis in the Thai Taxi series. It is in a single color taxi set. This car is pure green. Majorette has reduced the car to only 3 inches.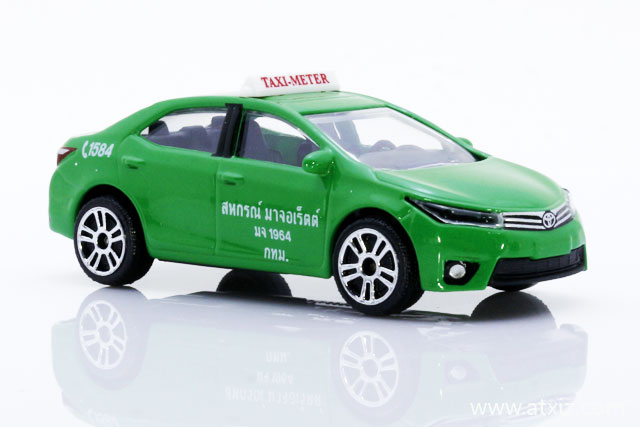 In the front of the car, we can see the Toyota logo in front of the grille clearly. There is a fog light on the front bumper. The headlights are made of clear plastic. The windshield is made of clear plastic as well. On the roof of the car is a white lamp with the red TAXI-METER letter.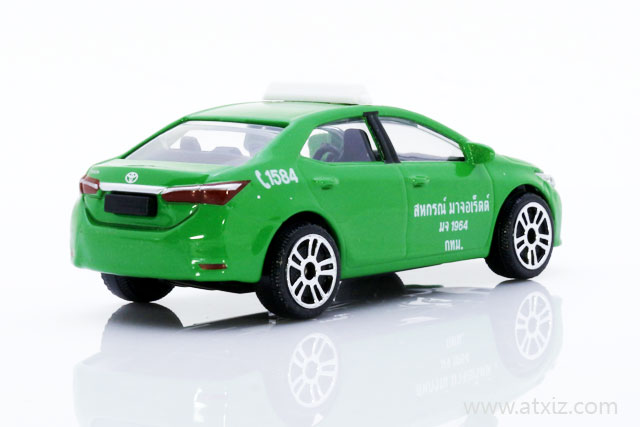 The rear of the car reveals a red taillight with a silver stripe. The trunk lid opening position is silver, with the Toyota logo in the center. The rear window is made of clear plastic.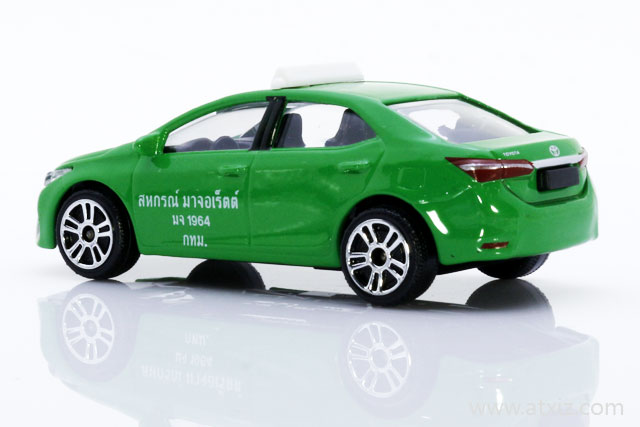 The side of the car at the front door With Thai characters "สหกรณ์ มาจอเร็ตต์ มจ 1964 กทม."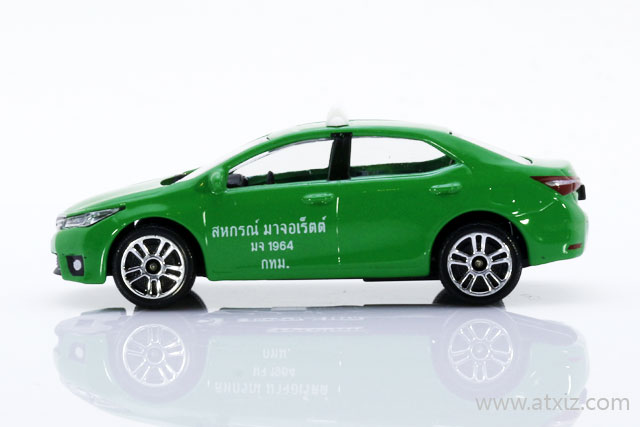 The car window glass is made of clear plastic. Like real glass For the wheels are glossy silver The rubber wheel is made of black plastic.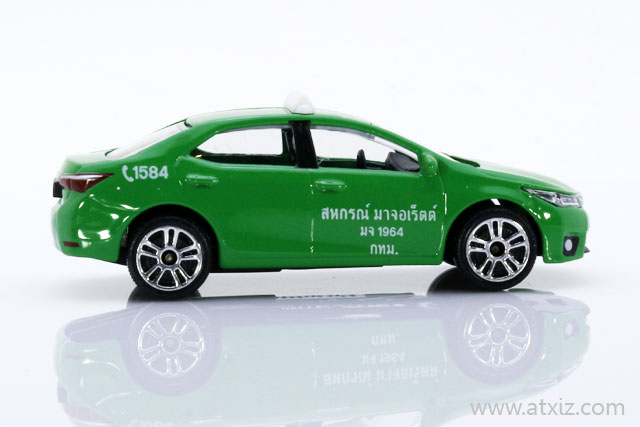 Right side The door will have the Thai alphabet "Cooperated with Marjoret, 1964, Bangkok." The trunk of the car has the hotline number 1584.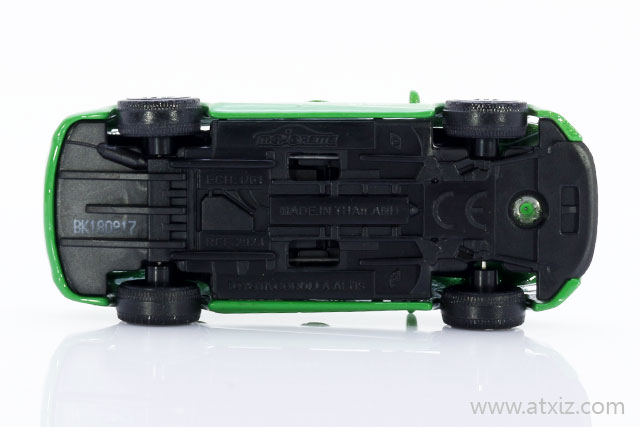 The floor of the car is made of black plastic with the Majorette logo and with the number Lot.BK180817, which was produced on the 18th of August 2017.
For various details Can be seen in the table below