Popular car models for February 2020 Toyota Celica!
Beginning in February 2020, Majorette has produced a small French car model. Has created a vigorous marketing trend in Thailand by introducing car models "Toyota Celica" vintage yellow series that Used to package, sell to foreign countries But today, the "Celica" metal car is available to Thai collectors to surprise in Majorette wheels!
At the beginning of February 2020, many collectors met with the new Majorette wheel. BK021219 Surprise everyone to cry. Wow! "Toyota Celica" is in wheels released in 7-11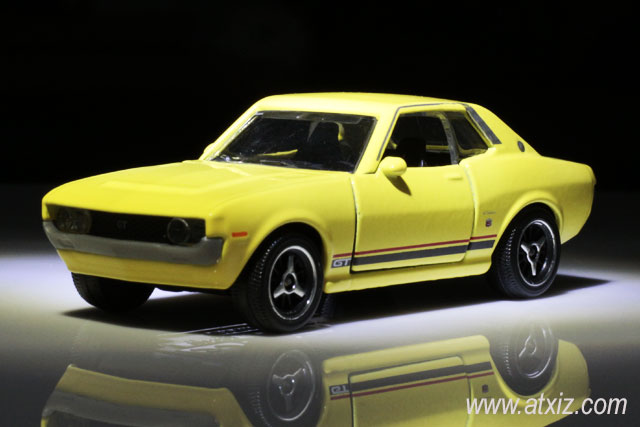 Because the car model "Toyota Celica" (nicknamed Thai as "Salika") has never been released in Thailand. If any Thai collectors want to have it, they have to buy from abroad or travel to buy abroad. Which will be packed in a single package.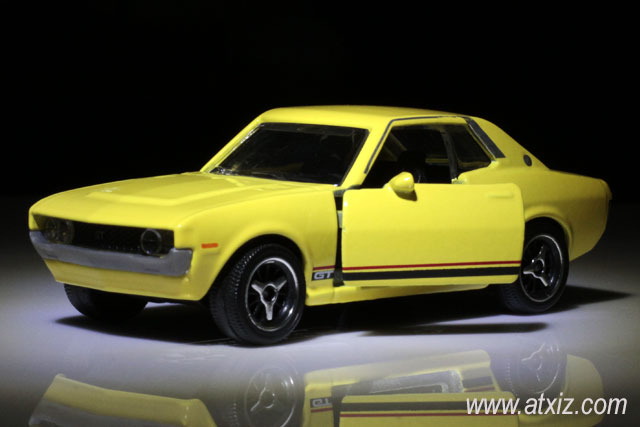 To this day, the "Toyota Celica GT Coupe" model has been distributed in Thailand for Thai collectors to appreciate. But it's not easy to walk into the shop and pick up and pay easily.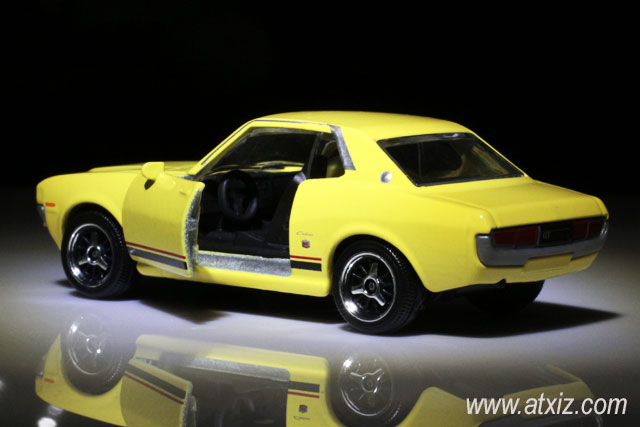 This car model will be packed in black wheels. Without anyone seeing what the car is inside Must use force to squeeze and shine through a small hole Which may have seen only a few details But for real collectors, just see the faint color Can instantly be confident what the car is inside the wheel.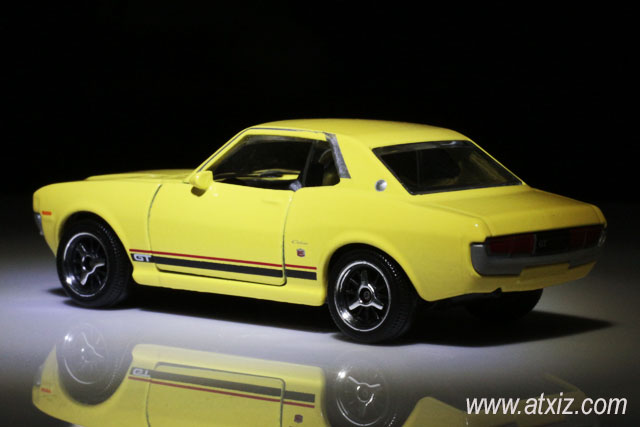 For myself, I tried to do like other collectors. But never once effective Therefore have to ask to buy from him at a price slightly higher than the sale With friends Collectors who are fond and have the ability to search a lot. Sold divided according to the satisfaction of both the buyer and the trader.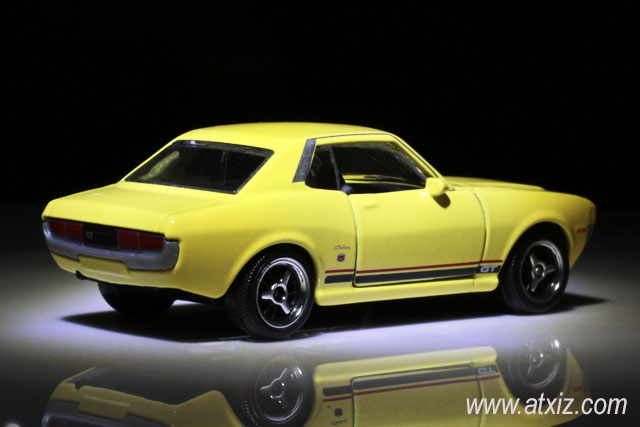 Let's talk about the model of this Toyota Celica GT Coupe. It was a 1970s vintage car, a samurai 2-door sports car from the land of the rising sun. Japan.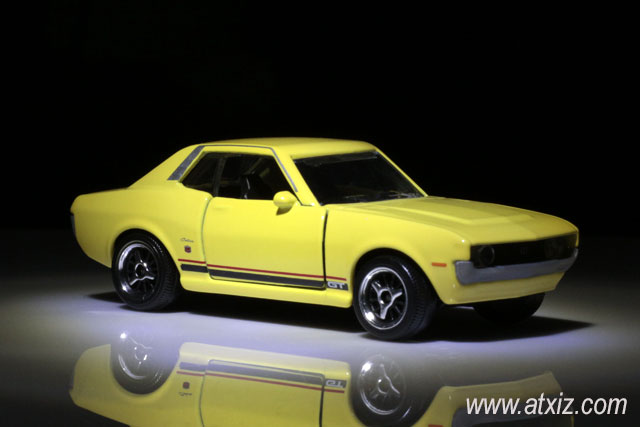 The Majorette manufacturer has reproduced the details of this car to be very realistic. Whether the shape and proportion of the car Colors that give a vintage feel in the 70s.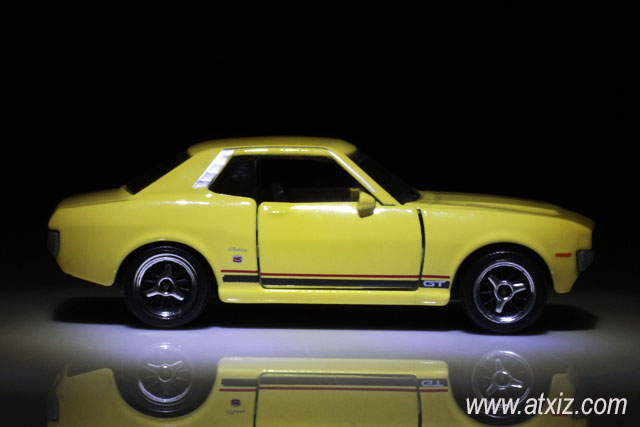 Even alloy wheels are designed seamlessly. The expected color stripe on the side of the door makes this car look 70s racing as well.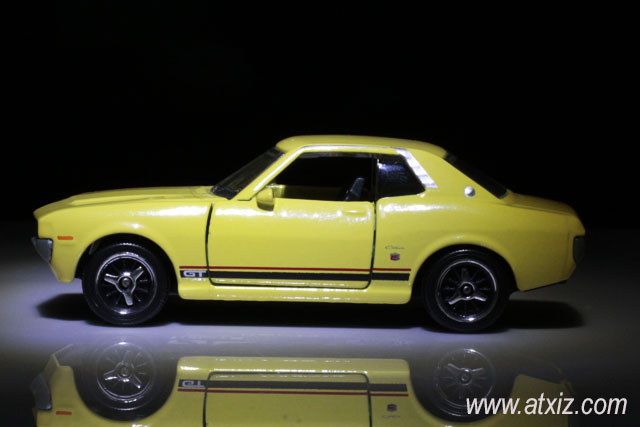 The details are well conveyed. Even the fuel tank lid that has to be refilled on the side Clear orange front light Bronze glass window sill.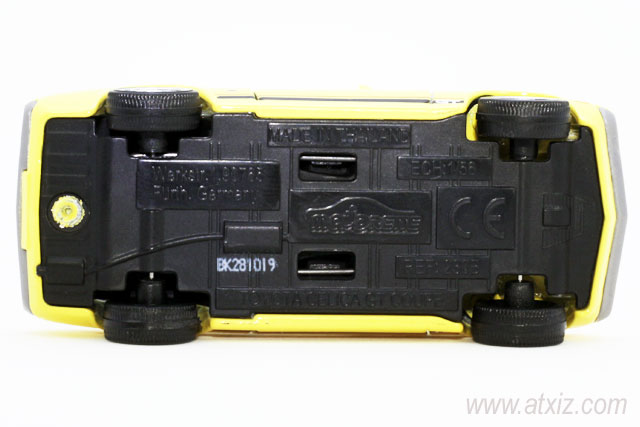 The floor of the car is made of black plastic with the number Lot BK281019 that was manufactured on October 28, 2019 in Thailand.
In conclusion
Toyota Celica GT Cope models are packed in black Majorette wheels since the code BK021219. This wheel does not have a specific car model. "Toyota Celica" only. It also has other cars. Have a great time and have fun finding "Celica".