Majorette car diecast Mini Cooper WRC-43
This Mini Cooper WRC model number 43 is a bright blue color. Enthusiasts and collectors probably would not miss it in the personal showcase for sure. With the beauty of colors and racing motifs that stand out like this. Certainly not able to be picked up for collection.
Mini cars are very famous in England. It has appeared in many movies and is well-known in the automobile industry. For Majorette, this mini Cooper WRC is reduced to 1/57 of the size. Many collectors love it because it's about 3 inches small. Can store easily Not waste space.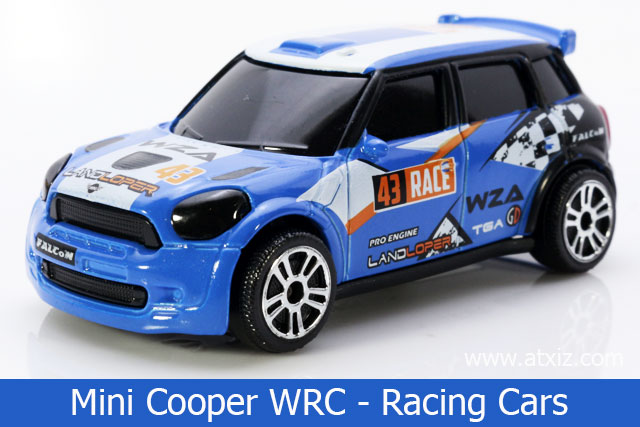 The car is made of bright blue color. Cut with a windshield and black car window glass. The headlight was also black. The front grille was made of black. Is a beautiful contrast color.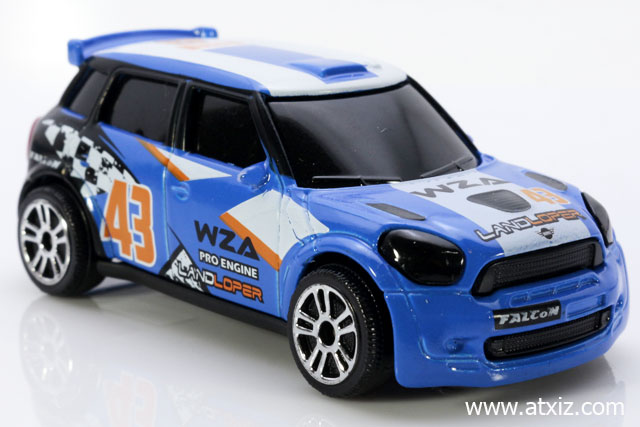 Do not need car insurance.
The bonnet has a clearly marked MINI logo. There is a white stripe across the blue floor to the car harmoniously. There is the number 43 orange on the car bonnet as well. With the letters WZA and LANDLOPER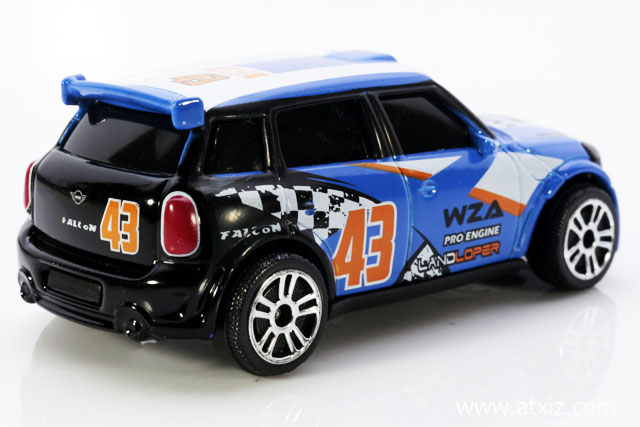 The back of the car is black. Both the rear bumper and the back door cover have the MINI logo and the number 43, red tail lights. The side of the black rear wheel arch, checkerboard racing flag number 43 in orange. The back door. The front door has a beautiful WZA PRO ENGINE LANDLOPER.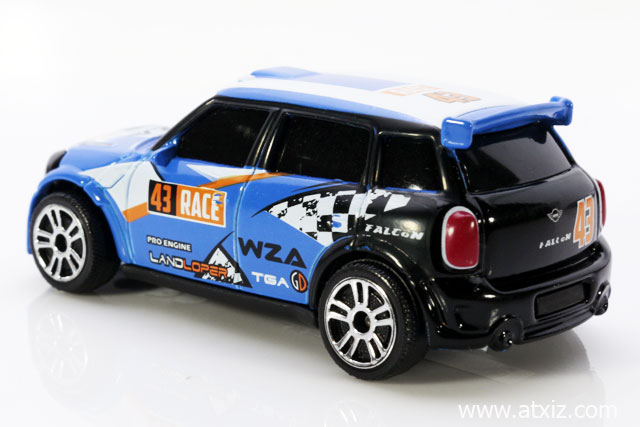 On the other side, the front door is number 43 RACE. It is a beautiful, very interesting car.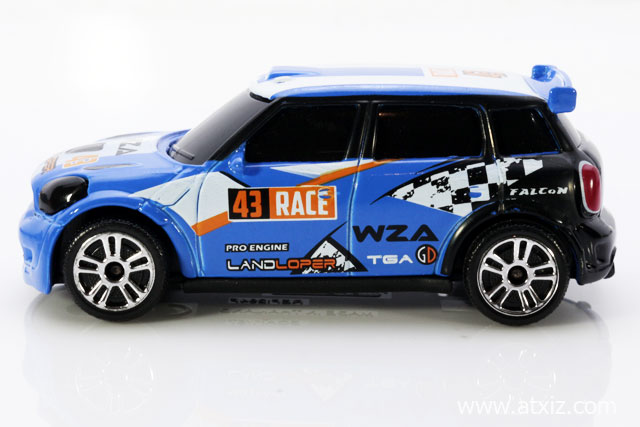 With the look and feel of a car that is already beautiful as a capital When making racing colors and patterns, adding to the car's beauty a lot.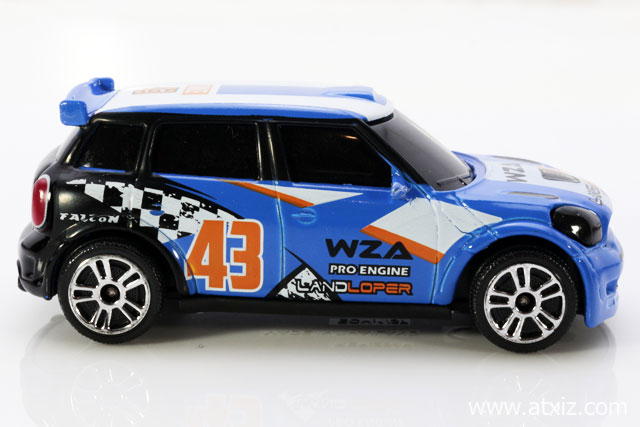 As for the wheels, it is a shiny silver alloy Rubber wheels made of black plastic. Not using real rubber.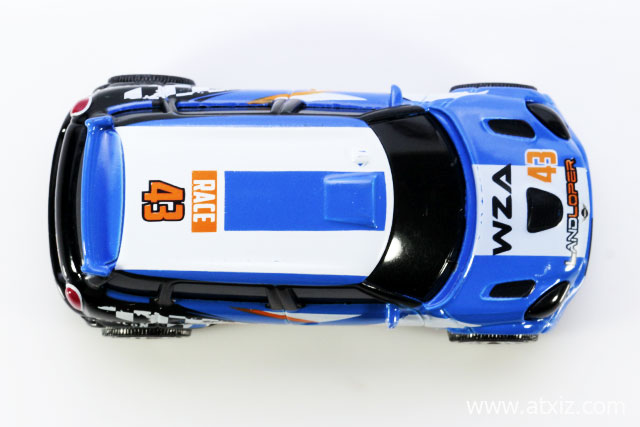 The top of the MINI car's roof is number 43 RACE and the white stripe is contrasted with the blue color.
The car floor is made of black plastic with the Majorette logo. Production number 294F. Made in Thailand. Size ECH: 1/57. Lot number is BK280915. Production on September 28, 2015. It is considered a beautiful old car, rare.