Majorette Toyota HiAce
The Toyota HiAce van is a popular car for Thai people. We often see it on the streets on a regular basis. And many people may be living with the Toyota HiAce van like this every day. That's when Majorette produced the HiAce van, so there are a lot of people who like to collect.
With the car having very beautiful and realistic details It is suitable for collection and admiration. For those who love the HiAce van, it is not wrong that people who love the van will have many model vans. In the room And some people who collect it may have a relationship with a van, such as a van driving career, which may make him happy when seeing a small model van in the bedroom.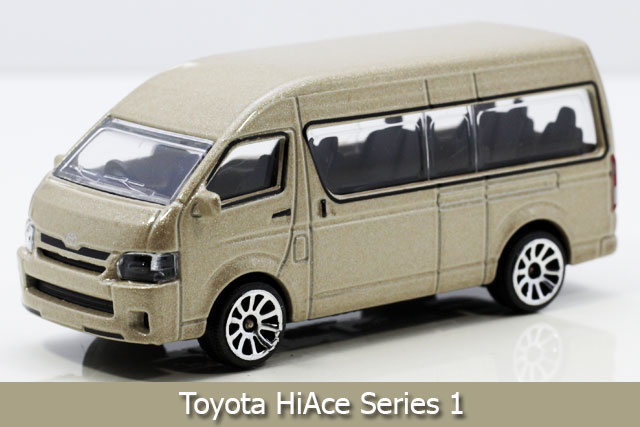 Do not need car insurance.
This car is guaranteed to be pretty, definitely beautiful. Let's see the details of this HiAce van. It is a Toyota HiAce Series 1 van from Majorette, a manufacturer of model steel cars from France. But the production base is now in Thailand.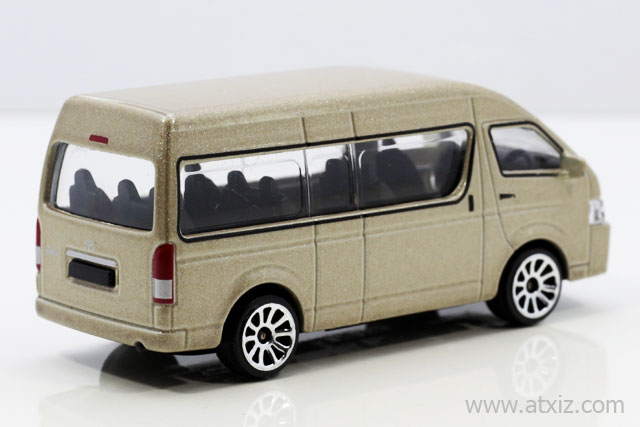 This van comes in brown, "Metal flake Champagne" which is a beautiful color that suits the van very much.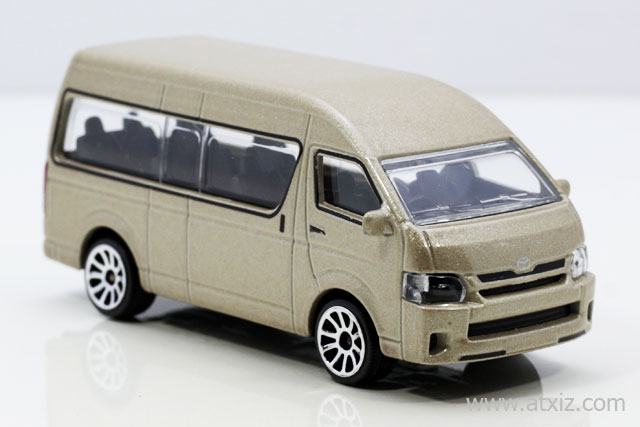 The front of the car has a white Toyota logo. 2 headlights are clear plastic lamps. Real beautiful.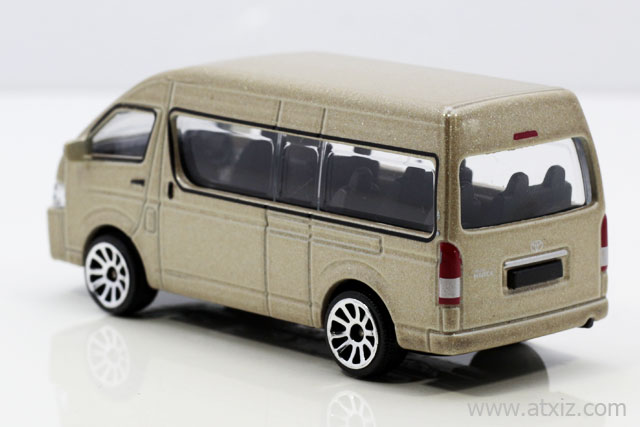 The back of the car has a white Toyota logo on the back of the car. With red tail lights and white turning lights Can see the rear exhaust as well The back glass is clear plastic. Like real glass.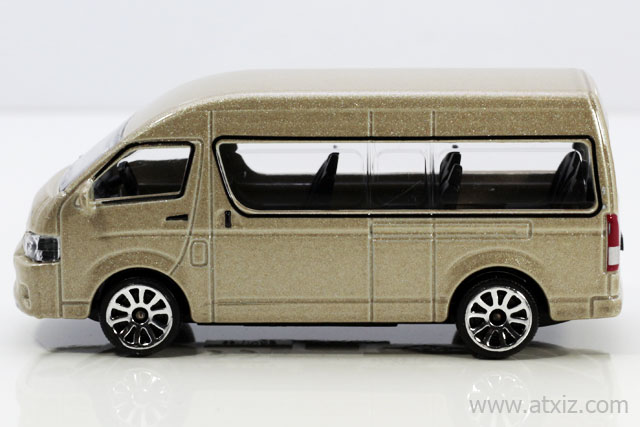 Looking from the side of the car, beautiful, realistic and the color looks dignified. The glass of the car door and side window is clear plastic. Can see the inside beautifully.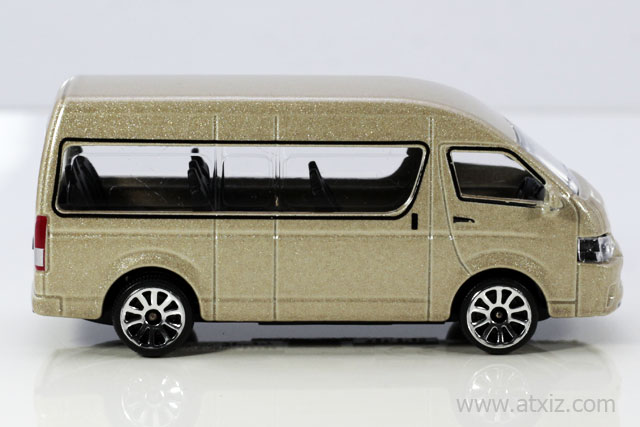 The wheels are in shiny silver-tone MAX. The rubber wheel is made of black plastic. Not a real rubber wheel.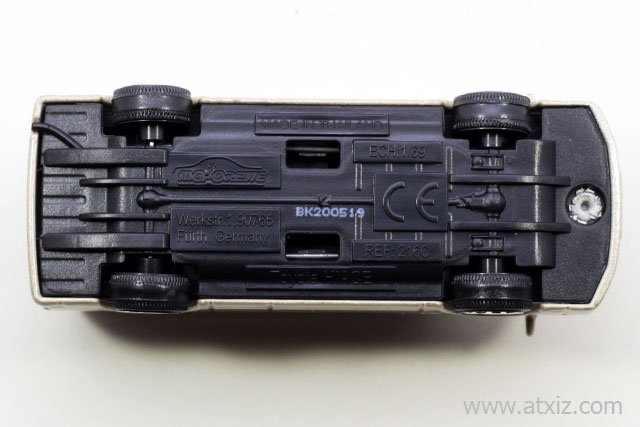 The floor below the car It is black plastic with Majorette logo and production reference number REF: 216C. Size of the ECH scale: 1/69 only. Made in Thailand. Made in Thailand followed by the name of Toyota HiAce.
Anyone who likes to collect vans I think it is a model steel car that definitely won't disappoint. Because there are many different kinds Each model, each model produced by Majorette is very beautiful to collect.