Majorette Pickup Toyota Hilux Japan Police
Come see other Toyota Pickup models. Right now I only have 3 cars. Everything has gone. Now finding new ones is very rare.
For the Toyota Hilux Vigo is considered a pickup model in Thailand, we collect very much. Regardless of what reason, we are now unable to easily buy it for sure.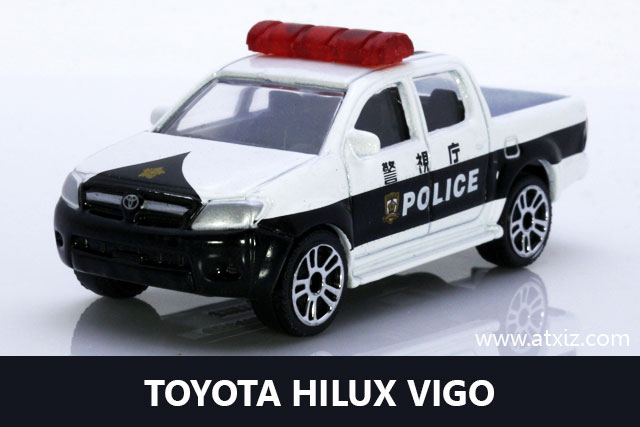 This Toyota Hilux pickup truck model is a Japanese police car. Probably the last model to be produced in the Toyota Hilux series, after which it was discontinued.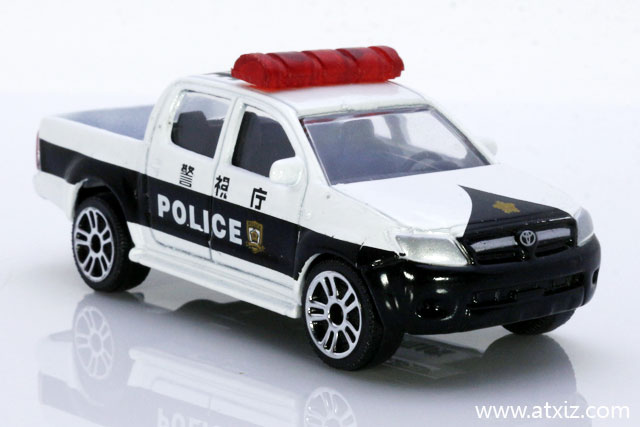 This truck has a black front bumper. And the black grille with the Toyota logo on the grille And has a bronze band on the front The front lights are painted in silver bronze. The car bonnet is white. There is a black stripe as in the picture. And has a golden Japanese Police Department badge on the bonnet The car glass is made of clear plastic. Above the car roof is a red siren light.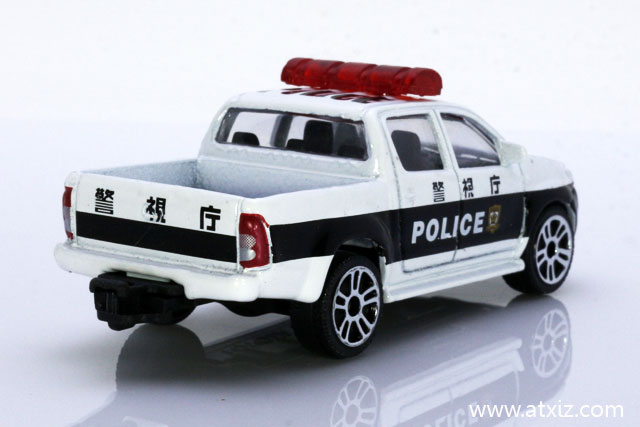 The back of the car has a set of peripherals. And with the white bumper, the truck's lid has a black stripe And with Japanese characters The rear window of the car is clear plastic.
The side of the car has a black stripe expected from the front to the back. There is a Japanese Police Department badge and there is a POLICE letter in the black stripe on the white car door floor and there is a black Japanese letter.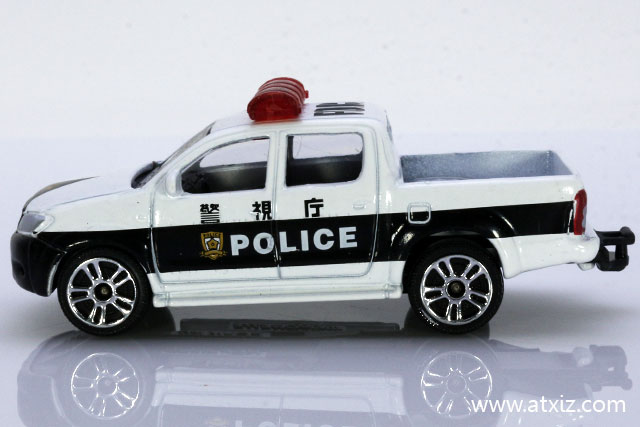 The wheels are of beautiful shiny silver-tone MAX. For wheels made of black plastic Not real rubber.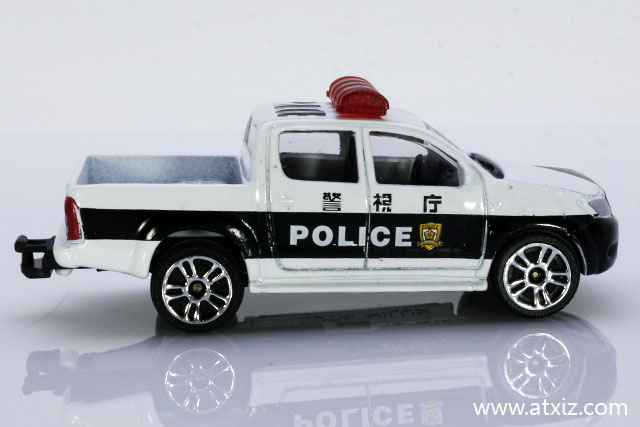 For various details The Majorette manufacturer has produced it beautifully and realistically, about 3 inches in size.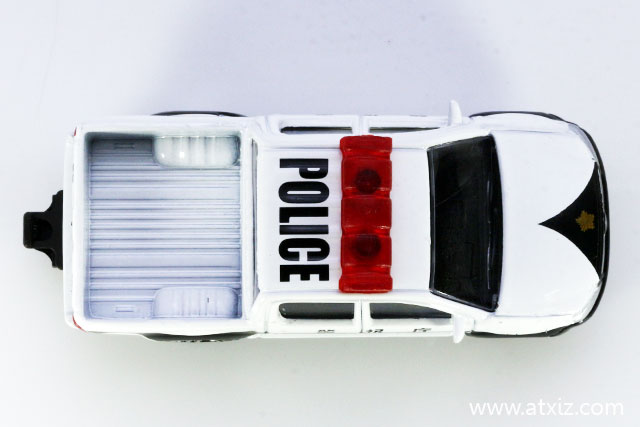 On the roof there is a large black POLICE letter and a red siren light.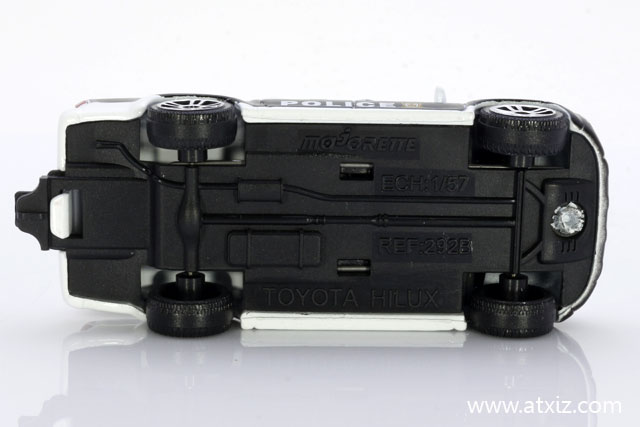 The floor of the car is made of black plastic with the Majorette logo on the top. The next line indicates the size of the ECH scale: 1/57 only. The next line is the production reference number. REF: 292B. The last line is the model of the car. Identified as a Vigo model and in production at that time there was no mark number. Production lot as well There is no letter indicating the production location. But we know very well that it is made in Thailand. Made in Thailand