Majorette Toyota Hilux Vigo Brannvesen
The car model that has been popular for a long time is legendary and is in great demand for collectors, the Toyota Hilux Vigo. All models of the Vigo car model are rare because Majorette has stopped producing this car model. Therefore, the Vigo car is in good condition. Is therefore a car that pickup truck collectors want.
This model of Toyota Hilux Vigo is S.O.S Cars or Emergency vehicle of Norway. We come to see the details and beauty of this car to stimulate the glands of collectors first.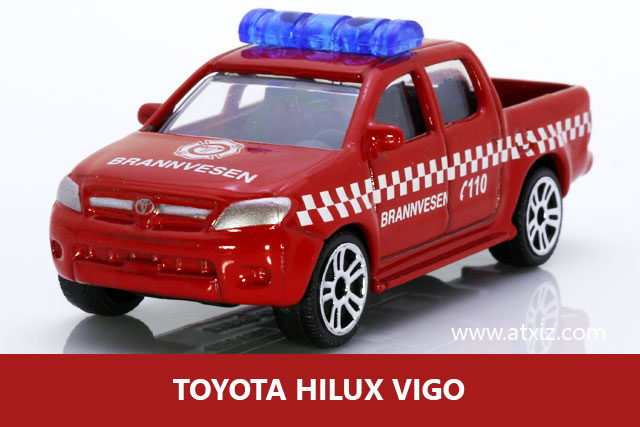 The Toyota Hilux Vigo model is considered to be one of the most popular cars in the Majorette car model. Because this car is S.O.S.Cars, it comes in full red.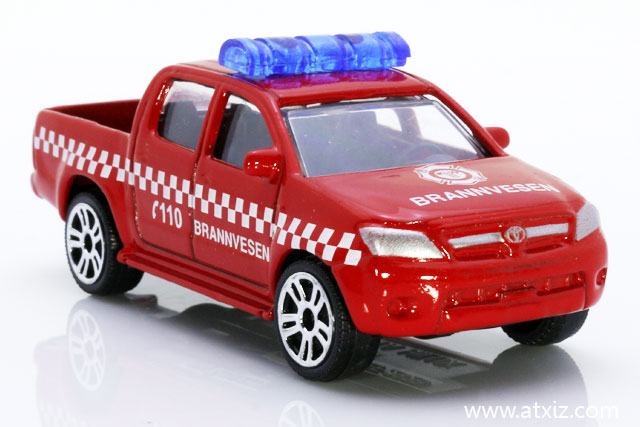 The front of the car has a Toyota logo on the front of the car grille clearly and has a silver bronze stripe. Bronze front light The windshield is made of clear plastic. On the roof of the car is a blue siren light.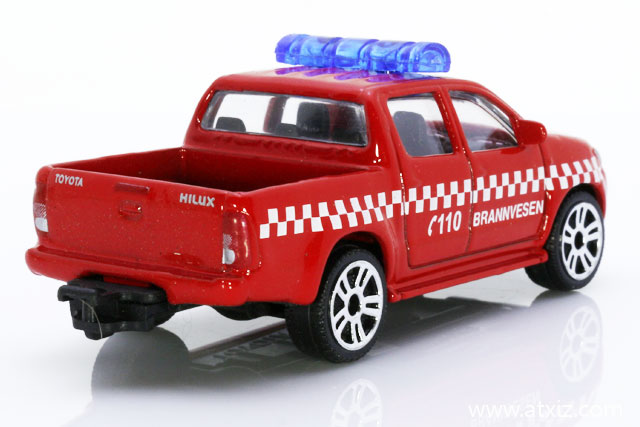 The rear of the car has a black towing set The rear light is red and has a silver bronze stripe with the letters TOYOTA and HILUX silver bronze.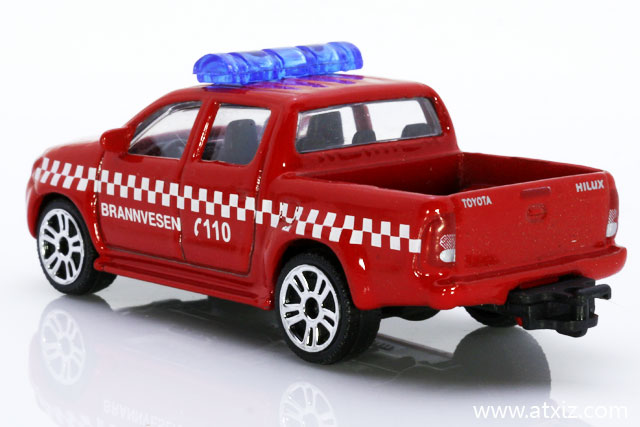 Both sides of the car will have a white stripe in chess. From the front of the car to the back of the car there is white letters. BRANNVESEN 110 is the hotline number.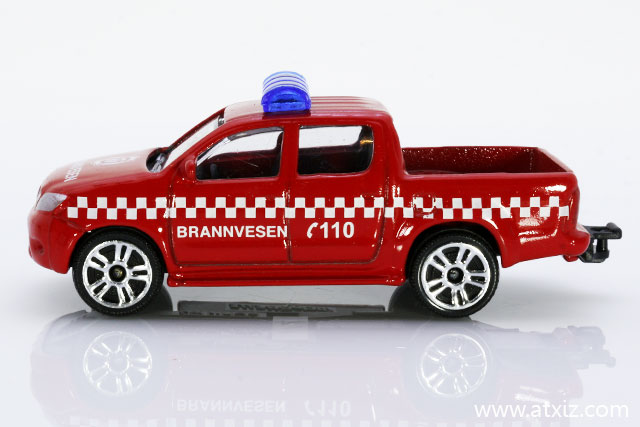 The car window glass is clear and beautiful plastic to give the car a real glass feel.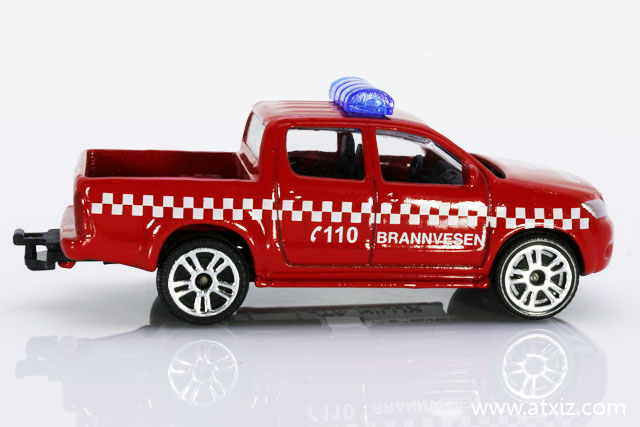 The wheels are glossy silver spokes for the wheels made of black plastic. Not a real rubber wheel.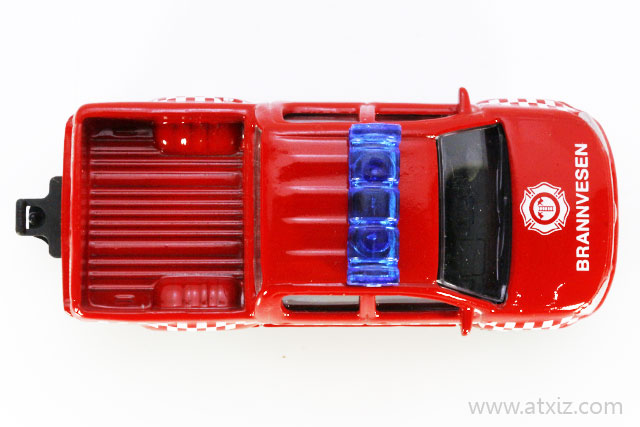 From the top view, we can see the detailed pattern of the tailgate. And the blue siren light At the bonnet area With the logo of the fire department and the BRANNVESEN.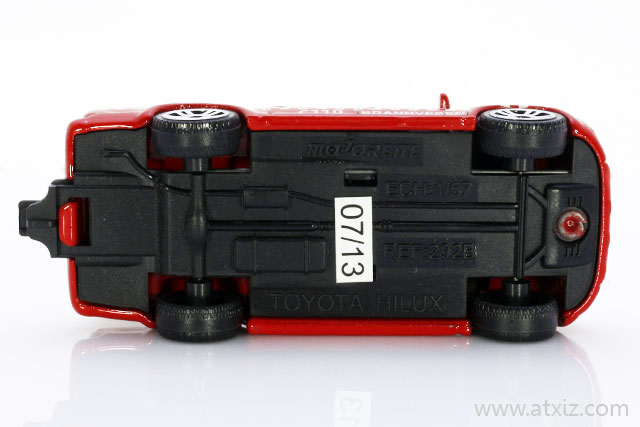 The floor of the car is made of black plastic with the Majorette logo on the top indicating the size of the ECH scale: 1/57, production number REF: 292B, and the Toyota HILUX model letter.
A white sticker is attached. 07/13 means production in the month of 7 of 2013.
The TOYOTA HILUX VIGO model is considered a beautiful pick up truck in the past. Currently very rare and played for only collectors. As it has been discontinued, making it a valuable vehicle for accumulation. If you don't have one, you can find it and collect it.