Majorette Mitsubishi Outlander
Majorette's model metal car is produced in a variety of models to choose from. Even an SUV like the Mitsubishi Outlander is also available. Watching the production of a small car that is only 3 inches in size, it has similar details to the real car. Considered to be a favorite for collectors of metal models very much. Let's take a closer look at the details of this car.
With the car's color made in dark blue, the car looks very real like the real thing. The clear glass around the car allows us to see the gray interior. Both the front and back seat seats The car console looks very high. Although this car will not be able to open the door Or the hood And the trunk of the car We can still see clearly within the details. Guaranteed that this car must be beautiful and pleasing to many people.Do not need car insurance.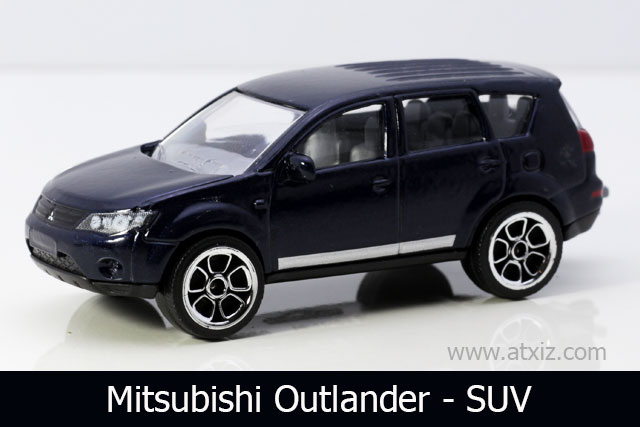 The front of the car has the Misubishi logo on the front grille. The front lights destroyed the details, as well as beautiful lamps with a front bumper with fog lamps.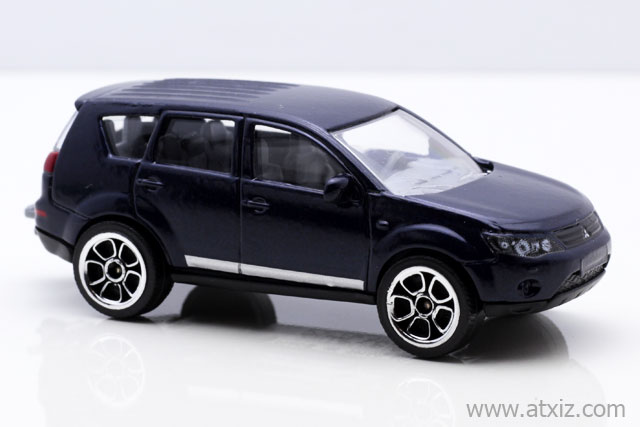 The front and back doors have white strips as expected, making it look more dimensional, and look like a real SUV.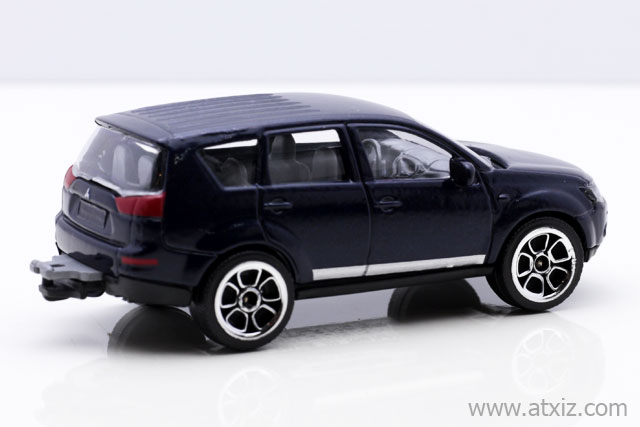 The rear hood has a Mitsubishi logo and large clear glass that can see through. Red tail light There is a rear towing set on the back For traveling far May have to have additional luggage.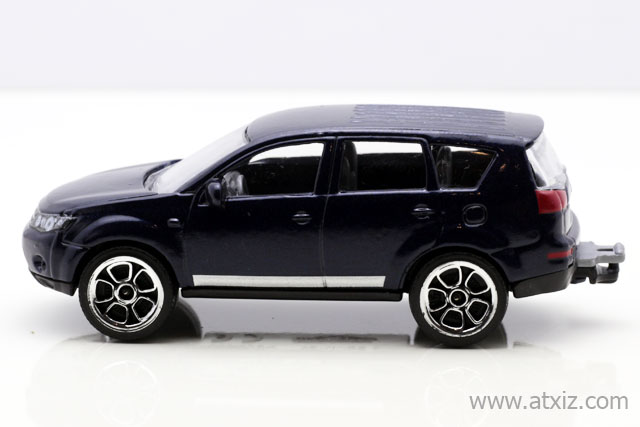 As for the wheels, it is a glossy silver alloy, beautiful like the real thing. But the rubber wheel is made of black plastic Not real rubber Looking at the whole picture, it's very beautiful.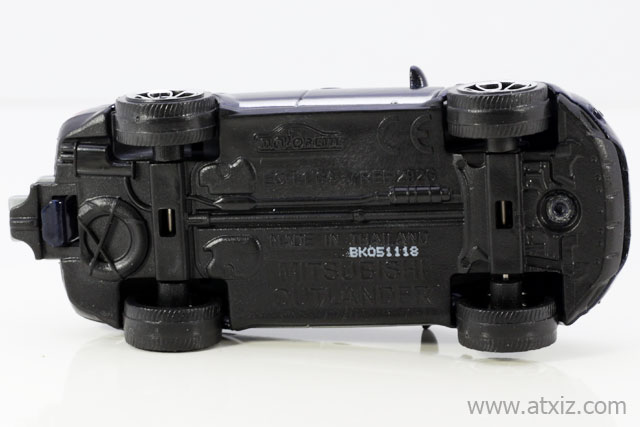 The car floor is made of black plastic with Mark Lot. The production is in white. BK051118 is the production on 5 November 2018, the top has the Majorette logo, followed by the production reference code REF: 292G and the scale specification ECH: 1. / 64 Place of production, Made in Thailand and finally, Mitsubishi Outlander
For this type of model car, it is suitable for taking pictures to play in many places for those who like to take pictures and story. The Mitsubishi Outlander is also suitable for collection to match with the Mitsubishi line or to To children Can have fun playing
We wish you all to enjoy playing the model cars.