Majorette Volkswagen Golf GTI - Neon Orange 
Let's see an model of a casting car of the Majorette  Limited Edition series 2 (Neon Cars) model Volkswagen Golf GTI. This car comes with a reflective orange color. It's a Limited Edition Series-2 car from Majorette. Currently, the Limited Edition has been released for 5 series.
Therefore, this model is a favorite among collectors of the "Limited Edition" line, which is very necessary to have every series of cars. If not missing any cars, the mission can not be completed.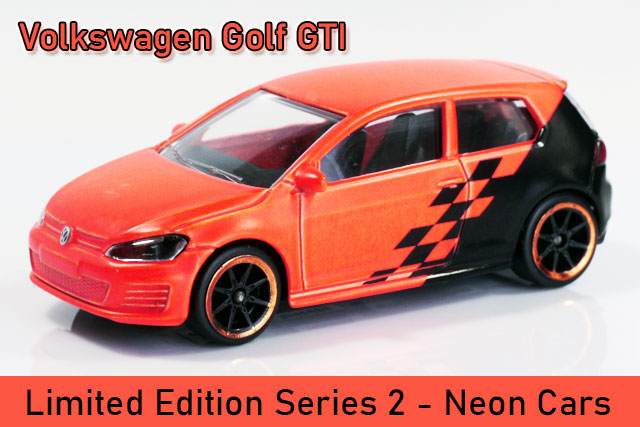 This Volkswagen Golf GTI model is painted in reflective orange according to the "Neon Cars" concept. Therefore, the Limited Edition Series 2 will come with all reflective colors. If anyone has a car casting model for keeping, see if the car you collect has reflective colors or not. If there is, it may be one of the Series 2 Neon Car.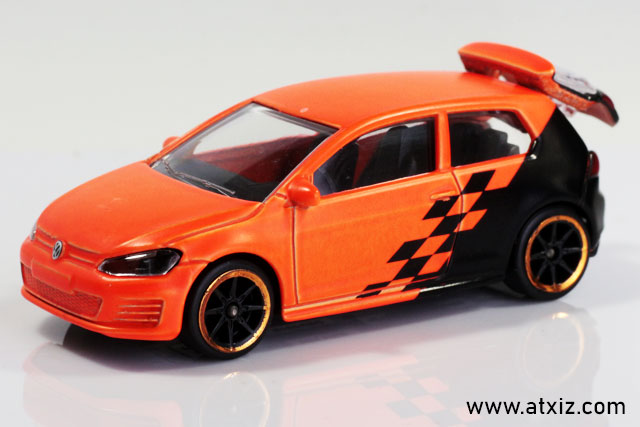 In addition to the orange reflections throughout the car The back is also trimmed with a matte black color. Destroying the chess flag as well Makes the car look beautiful, outstanding, striking from far away The first time I got this car from "Majoretet" did not think that it would be a car that many people are looking for and wanting.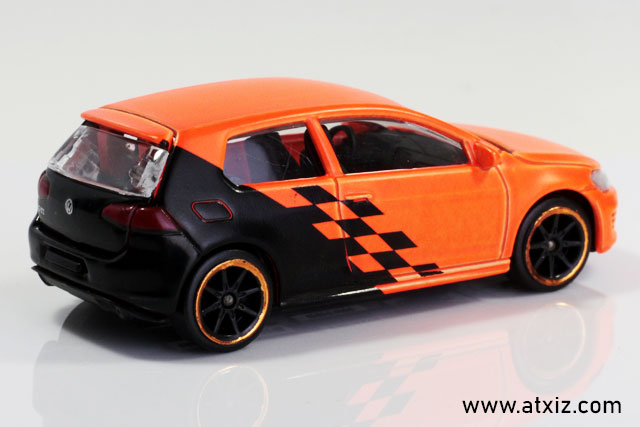 The back is made of matte black and wheels Also made a shiny golden border Cut with black alloy wheels. But the rubber wheel is black plastic. Not using genuine rubber wheels.Do not need car insurance.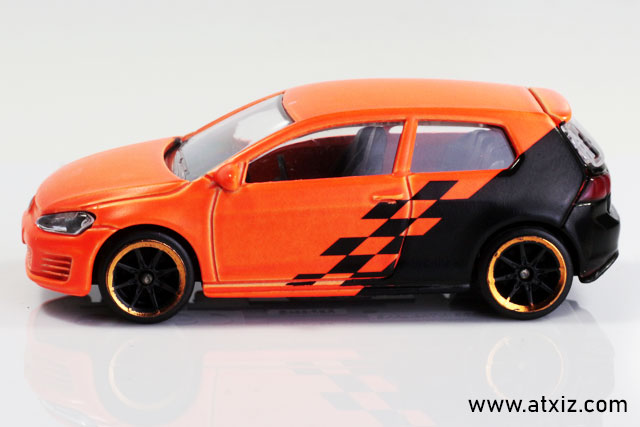 All glass around the car is clear. Can see inside the black car For both front lights are clear glass to give the car a beautiful appearance.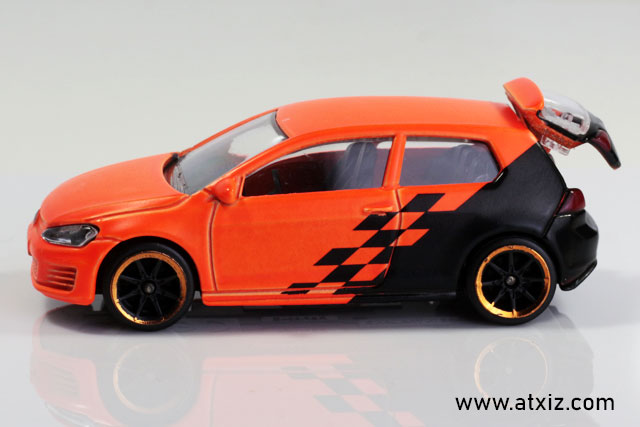 The trunk of the car can be opened but not very wide. Which is a highlight for model casting cars with parts that can be opened like real cars.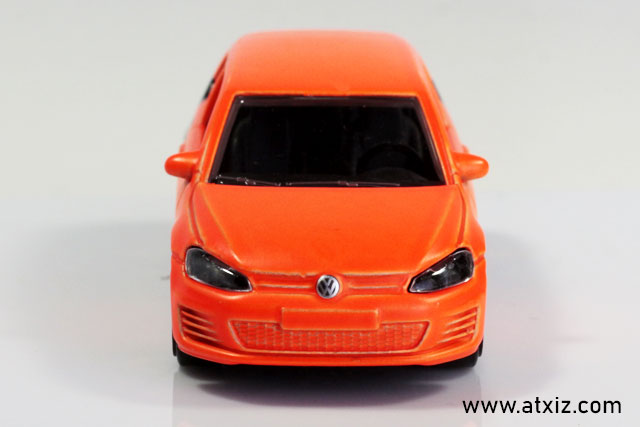 The front of the car looks simple, like the Volkswagen Golf GTI. There is a clear logo on the front.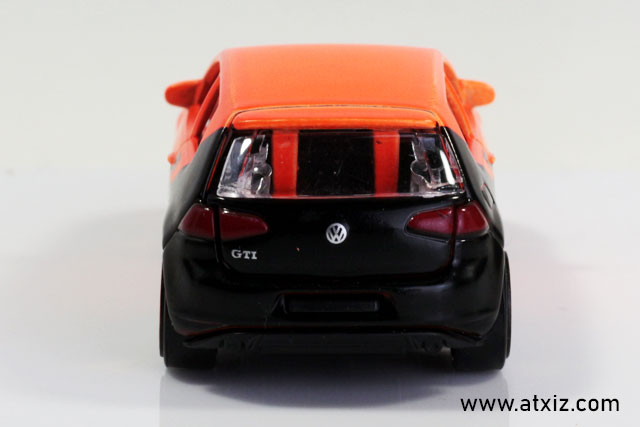 The back is also the same, with a Volkswagen logo on the trunk and with the GTI lettering on it. It looks very realistic like the real car. The rear lights are red. The trunk lid glass is clear and can be seen clearly inside.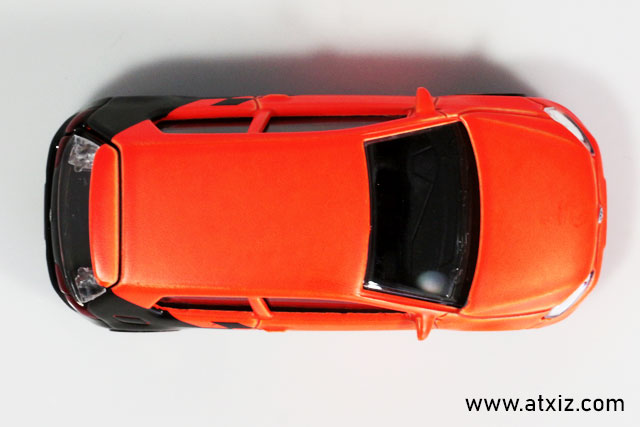 The picture from above is striking like the WRC. However, Majorette Limited Edition Series 2 collectors shouldn't miss the Neon cars.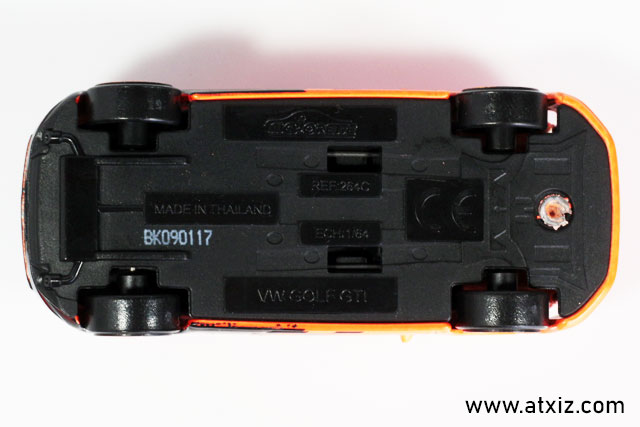 The bottom of the car is black plastic with the Majorette logo, followed by the reference number (REF: 264C) and the production location in Thailand. (Made in Thailand). The size of the (ECH: 1/64) times. The car size has been reduced to 3 inches. Next is the VW GOLF GTI model name and the white letter mark is Lot. Production (BK090117) means that this car was specified to be manufactured on date 9 January 2017.