Volkswagen Golf GTI (Zamak)
If you're a Majorette model collector, you shouldn't miss the 2018 Limited Editeon Series 5, as Majorette uses raw body paint, which is Zamac metal with zinc (aluminum) zinc. (Aluminum) Magnesium (Copper) Copper (Copper) which will give the color Zamac
Using the Zamak metal to produce the limited edition 2018 Volkswagen Golf GTI, the Zamac color is the raw metal Zamak, so there's no need to paint. To show that this Majorette model is more special than other models Considered to be a very collectible model car.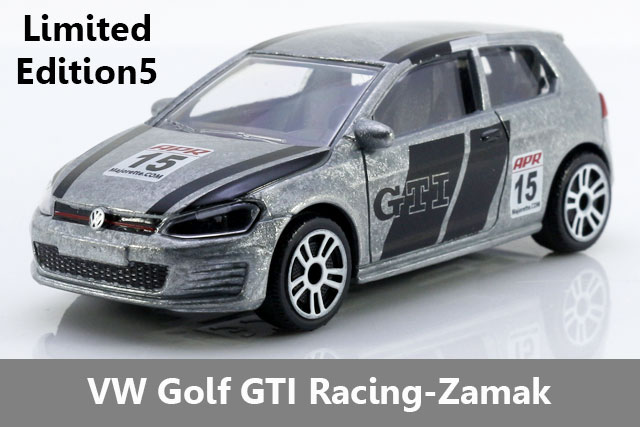 With the color Zamac, this Volkswagen Golf GTI is outstanding, beautiful, unlike any other. Because it is a limited production in 2018, I guarantee that this car must be beautiful and pleasing to many people.Do not need car insurance.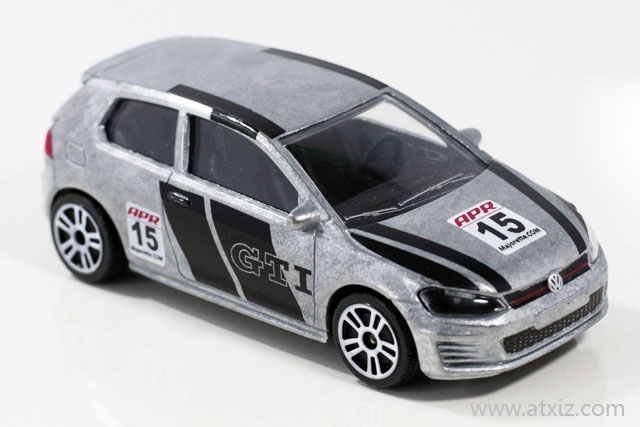 The front of the car grille has a Volkswagen logo. The hood is fitted with an APR number 15, followed by Majorette.com. It is expected with a black racing pattern and clear clear headlights.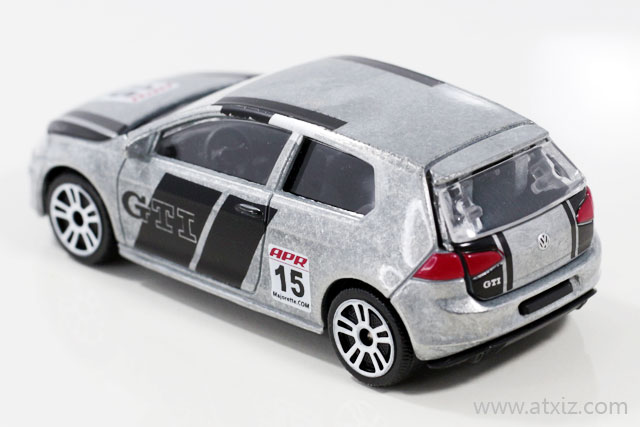 The back has a Volkswagen logo and a black racing stripe with the GTI lettering on the back door corner.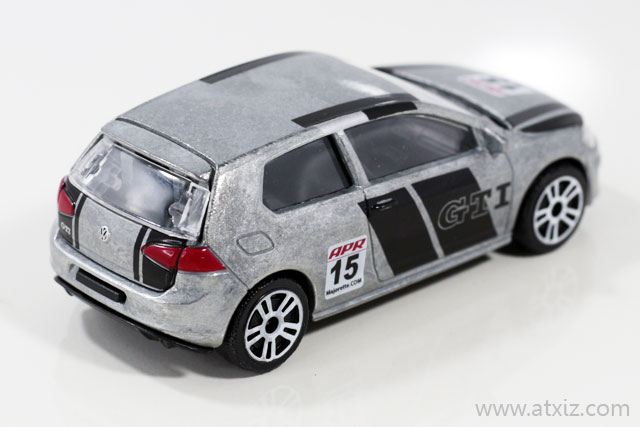 The side is labeled APR with distinctive red letters. Followed by number 15 and Majorette.com The side door is expected with black Racing and with the big GTI lettering.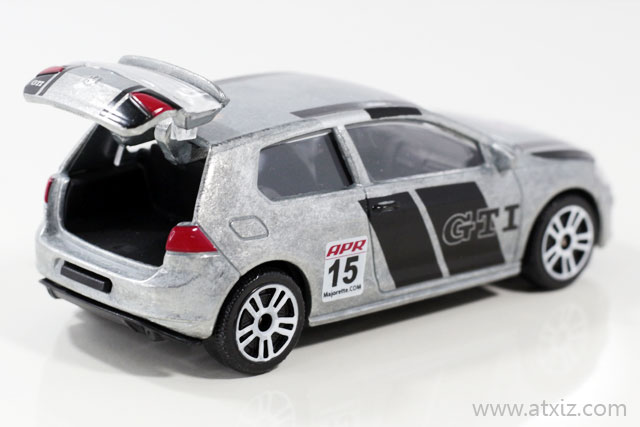 The back door can be opened very wide. Revealing clearly within.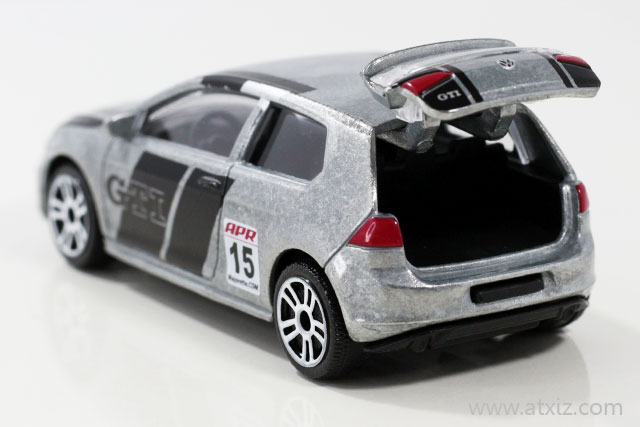 The door can be lifted up high. Making the rear compartment look spacious Like real cars Beautiful bright red rear lights.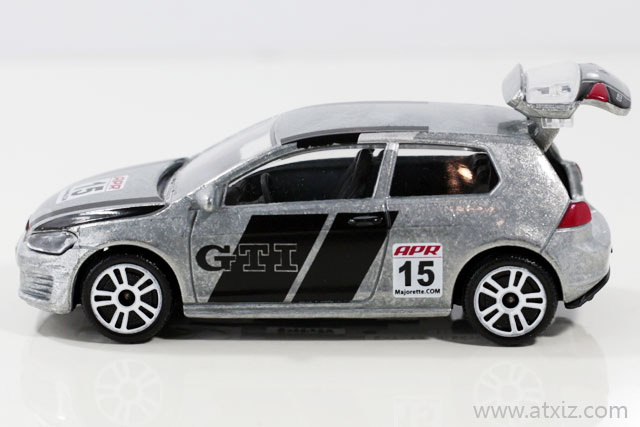 The wheel is made of white D5SW, beautiful and contrasting with rubber wheels.
The black rubber wheel is made of black plastic. Not real rubber.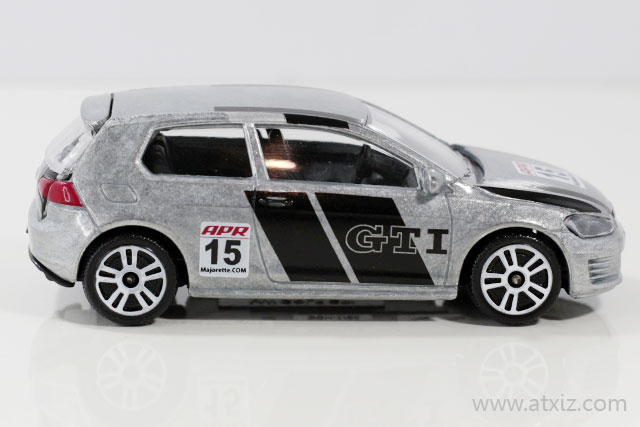 The glass around the car is clear and can see the inside of the car.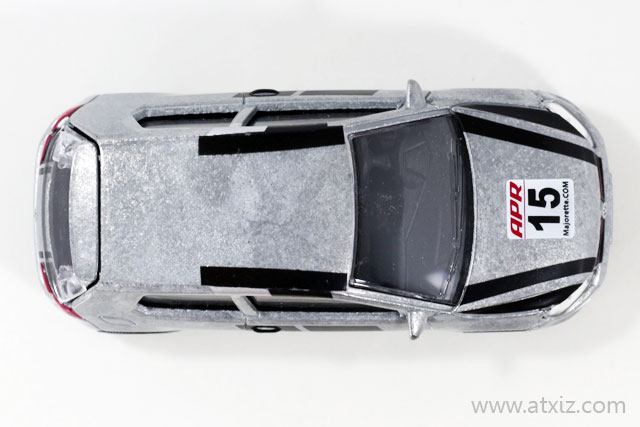 Looking at the top of the roof, two black Racing stripes are expected. The bonnet will see the APR and the No. 15 Majorette.com. Clearly, beautiful.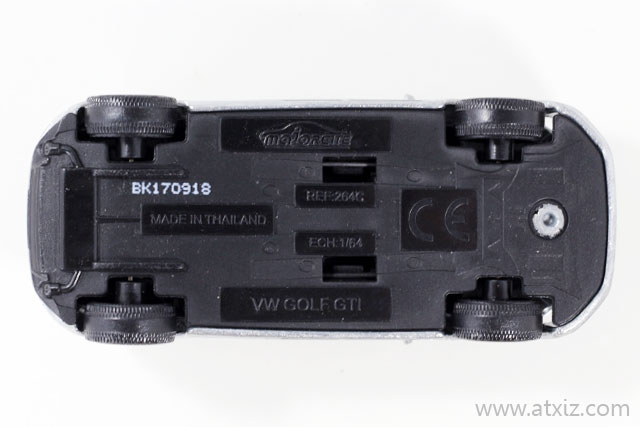 The bottom of the car is black plastic, with the Majorette logo and reference number REF: 264C. Made in Thailand. Made in Thailand. Continue with ECH scale: 1/64 and VW GOLF GTI.
As for the Majorette, the Series5 Limited Edition 2018 Zamac color car will be produced in 10 models which
Majorette Limited Edition 2018 Zamac color.
1. Chevrolet Camaro 2010 8SG wheels
2. Chevrolet Camaro 2010 Wheels D6CSWL (Multipack Exclusive)
3. Dodge Challenger SRT Hellcat, D6CSPL wheels
4. Dodge Challenger SRT Hellcat, D6CSWL (Multipack Exclusive) 
5. Ford Raptor 5LTS2T Wheels (Multipack Exclusive)
6. Honda Civic Type R Wheels D6CSRL
7. Jaguar F-Type Wheels D5SW (Multipack Exclusive)
8. Porsche 911 GT3 RS Wheels D5SG
9. Volkswagen Beetle Wheels 5SVB
10. Volkswagen Golf GTI Wheels D5SW
note :
1. Zamak is a special alloy between aluminum, magnesium, zinc and copper.
2. Zamac is the color of Zamak alloys.