Majorette Toyota Hilux Vigo Pickup
Throughout the years, I have never known before that the all-model Toyota HILUX VIGO pickup truck, all the colors of Majorette, will be very popular nowadays. In the past, I had a beautiful Toyota Hilux vigo car model, but it was used until it disappeared. Regretting it now
I do not know why, why not Majorette Toyota Hilux Vigo model is popular. Maybe because the manufacturer has stopped producing or has lost production rights. Therefore making it more rare But many cars It has ceased production. But the price is not as high as the Vigo pickup truck model. Let's see this pickup truck model.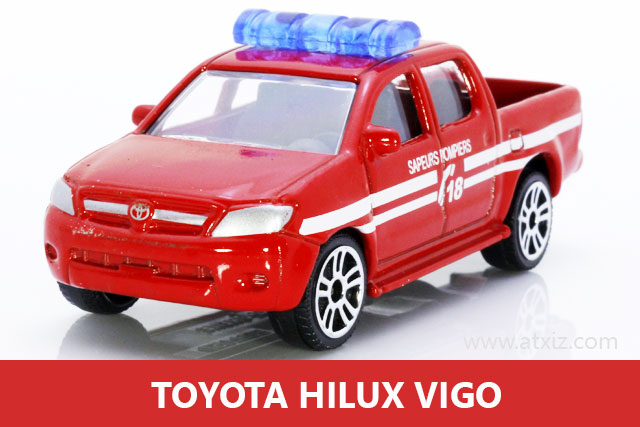 This model of the Toyota Hilux pickup truck is in the Series S.O.S. Cars, which is an emergency car from France's fire department, which I can guarantee that this car will be beautiful and pleasing.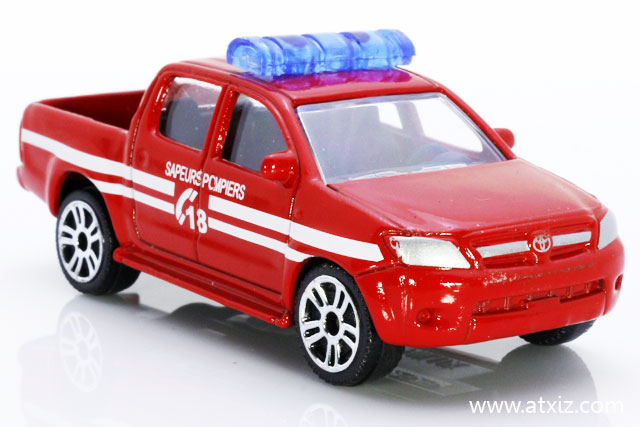 The whole car's body is red. The front of the car has the TOYOTA logo in the front grille. And with the expected bronze and silver stripe For the front light, silver bronze The windshield is clear plastic, allowing you to see the interior. On the roof of the car there is a blue siren light on the roof.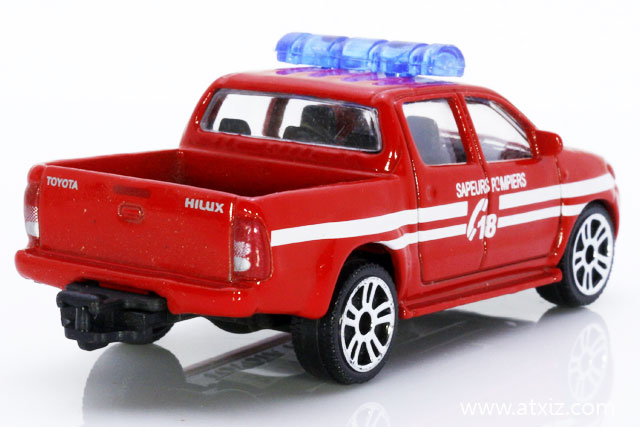 The back of the car has a set of peripherals for us to play with the trailer. Which is sold for children To play as imagined The red tail light has a white stripe. The rear has the letters TOYOTA and HILUX in white.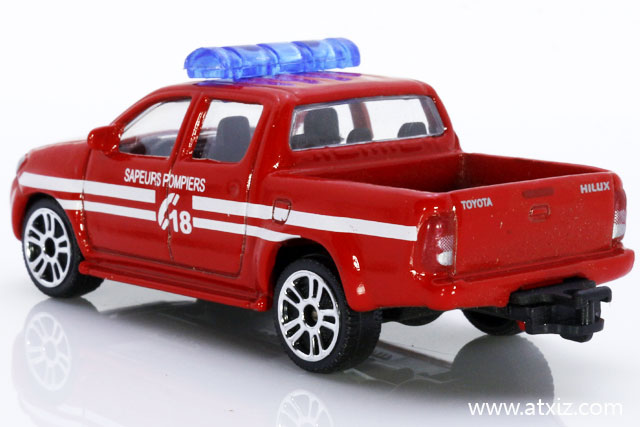 The side of the car has a white stripe from the front of the car to the back of the car with the letters SAPEURS POMPIERS in French meaning "fire fighting".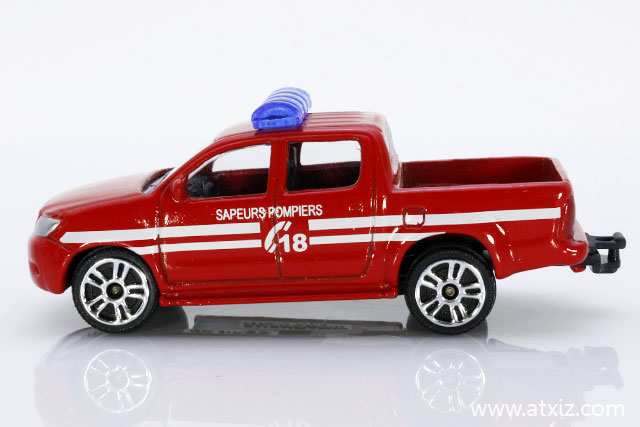 The side of the car has a telephone image and the number 18 is the hotline number. In the event of a fire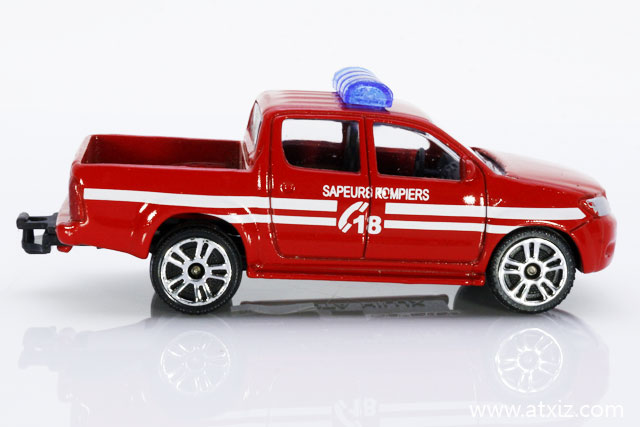 The wheels are glossy silver maxi, while the rubber wheels are made of black plastic. Not made from real rubber materials The car window glass is made of clear plastic.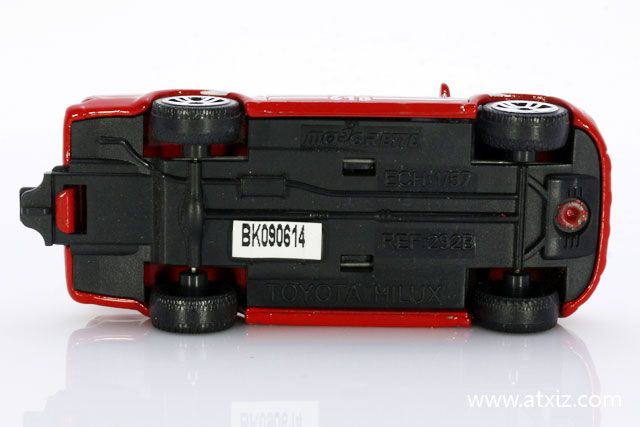 The floor of the car is made of black plastic with the Majorette logo and the ECH scale: 1/57 equal for the production reference number REF: 292B. The last line is TOYOTA HILUX.
The white sticker that is attached is Lot. Production BK090614 Production on the 9th 6 of 2014