Majorette Volkswagen Beetle Summer Time
For this model car, it would definitely like girls or girls. It's the Volkswagen Beetle "Volkswagen Beetle" which Majorette produced in the Vintage Deluxe kit. There are 6 different types of cars in this set. Which I bring to review one car at a time first Complete and will take a snapshot of all 6 cars for viewing.
This car is a beautiful purple "Forklift". There are floral patterns all over the car. It's beautiful. My daughter is 6 years old. She opened the box and even cried. Wow.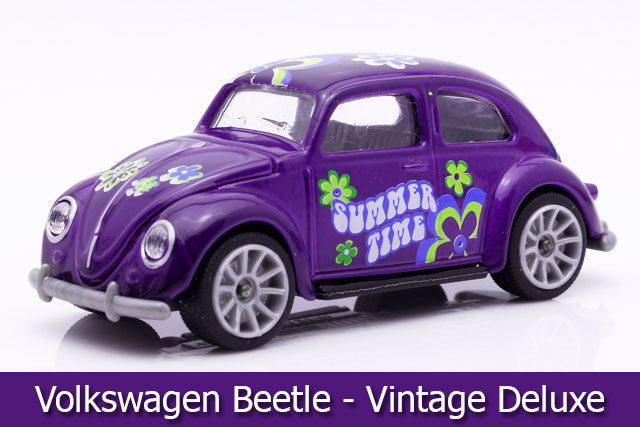 This Majorette model metalwork is Vintage Deluxe. With beautiful floral patterns It's a vintage style. Volkswagen Beetle Summer Time.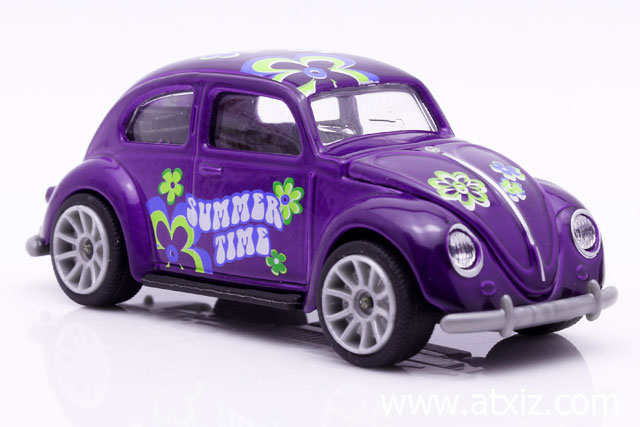 With the shape of a four turtle car, it has a cute car built into it. In most cases, the colors will be bright, beautiful, sweet, and about that, but when made into a floral pattern, it's even more beautiful.
The front lights of the car are made of clear plastic, like real glass. The front bumper is made of gray or bronze. The bonnet has a floral pattern Make the style similar to hand painting. The windscreen is clear plastic like a glass. Very clear and realistic. This car is guaranteed to be pretty, definitely beautiful.Do not need car insurance.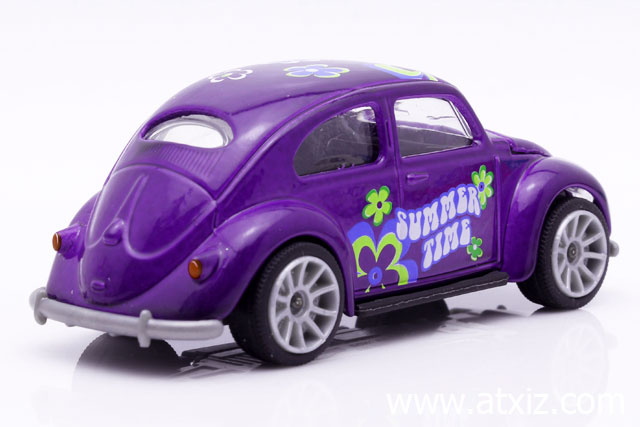 The rear of the car, which is the engine compartment set Because that turtle truck The engine will be placed at the end. With gray or bronze bumper The back light is red. There is a clear glass rear window.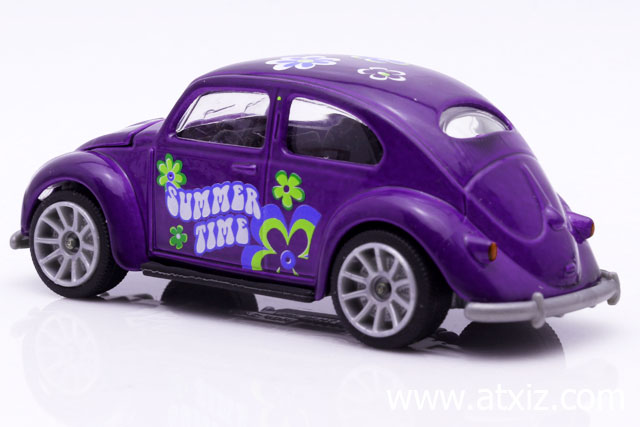 The side of the car on the door is painted in Summer Time font and there are beautiful flowers contrasting with the purple of the car.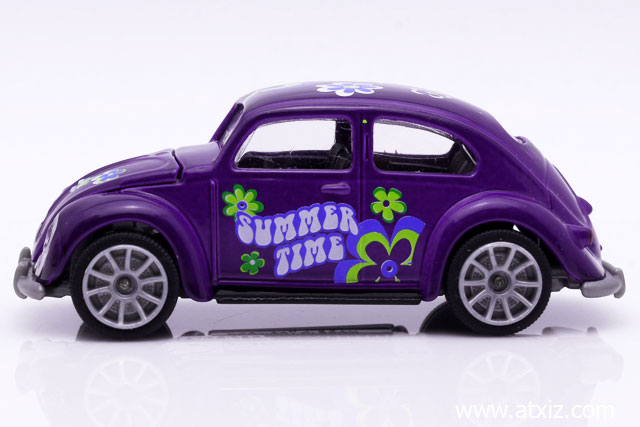 If we look from the side to see the cuteness of this turtle car very much. I think that many people will definitely fall in love with this turtle car.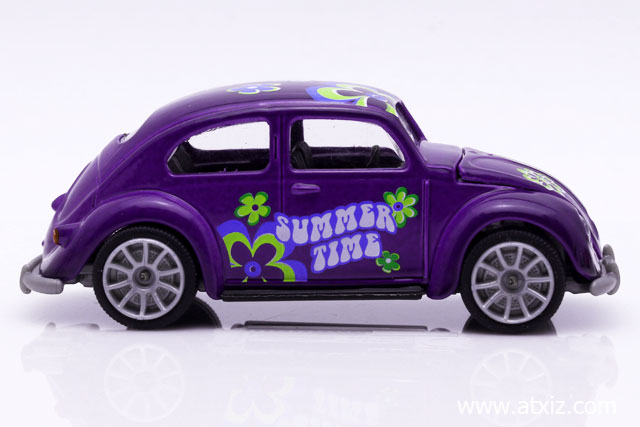 As for the special features of the cars in the Vintage Deluxe series, there are genuine rubber wheels, which Majorette is making real rubber wheels. In special clothes only. Usually, most of them are made of plastic wheels.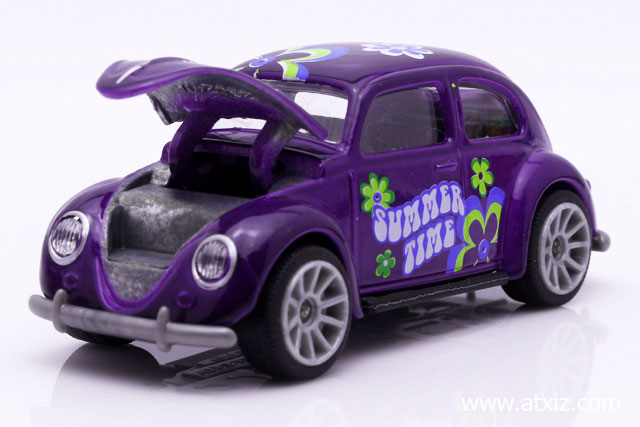 The front bonnet can be opened. Makes us see the front shelf But the interior was not painted in It looks beautiful and realistic.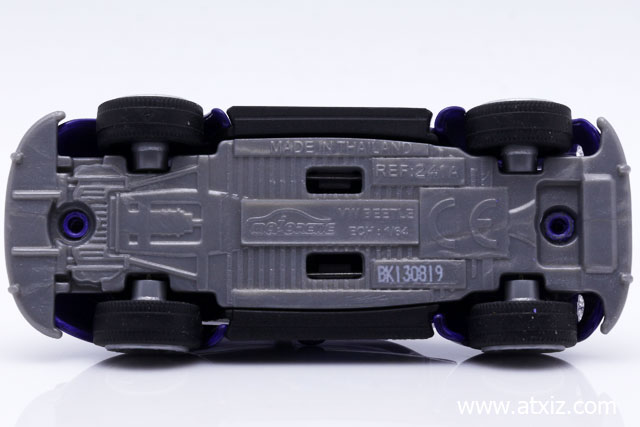 The floor of the car is made of gray plastic with 2 anchor points. There are white letters and numbers. BK130819 means Lot. Production date 13 months 8 years 2019.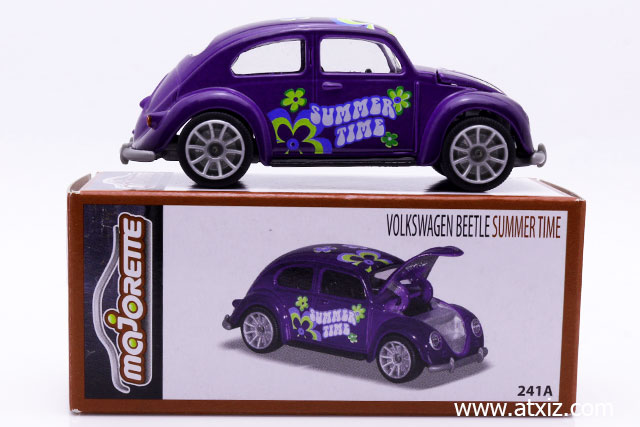 This set of cars will come in a package that comes with a paper box attached. For this model metal car, most collectors will buy it to collect rather than for children to play. Anyone who doesn't have it can still find it.