Volkswagen T1 Vintage Deluxe Food Truck
This black Volkswagen T1 Food Truck is a model from Majorette in a Vintage Deluxe set. It is a beautiful, vintage style car. And has a classic already built in With a beautiful pattern painted on the car Let's see the beauty of this model car.
This car is painted in a matte black finish and has the Big Burger Chef pattern, which is a burger delivery car. Very beautiful Normally, I don't really like models of vans. But when meeting with a Volkswagen model car, it can't really resist because it has a very classic beauty.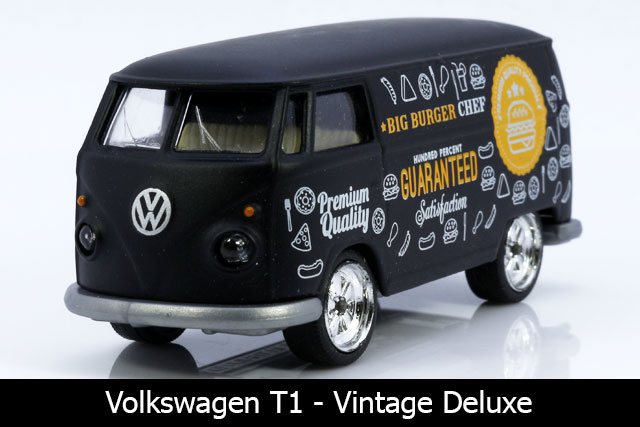 For this van type car model I guarantee this car with details that we will definitely fall in love with the Volkswagen T1 Food Truck. Do not need car insurance.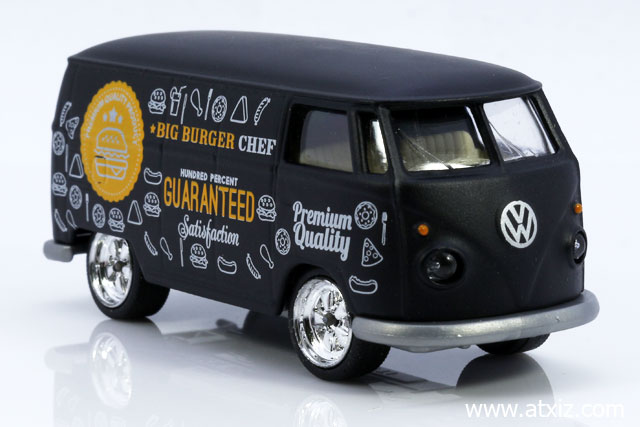 The specialty of the Majorette Vintage Deluxe is the creation of a vintage model that has been meticulously and exceptionally beautiful.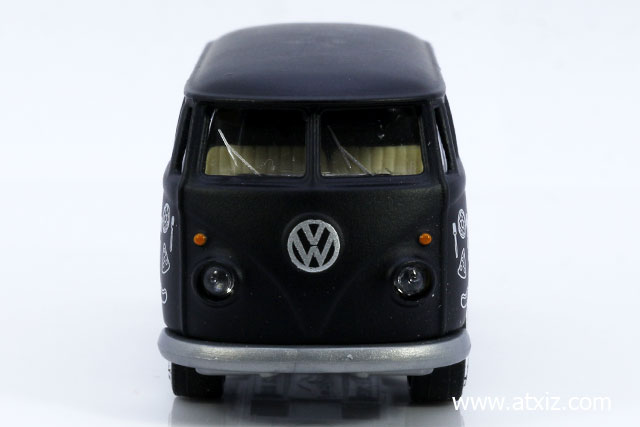 The front of the car has a Volkswagen logo attached beautifully and realistically. There are 2 front lights which are clear plastic. Gives the impression that it is a true mirror There are 2 orange turning lights. The front bumper is made of bronze. The windshield is made of clear plastic, beautiful. Can see inside the classic cream color.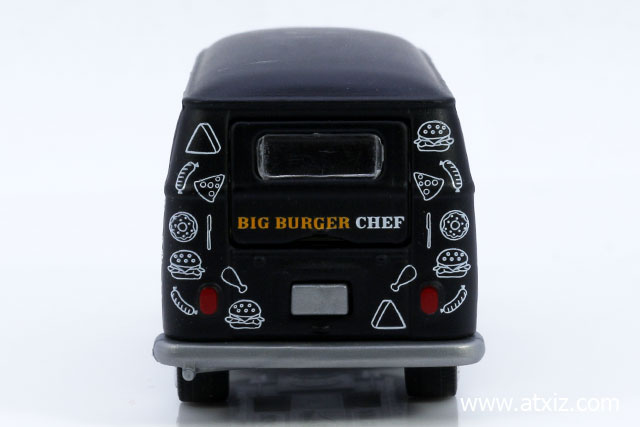 The back has a gray bronze bumper. With a position attached to a gray bronze license plate The back has a yellow letter, BIG BURGER and a white CHEF letter and has a beautiful white food pattern. And with glass windows and doors made of clear plastic.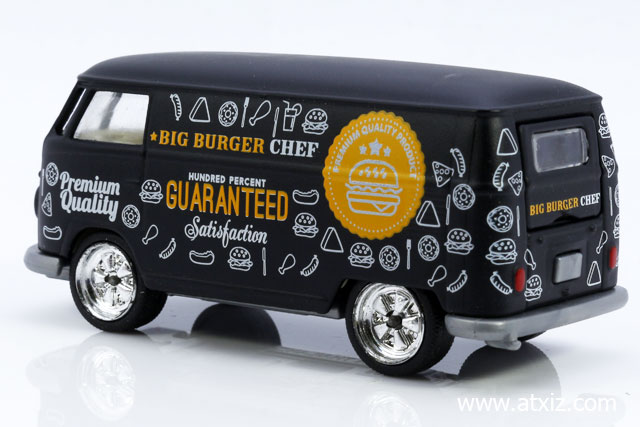 The side of the driver's door is Premium Quality White, with BIG BURGER and CHEF White, HUNDRED PERCENT White, GUARANTEED in Yellow, and Satisfaction in White. With clearly beautiful The stripe around the rod is a pattern of food such as burgers and sausages.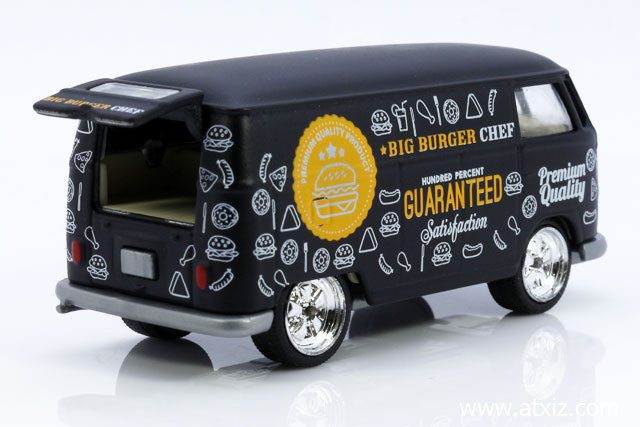 The back can open the door. We will see inside the cream color.
For the wheels in the Vintage Deluxe set is more special than the normal model cars. As the wheels are shiny, shiny silver, and the wheels are genuine tires.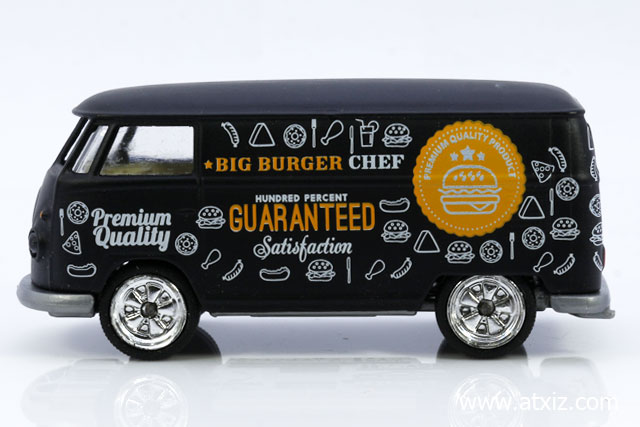 If we consider it overall, it is more special and beautiful than a typical van.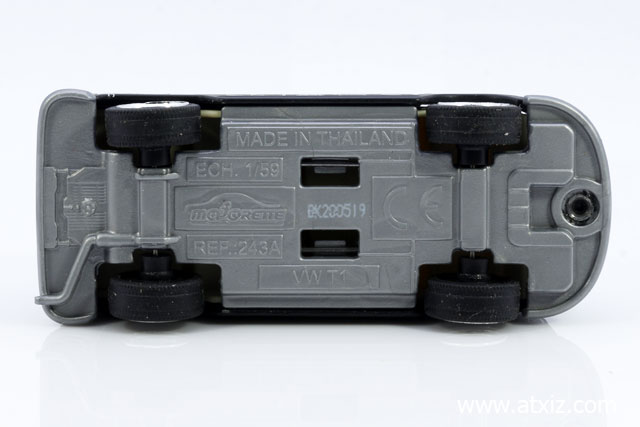 For the car floor is made of gray plastic with the letters Made in Thailand and with the letter indicating the ECH.1 / 59 scale, with the Majorette logo, Lot.BK200519, which is produced on the 20th of the 5th month of the year 2019, production reference number REF: 243A. And the VW T1 car code
For those who prefer a classic Majorette metal car, vintage style, please forget to find a collection of Vintage Deluxe 1 set with a total of 6 cars. Every car is beautiful.