Samchuk 100 Years Market, Suphanburi
Sam Chuk Market is a market that whenever I come, I feel like I was a kid. I am from Sena District, Ayutthaya. I have a relative next to my grandmother who works as a knife forger in Ban Pan Market. So I went to the market regularly. The Baan Pan Market when I was a kid was very similar to the Sam Chuk Market. But it feels like it's bigger than Sam Chuk Market. Because Ban Pan Market is an important passenger port to Bangkok.
But later, Ban Pan Market was destroyed by a fire. In the middle of the night, I was with my grandmother ten kilometers away. Saw a red fire burning in the sky The sound of fire trucks and the silane lights from fire trucks in other provinces running along every road heading towards the location of the fire at Ban Pan Market in the middle of that night. Because it is a big market and most of the buildings are made of wood. Like all Sam Chuk markets Therefore, wood is a good fuel. The next morning, Ban Pan Market was only a pile of ashes. Thinking about it, I can't help but regret it. Later, the Ban Pan market changed rapidly. Almost all of them were replaced by four-story buildings. The ferry terminal was changed to a bus terminal for routes to Bangkok, Pathum, Nonthaburi, Suphan and Phra Nakhon Si Ayutthaya Province. Gives a feeling of prosperity But the old atmosphere The Sam Chuk Hundred Years Market model suddenly disappeared.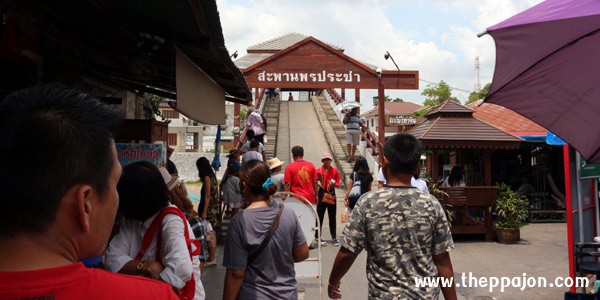 When arriving at Sam Chuk Hundred Years Market We will have an atmosphere of Vintage, old and ancient atmosphere. You will see a wooden market building. with a hinged wooden door Which is hard to find in this era. As for the market itself, it still retains its old atmosphere. There are many retro products. Even now, these items are rare and rarely available. But there are still old appliances to be seen, both real old items and reproduction items to fit the feel and feel of the place. Even the music playing in the shops is from the 70s-80s.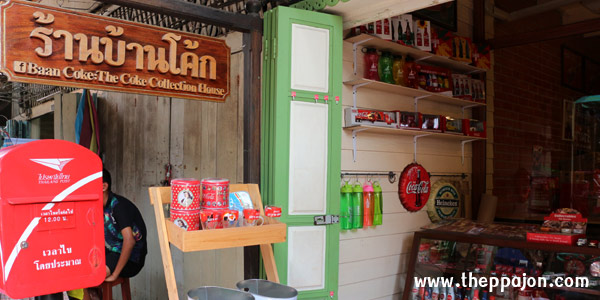 When walking into the market No matter how hot the atmosphere outside is But the market itself is cool and comfortable. With both sides of the road full of wooden buildings and is next to the canal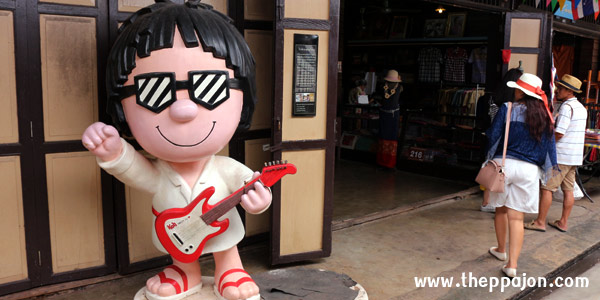 This market has a lot of food such as noodles, giant meatballs, snacks, toys, souvenirs. Walking around and shopping will never get boring. Most of the time you have to buy snacks and various souvenirs. to leave with close relatives and friends at home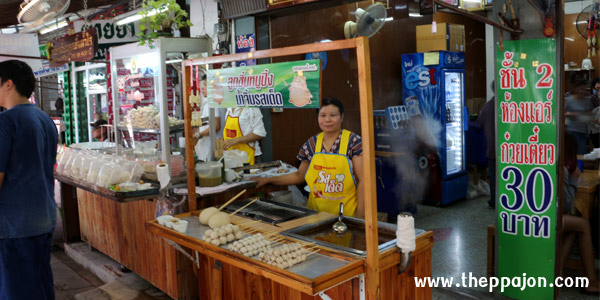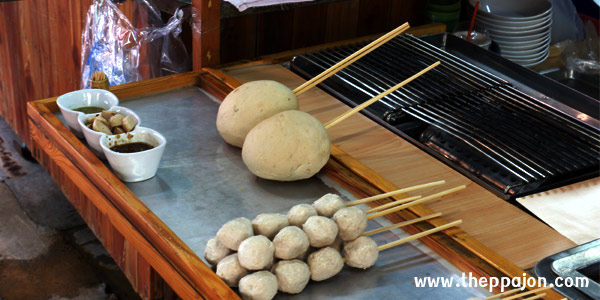 Summary: Sam Chuk Hundred Years Market It is a tourist attraction. And buy products in a retro style, definitely different from today's department stores. Features wooden buildings and retro products, local snacks and antiques and collectibles. But the parking space is very cramped. If the free parking in front of Sam Chuk District is full You have to pay a deposit to park at people's houses in the area. 20 baht per car.