Camping gear is essential for every camper. Because it helps to facilitate the use of life outside the home to the fullest. Choosing the right camping equipment will make camping more comfortable and safer.
Here's how to choose camping gear for beginners.
Consider the number of people and the amount of time spent camping.
Each piece of camping gear has a different size and weight. Therefore, consider the number of people and the length of time spent camping. To select equipment that has the appropriate size and weight Not too heavy that it makes it difficult to carry.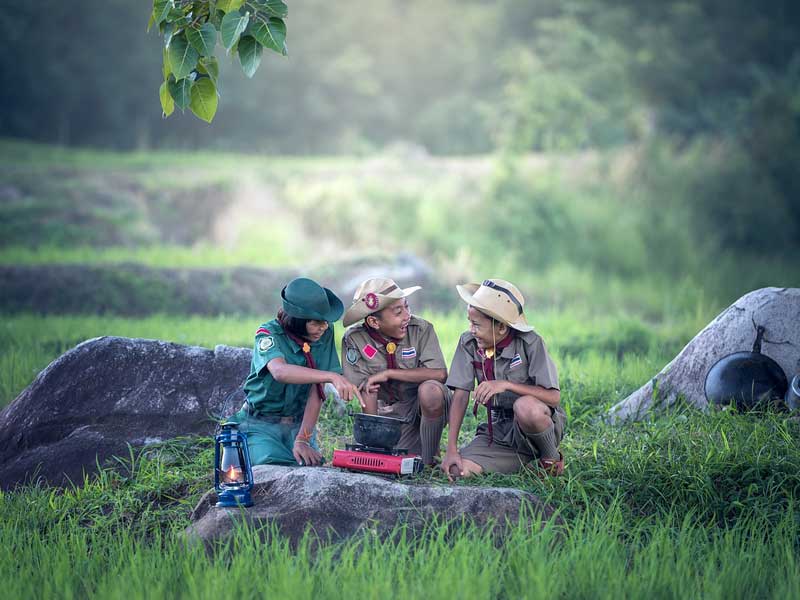 For example, if you're camping with a family of three, choose a tent that's big enough for everyone to sleep comfortably. There are enough luggage compartments. And choose a warm sleeping bag that's suitable for the weather during your camping trip.
Consider the weather and campsite.
Weather and camping location are important factors when choosing camping equipment. For example, if you are camping in winter, Choose a tent that is well insulated. Highly warm sleeping bag and a flashlight or lantern for lighting in the dark.
If you go camping in a place where it rains often. You should choose a tent with a waterproof roof. And choose other waterproof items, such as waterproof bags for clothing and electronics.
Choose quality and reasonably priced equipment.
Camping equipment is available in a wide variety of styles and prices. Therefore, it is a good idea to choose equipment that is of good quality and at a reasonable price. Buying your camping gear from a reputable store will ensure that it is of quality and safe to use.
Try out the equipment before you buy.
If you have the opportunity, you should try out camping equipment before deciding to buy it. Especially expensive equipment such as tents, sleeping bags, and backpacks. To check whether the equipment is suitable for our use or not.
Here are some essential camping gear for beginners.
Tent.
Sleeping bag.
Sleeping pad.
Backpacks.
Weather-appropriate clothing and footwear.
Flashlight or lantern.
Food and drinking water.
Cooking utensils.
Personal medication and first aid equipment.
If you want to increase comfort in camping. You can choose to purchase additional equipment such as gas stoves, pans, outdoor chairs, outdoor tables, towels, soap, toothpaste and sun hats.
Camping is a fun and challenging activity. Choosing the right camping equipment will help make your camping trip smoother and safer.