Take the family to visit Cha-am.
October 12-14, 2019 is a long holiday. So I organized a trip to the Cha-am beach with my family. Since it is not too far from the house, it takes only 2-3 hours to drive to the place. There are many tourist attractions. The seafood was very fresh and delicious. The weather was fine. And it was during the period that I had to spend money according to the government policy, taste, shop, use as the government granted me the right. I booked a hotel Eurasia Lagoon Resort via Agoda app instantly.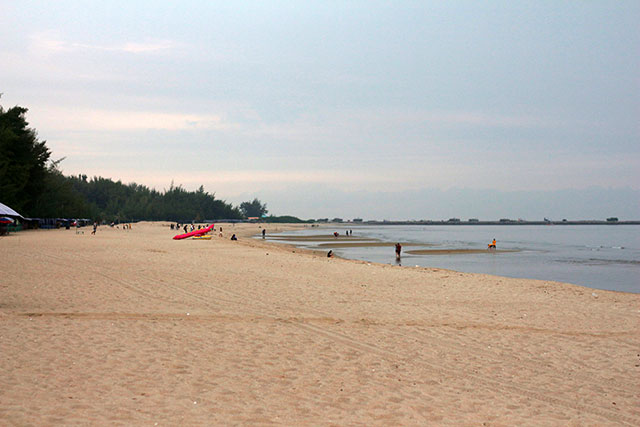 Cha-am sea is in Cha-am district. Phetchaburi Province It is about 123 kilometers from Bangkok for hotel fees. Eurasia Lagoon Resort The one I reserved through the Agoda app was very cheap, only 720 baht per night. I booked a 2 night stay, not including breakfast. Because I want to eat at a restaurant outside the hotel. which area There are many delicious restaurants ever.  
On the morning of Saturday the 12th, I woke up at 3:00 a.m., took a shower and got dressed and left at 4:00 a.m. from Phra Nakhon Si Ayutthaya Province. Get on the Bang Pa-In Expressway heading to Rama 2. The road is clear and comfortable, the car is not stuck at all. You have to hurry out early in the morning because you are afraid that the car will be stuck on a long holiday because many people will probably head out to travel together.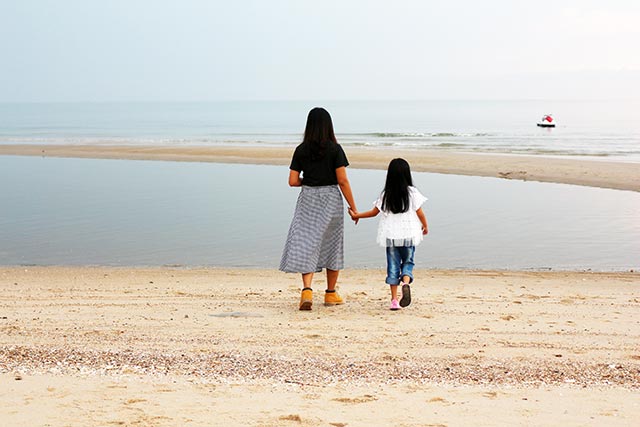 When the car is parked on the beach Mother and son walked hand in hand to the sandy beach. We only have the opportunity once a year to take our children to the beach. When my children were 4 years old and 5 years old, I took them on a trip, but she probably doesn't remember much.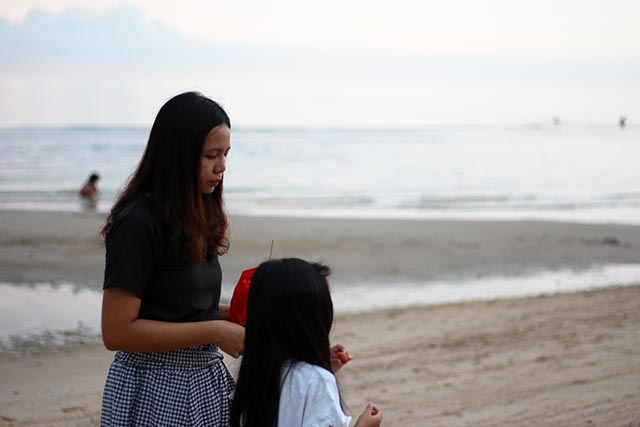 before reaching Cha-am sea I stopped at a gas station to use the bathroom. and go to a convenience store to find simple breakfast foods such as sausages, steamed buns and drinking water.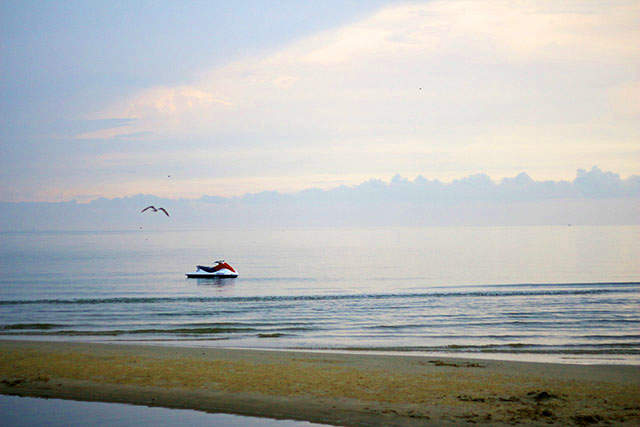 Cha-am sea has a beautiful view in the morning. But this morning it's about to rain. therefore causing the morning air to be partly cloudy.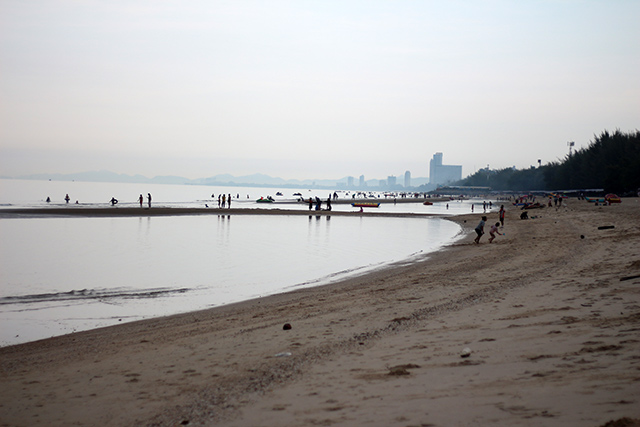 I arrived at Cha Am Beach around 7:00 AM. You can choose to park at the beach as you please. Along the beach, there were a number of groups of tourists walking. Not much And this morning it was like rain mixed in from the sea. Heading towards the shore My family and I went for a walk along the sandy beach. along with taking pictures As for my daughter, she only intends to play in the sand. So I let her play until she got bored. Then get back in the car It appeared that it was raining just in time. make other tourists We had to escape the rain and hide in our cars.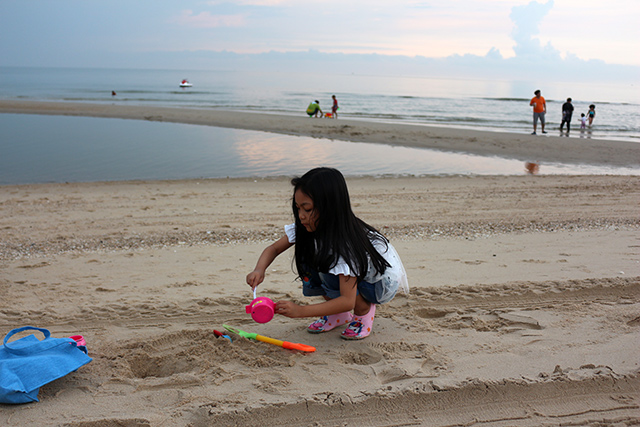 The happiness of the family is to see their children healthy and happy. She was very happy to know that she was going to go to the beach. Therefore, prepare toys for playing in the sand and put in the bag a week in advance.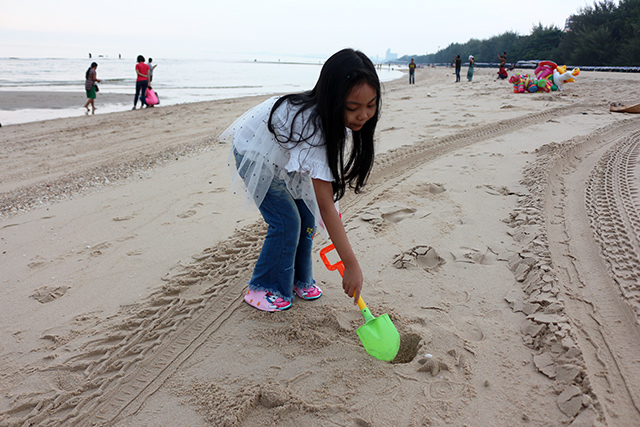 Playing is a child's development. I let her play until she got bored. Sometimes playing in the sand on the beach might give you something new. It was one memorable experience for her six-year-old.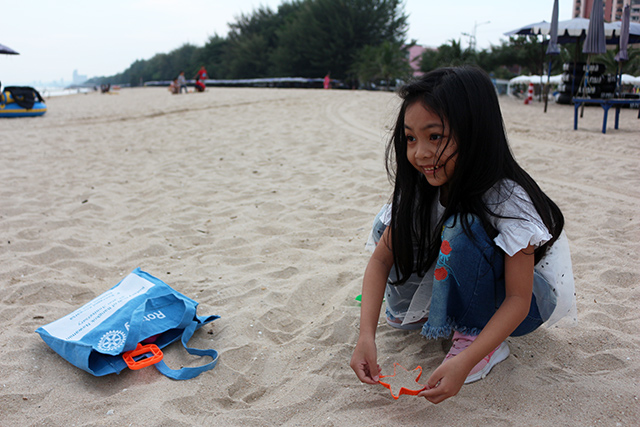 My daughter's smile shows her happiness at visiting during the school break. Because throughout the semester break She lives at home with her two grandmothers. She also plays with toys and cell phones. I don't have any friends to play with because I'm the only daughter. Relatives are far away. Take a break from work and take a trip to open your eyes and ears.
I waited until close to 9:00 a.m. because the restaurant I was going to eat at opened at 9:00 a.m. So I drove towards Cha-am Beach North. Because there is a fishing pier for the fishing village community. They say that the seafood is fresh and very delicious, and there are some restaurants that accept payment with "Pao Tang, Taste, Shop, Use" so just go and open the bill at a fishing community restaurant.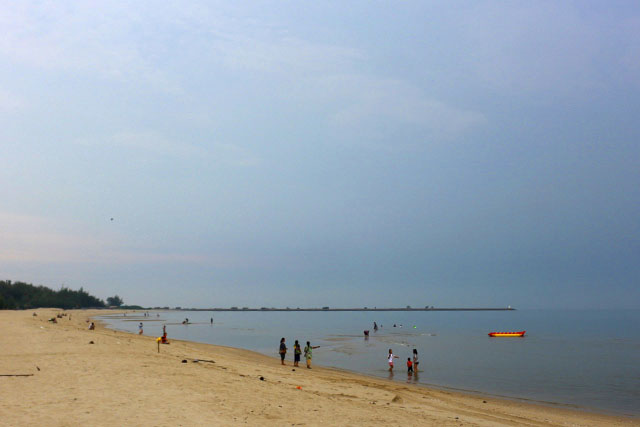 From the picture above you can see the fish pier extending into the Cha-am sea. That's where I'm going to find something delicious to eat for breakfast. I have visited many times before but never once went to eat at the Saphan Pla fishing community.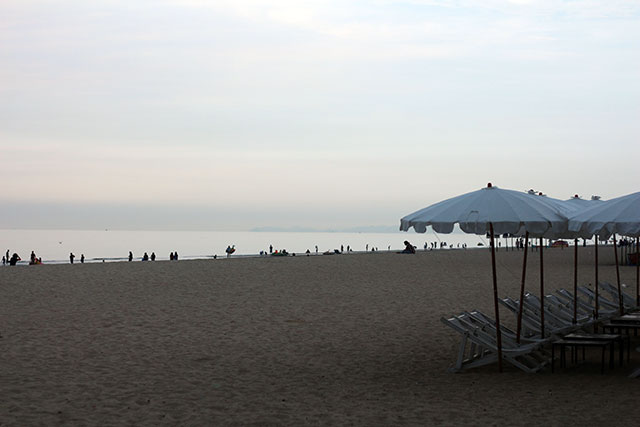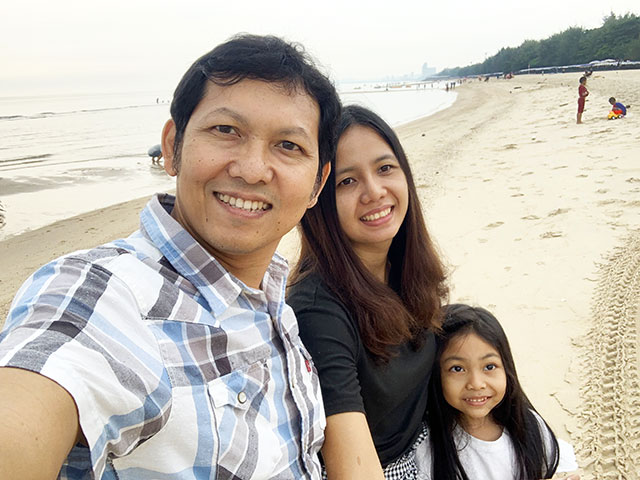 Then follow me. How is the food and is it as good as the rumors? The restaurant that I intend to visit the most is "Krua Pa Yuen Restaurant". Many people have confirmed that the food is fresh and delicious. And most importantly, accept the payment with "Bao Tang, Taste, Shop, Spend" which I have in my pocket 1 thousand and my wife another 1 thousand, totaling 2 thousand. Let's eat to the fullest. This meal, the government pays Over a thousand times to go home haha) Let's go.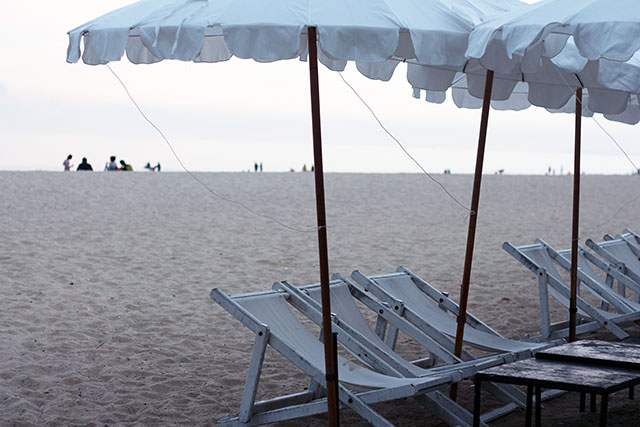 Ending Cha-am Beach this morning with photos of beach chairs. We are going to Cha-Am Beach Restaurant, near the fisherman's bridge. Which is not very far from Cha-am beach.
Saturday 12 October 2019