Car diecast Majorette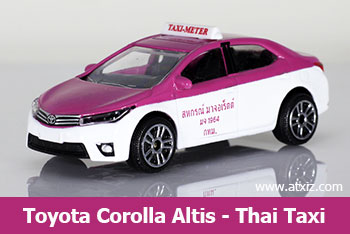 Thai taxi model car, white, pink
This model of the taxi is a two-color Thai taxi, which is white, pink. It is a model car that Majorette produced in the "Thai Taxi" series, consisting of 11 types of taxis, which are the models of the Toyota Corolla Altis in Thailand are often used to make a taxi.
Hits: 55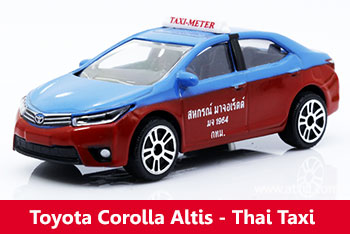 Thai Taxi Red Blue Car Diecast Majoretteน
When Majorette reduced the size of Thai taxis to just 3 inches, happiness and fun came to many. Metal model cars, taxis, I was able to compile a total of 11 cars, 11 types in one color shade. 6 shades and 5 two-tone colors. Let's see this red, blue tag first.
Hits: 87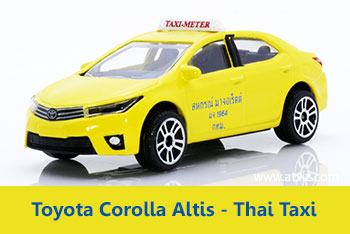 Thai yellow taxi model
Thai taxi model There are 11 different types as the Toyota Altis car. Divided into 6 pure single colors and 5 types of two-tone colors. If any model car collectors Want to collect Thai taxis Have to follow to collect all 11 types ever We come to see the pure yellow taxi. This car is better.
Hits: 200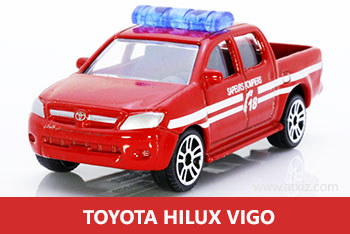 Majorette Toyota Hilux Vigo Pickup
Throughout the years, I have never known before that the all-model Toyota HILUX VIGO pickup truck, all the colors of Majorette, will be very popular nowadays. In the past, I had a beautiful Toyota Hilux vigo car model, but it was used until it disappeared. Regretting it now
Hits: 182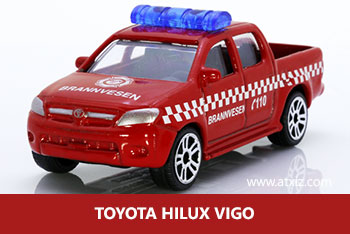 Majorette Toyota Hilux Vigo Brannvesen
The car model that has been popular for a long time is legendary and is in great demand for collectors, the Toyota Hilux Vigo. All models of the Vigo car model are rare because Majorette has stopped producing this car model. Therefore, the Vigo car is in good condition. Is therefore a car that pickup truck collectors want.
Hits: 177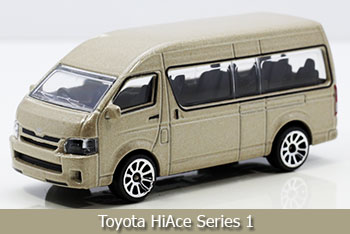 Majorette Toyota HiAce
The Toyota HiAce van is a popular car for Thai people. We often see it on the streets on a regular basis. And many people may be living with the Toyota HiAce van like this every day. That's when Majorette produced the HiAce van, so there are a lot of people who like to collect.
Hits: 82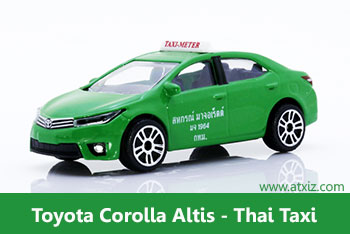 Majorette Thai Taxi, green Altis
Today we come to see the green taxi. Of Thailand.The company Majestic, a manufacturer of model cars from France. But has production bases in Thailand and sells die-cast model cars around the world.The Toyota Altis is another model that has been made into a 3 inch compact car model only.We come to see the various details better.
Hits: 173