Die cast Cars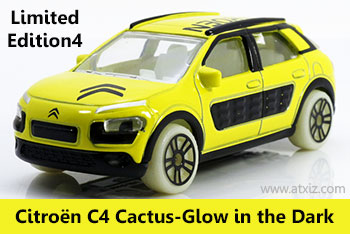 Majorette Citroen C4 Cactus Glow
Citroen Citroen C4 Cactus is a French national 5-cylinder engine with 1,199 cc engine capacity of 110 horsepower, top speed at 188 Km / h, acceleration 0-100 Km / h at 9.3 seconds, body weight 1,020 Kg.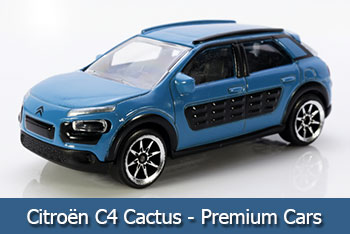 Majorette Citroen C4 Cactus
Let's see some beautiful cars that I have come across. This is the car that I got from the Easter Majorette egg. At that time, I was looking for the blue Porsche, but looking at the inside of the pack, it was not visible at all. So I took the Easter Majorette egg to see the hole. I understand that Porsche is the "Blue Frog" that is definitely looking for Therefore do not need to worry too much about buying money
Die cast car Majorette Citroen C3 WRC No.11
Today I introduce you to another model of the Citroen C3 No.11 WRC of Majorette. This car model is the same as the Citroen C3 WRC No.10. It very same If placed together and looked superficial, there is almost no difference. We come to see the important details of this car as well. How is it different from Citroen C3 WRC number 10?