Die cast Cars
Die cast Cars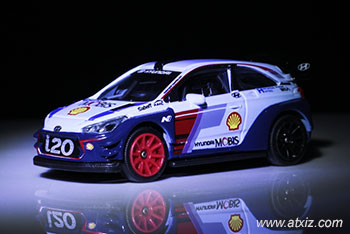 Die cast Car Hyundai i20 Coupe WRC 
Today I would like to present the car model that I have kept since 2019 as a WRC (World Rally Championship) car, which the collectors of metal model cars have called "WRC". That has been played at the world-class rally competition Let's see the beauty of the Hyundai i20 in Korea.
Hits: 353
Die-cast Cars Jaguar Zamak Limited Edition.
Today I would like to introduce you to the rare Majorette metal car model. It is the Jaguar F-Type car model, produced in the Limited Edition Series 5 (Zamak) in 2018. The special feature of this series is The car body is polished, smooth and does not color. It clearly shows the raw skin of Zamak alloys. The surface has different color details, which gives the Loft style.
Hits: 156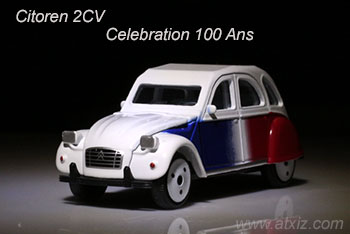 Celebrating 100 years of Citroen 2CV, 50 French flags in Thailand only!
Today I would like to introduce a model car from Majorette that is very rare in Thailand, the Citroen 2CV. It is a Vintage car that started producing real cars in 1919. At present, it is already a hundred years old. We come to see the beauty and special details with this vintage die-cast car.
Hits: 417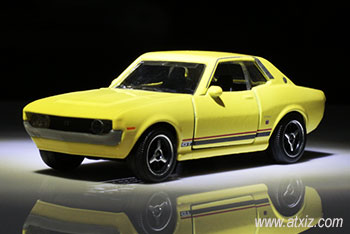 Popular car models for February 2020 Toyota Celica!
Beginning in February 2020, Majorette has produced a small French car model. Has created a vigorous marketing trend in Thailand by introducing car models "Toyota Celica" vintage yellow series that Used to package, sell to foreign countries But today, the "Celica" metal car is available to Thai collectors to surprise in Majorette wheels!
Hits: 403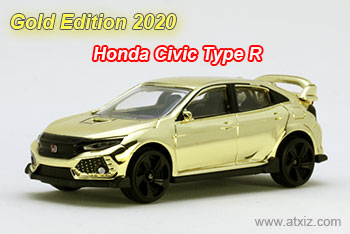 The most wanted die cast car in Thailand at the moment!
Before March 2020, there was a rumor from Majorette, the children's favorite metal car model manufacturer. And adults all over Thailand That the gold Honda Civic Type R model will be available for sale in March. And there will be a special, approximately 2% of production only Until becoming a trend for steel car collectors fans to find rare.
Hits: 524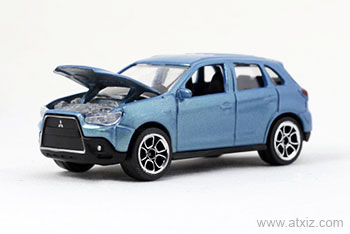 Die-Cast Cars Mitsubishi ASX Blue
Today I will introduce everyone to the car model that is hardly mentioned. It can be said that the car is out of sight for collectors. This model of the die-cast car is the blue Mitsubishi ASX. It is a Street Series car. It is a general road vehicle. It is a versatile SUV that I think is beautiful. I like personally.
Hits: 131