Die cast Cars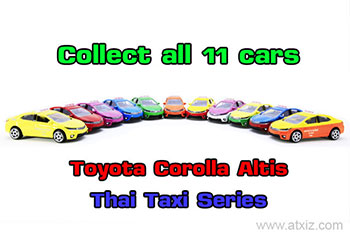 Metal cars, models, Thai taxis that must be searched
For a steel car model Majorette brand from France. That has a long history with the production of model steel cars Currently, the major production bases are in Thailand. We then saw a beautiful model car. That exist in Thailand such as Thai taxis.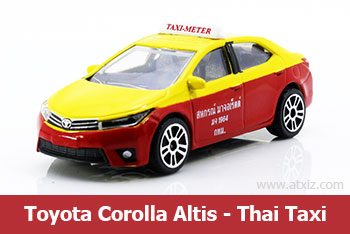 Red yellow taxi model
Collectible model car Because there are many sets in the production, which are "Thai taxis". Majorette has reduced the size of Thai taxis to only 3 inches, which is a Toyota Corolla Altis. This car is a red, yellow tag.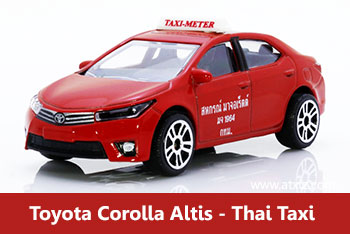 Majorette Red Thai taxi car diecast
While many people are enjoying collecting and searching for expensive rare car diecast, there are still groups that collect their favorite cars. And there are many people who like and collect cabs Especially the Toyota Altis taxi from Majorette.