Die cast Cars
Die cast Cars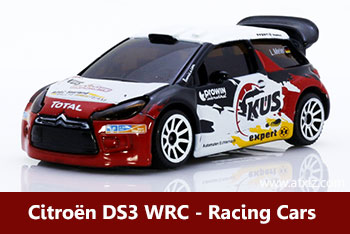 Citroen DS3 WRC KUS Car Diecast
Another very rare and beautiful Majorette metal model is the WRC - World Rally Championship. It is a Citroen DS3 with a large KUS on the side of the car. The shade of the car is very beautiful. Today is a metal car model that many people want to collect a lot.
Hits: 1004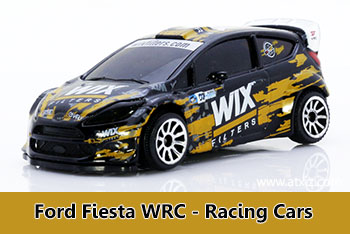 Majorette Ford Fiesta WIX Rare! (Front Mirror Marked.)
Beautiful car diecast that are rare that many have been searching for over the years. Still can't find a Majorette Ford Fiesta WRC with a WIX on the side like this Which this car is an old model that has been discontinued But it still has some stockpile of about a thousand cars Which has come out as a surprise egg For many people to find each other for over a year now Expect that it will definitely disappear from the market.
Hits: 624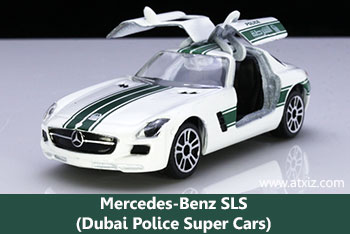 Majorette Benz SLS Dubai Police Rare!
Let's see the rare car diecast Majorette. For this one is Mercedes Benz SLS. The door opens and moving like a bird's wing. It's very beautiful. This car diecast is in the Series Dubai Police Super Cars. Let's see the details.
Hits: 419
Majorette Pickup Toyota Hilux Japan Police
Come see other Toyota Pickup models. Right now I only have 3 cars. Everything has gone. Now finding new ones is very rare.
Hits: 556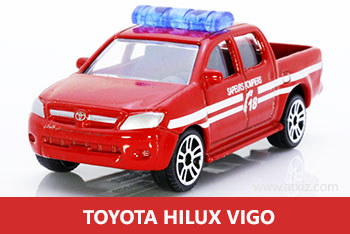 Majorette Toyota Hilux Vigo Pickup
Throughout the years, I have never known before that the all-model Toyota HILUX VIGO pickup truck, all the colors of Majorette, will be very popular nowadays. In the past, I had a beautiful Toyota Hilux vigo car model, but it was used until it disappeared. Regretting it now
Hits: 566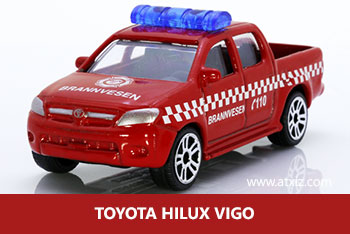 Majorette Toyota Hilux Vigo Brannvesen
The car model that has been popular for a long time is legendary and is in great demand for collectors, the Toyota Hilux Vigo. All models of the Vigo car model are rare because Majorette has stopped producing this car model. Therefore, the Vigo car is in good condition. Is therefore a car that pickup truck collectors want.
Hits: 747