Phutthaisawan Temple, Ayutthaya
Ayutthaya travel Place of origin The first king of the great and mighty Ayutthaya Kingdom began at this sacred place. Phutthaisawan Temple
If anyone has the opportunity to travel to Phra Nakhon Si Ayutthaya Province, the old Ratchathani province, whether it be to visit the 9 temples or travel to relax or anything else, if you haven't gone to Phutthaisawan Temple It's like not reaching the Ayutthaya kingdom.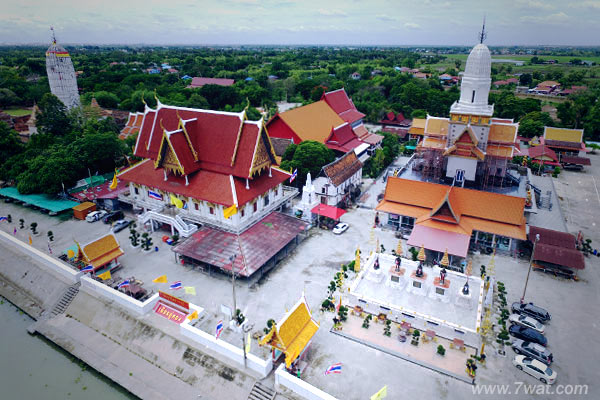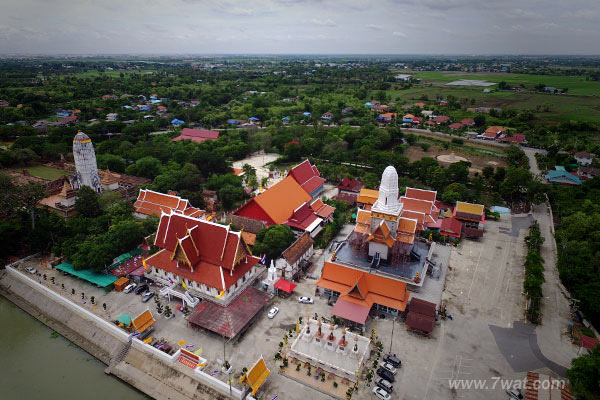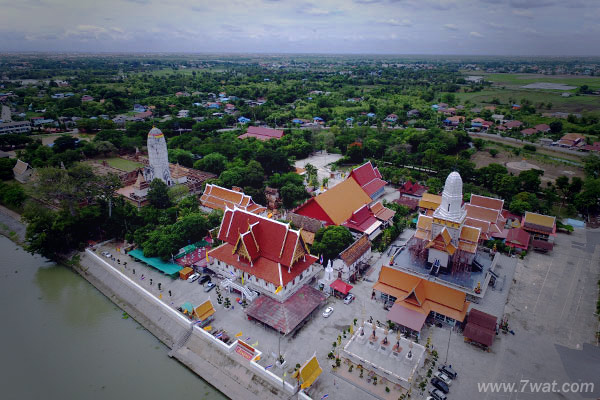 Why do I think that? When His Majesty King U Thong (First King) or Ramathibodi I of the Ayutthaya Kingdom Began to build the first pavilion at this place, Wiang Lek Palace. or Wiang Lek At present, there is still speculation about where King U Thong came from. And how did you begin to build the Ayutthaya Kingdom? which is still not a conclusion Some speculate that he Immigrated from Chiang Saen Some speculate that he is of Chinese royal descent but made a mistake and was thus banished from China with his army to establish evidence in Phetchaburi before moving to this place.
Some speculate that he has been here since the beginning. Some say that he came from the city of Lawo. A hypothesis is a hypothesis.
This may change as new evidence refutes the original hypothesis. If we come to visit Ayutthaya, we do not start from the point where the foundation of the Ayutthaya Kingdom was established. We will only get images of the ruins of a great empire that lasted more than 400 years.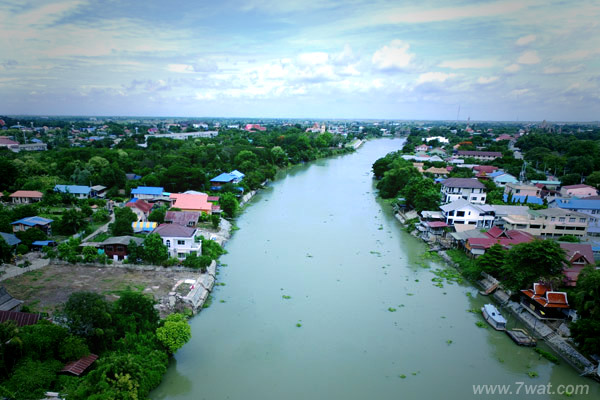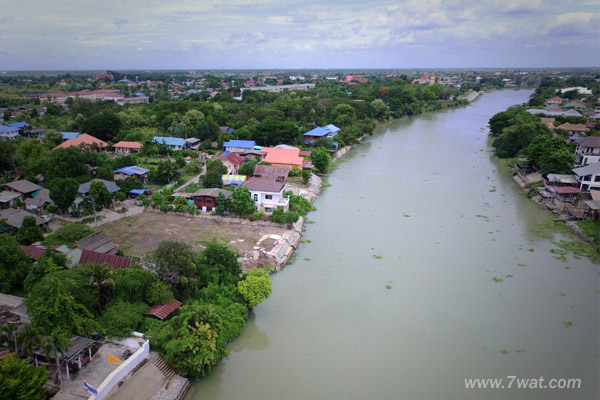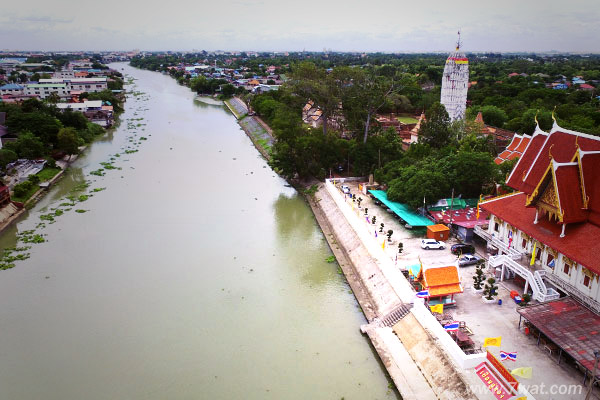 Phutthaisawan Temple is located at Samphao Lom Subdistrict, Phra Nakhon Si Ayutthaya District. Phra Nakhon Si Ayutthaya Province On the banks of the Chao Phraya River, south of Muang Island.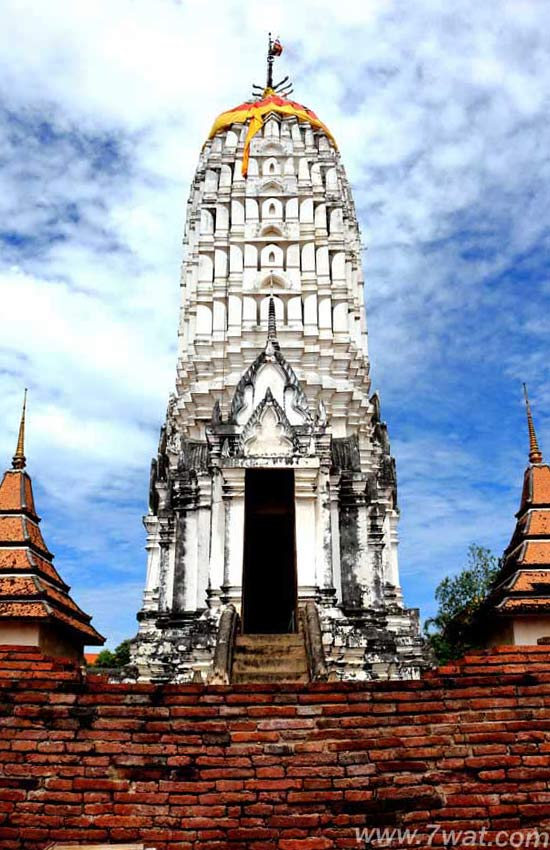 The interesting thing about traveling to Wat Phutthaisawan is the large main prang in the Khmer-style temple. Behind it is a reclining Buddha. Early Ayutthaya art There is a stucco footprint of the Lord Buddha. Including stucco Buddha images surrounding the main prang. and beauty along the banks of the Chao Phraya River, etc.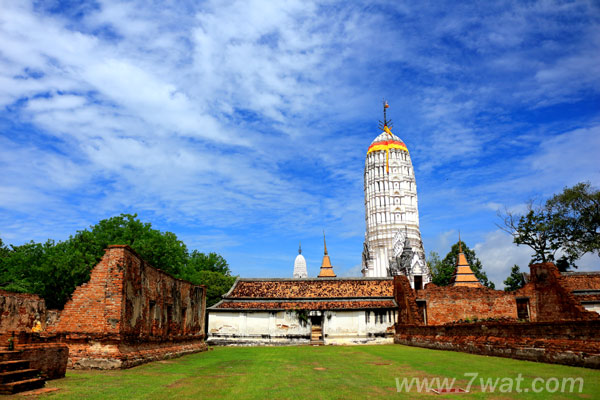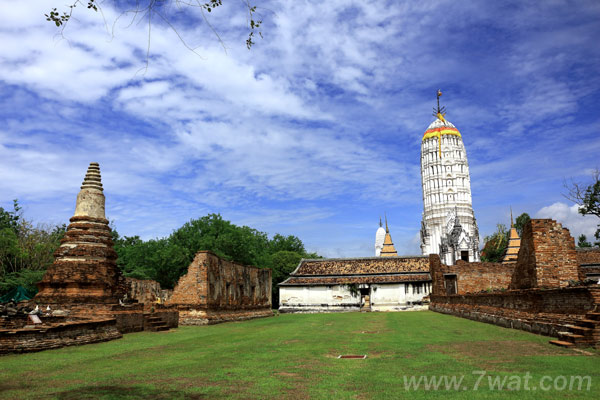 Phutthaisawan Temple is a royal monastery. and is the residence of the Supreme Patriarch of Kamwasi. His name was Somdet Phra Buddhakosajarn, the senior monk of the Ayutthaya Kingdom.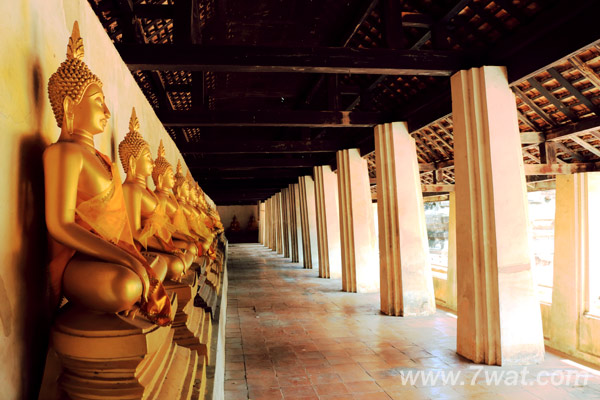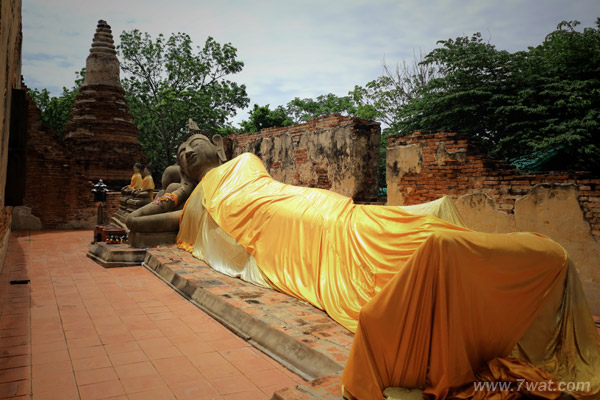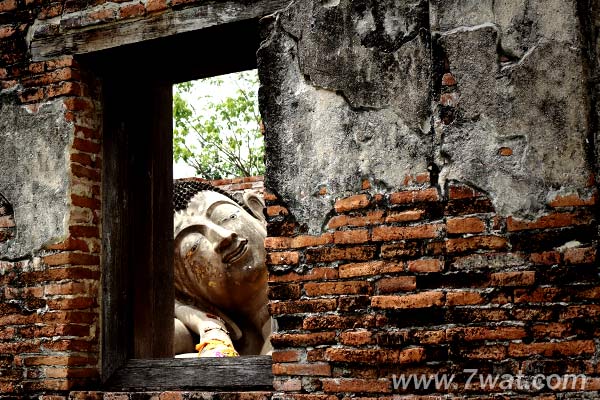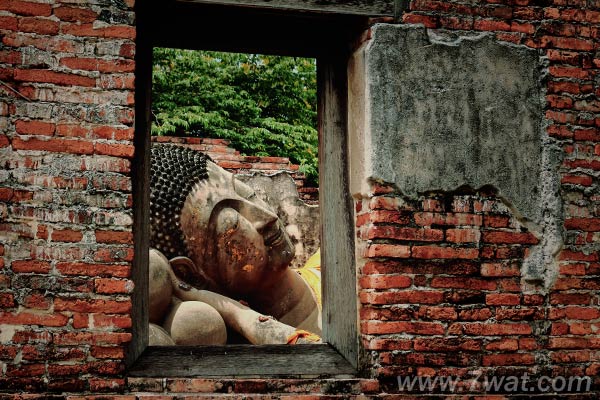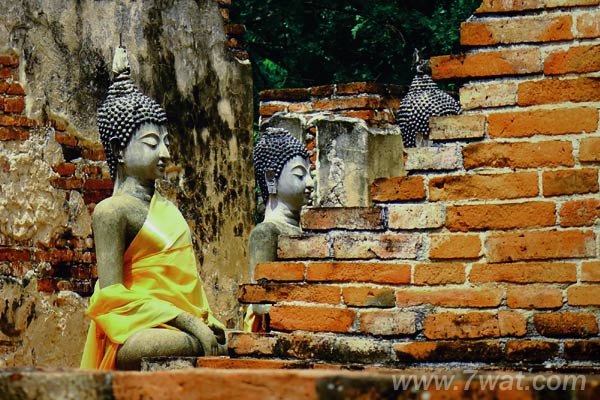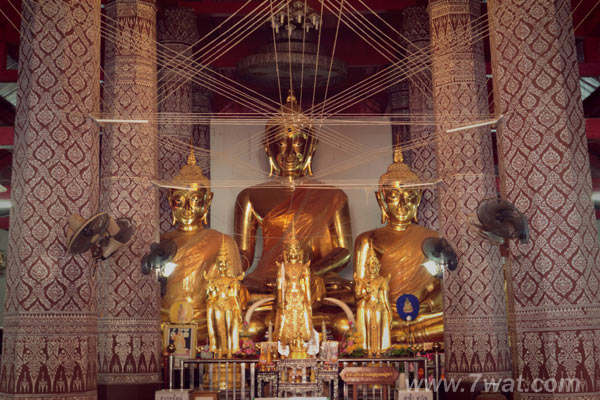 Phutthaisawan Temple has found amulets which are of early Ayutthaya art that are very exquisite, such as a leather amulet which is considered to be the greatest general of Ayutthaya amulets.
This Phutthaisawan Temple There are senior monks and teachers. Famous such as Luang Por Chom, Phutthaisawan Temple. Abbot during the reign of King Mongkut Klao The first edition of the coin, year 1927, is highly sought after by Buddhist monks. and famous monks like Phra Phutthaisawan Worakhun (Luang Pho Huan), a monk with strong magic, was able to summon Phraya Leklai from the cave to create sacred amulets that are becoming increasingly difficult to find. and no one can do it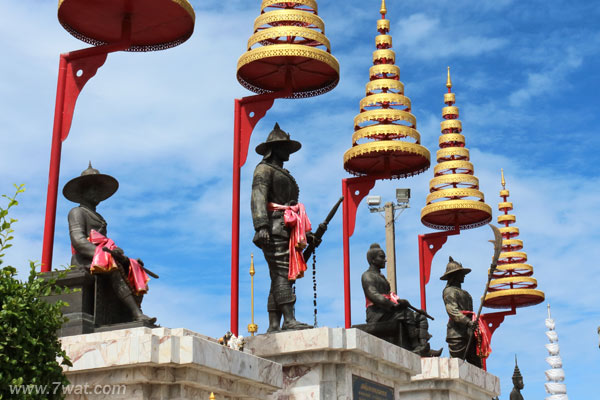 Traveling to Phutthaisawan Temple By private car
From Bangkok, Vibhavadi Rangsit Road Turn left onto the path. Ayutthaya-Nakhon Sawan (32) When driving straight you will see a sign. Suphanburi Bypass Road (356), turn left, drive straight, go up the bridge over the railway. Drive straight for a while and there will be a bridge across the Chao Phraya River. Cross the bridge to the other side and turn left to pass under the bridge.
Drive past the Good View Restaurant intersection. There will be a white hand intersection (3469) where you can turn straight and go straight. When you come to the intersection, turn left onto the road. There will be a sign telling you to go to Phutthaisawan Temple. Keep driving straight. You will find an intersection for you to turn straight. Drive straight and you will find a three-way intersection, turn left onto the road. You will find the Phutthaisawan Temple sign on the left hand side.