Prepare to go to Phu Kradueng
Phu Kradueng is a national park with outstanding natural beauty in Thailand. Located in Phu Kradueng District, Loei Province. Traveling up to Phu Kradueng requires walking from the Ban Si Than Tourist Service Center. The distance is about 5.5 kilometers, takes about 4-5 hours to walk until you reach the back of Pae, which is the highest point of Phu Kradueng. From there it will be a flat road to the service center and tent camping area.
Phu Kradueng is the highest mountain in the northeast. Located in Phu Kradueng National Park, Loei Province, approximately 90 kilometers from Loei city. Phu Kradueng is home to a rich natural forest. There is beautiful scenery. It is one of the famous natural tourist attractions in Thailand.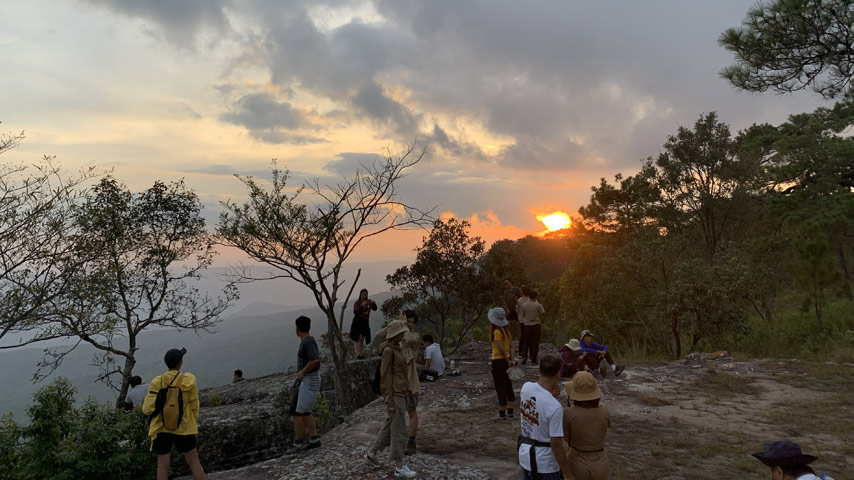 With an altitude of approximately 1,316 meters above sea level, Phu Kradueng has cool weather throughout the year. Suitable for relaxation and experiencing nature. For the itinerary on Phu Kradueng, Generally it takes about 3-4 days, depending on the wishes of the tourists.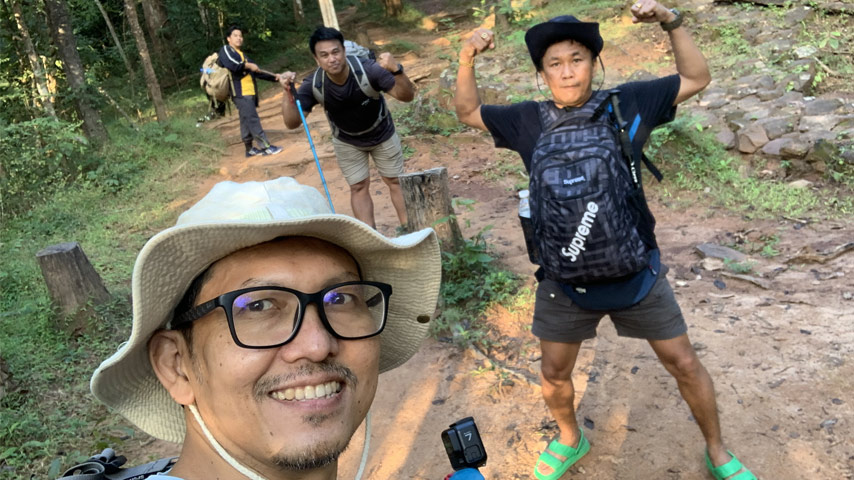 The itinerary for traveling on Phu Kradueng for 3 days and 2 nights can be divided into the following.
Day 1:
Arrive at Ban Si Than Tourist Service Center. Until the early morning is very good.
Register to enter the national park and receive your pass. Around 5:00 a.m., you can line up and wait to register.
If you want to hire a porter Then go to the queue. to hire porters
Walk up Phu Kradueng Start hiking around 6:00 a.m. in the morning.
It takes about 4-5 hours. You may arrive between 10:00 a.m. - 11:00 a.m. Walk around to rest, eat breakfast, or buy things to walk and eat. You'll arrive soon after Pae.
From the "Lang Pae" point, continue walking to the park office. and tent area
Have lunch
Set up a tent. If you reserve a service, they will set up a tent for you. both from the park and from the shops above
Rest, sleep, wake up around 4:00 p.m. - 5:00 p.m.
Prepare bags, drinking water, raincoats, sweaters, flashlights and walk to "Pha Mak Duk".
Walked back to have dinner. At the tent site, go to bed.
Day 2:
Eat breakfast
Prepare a backpack, drinking water, mineral salts, and a lunch that is easy to carry in your bag because we will be traveling long distances until dark.
Prepare a bag to prevent blood-sucking slugs. alcohol spray Insect spray, mosquito repellent, boxing oil to prevent blood-sucking slugs. There are many along the route to the waterfall.
Walk along the waterfall path in the morning, be careful of wild elephants. Observe and look far away. and listen to the sound of elephants breaking branches.
Visit "Wang Kwang" waterfall, "Pen Phop Mai waterfall," "Phon Phop waterfall," "Tham Yai waterfall"
Walk to visit "Anodard Pool"
If we plan to visit for 3 days, we will not go to Tham So Nuea Waterfall. and Khun Phong Waterfall I will walk to Pha Na Noi.
Walk along the side of Pha Na Noi.
Walk to Pha Yiab Mek and Pha Hua Tao.
Go watch the sunset at Pha Lom Sak and take highlight photos at this point.
Travel back towards the edge of the cliff. It's getting dark now, so you'll need a flashlight.
Until reaching Pha Mak Duk Then slowly return to the tent area.
Come back and eat dinner.
Sleep in tent
Day 3:
Eat breakfast.
Walk down Phu Kradueng.
Travel home.
For this itinerary It will be a rough itinerary. Tourists can adjust according to their needs and interests, for example if they want to spend more time traveling on Phu Kradueng. May add additional camping days. Or if you want to focus on visiting various viewpoints You may add more time to walk around the waterfall and cliff routes.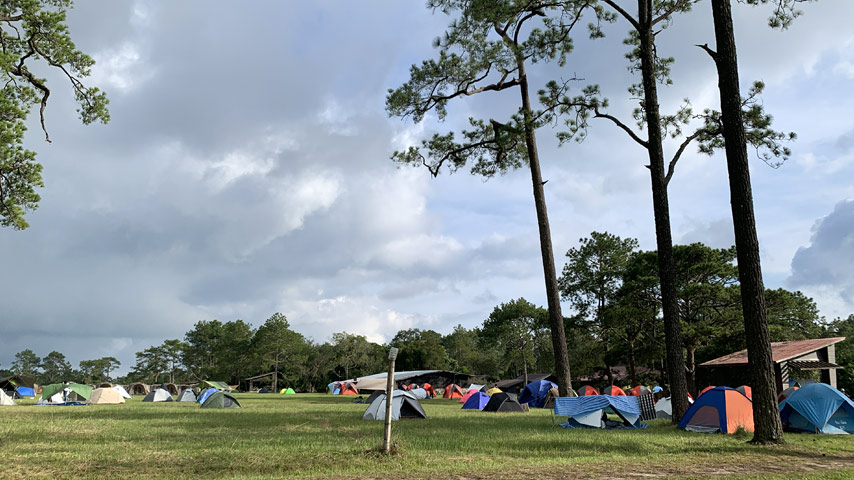 In addition, tourists should prepare themselves before traveling up Phu Kradueng. You should prepare your body to be strong. Prepare necessary equipment such as hiking boots, sweaters, personal medicine, food and water. and should strictly follow the regulations of the national park.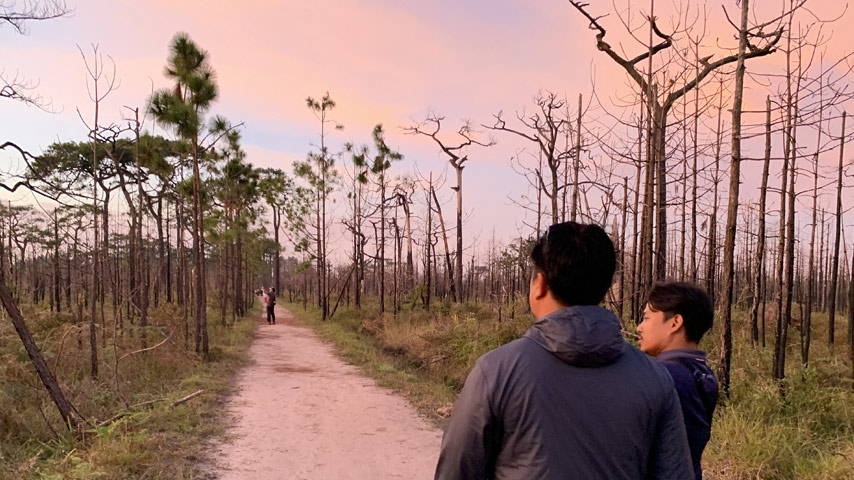 Here are some tips for planning a walking tour of Phu Kradueng:
Reserve accommodation or reserve a tent in advance, especially during the peak season. There are tents and lodges in the park. and shop tents are available for rent.
Study the walking route well before setting out.
Prepare your body to be strong. Eat food from all 5 food groups and get enough rest.
For me, I will walk for exercise before traveling for 1 hour per day or 5 kilometers per day. During the evening or early morning for about 1 month or more, it will make your leg muscles strong and not achy. or have a muscle tear
Wear comfortable hiking shoes. and suitable for the terrain Or sandals with heels work well.
Carry a sweater, personal medicine, and other necessary equipment with you. The weather above changes quickly. In particular, the cold may come suddenly after rain or in the evening.
Strictly follow the regulations of the national park.
I wish all tourists to travel happily and safely on Phu Kradueng.