Die cast Cars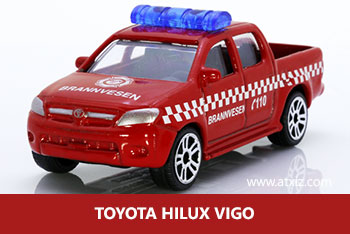 Majorette Toyota Hilux Vigo Brannvesen
The car model that has been popular for a long time is legendary and is in great demand for collectors, the Toyota Hilux Vigo. All models of the Vigo car model are rare because Majorette has stopped producing this car model. Therefore, the Vigo car is in good condition. Is therefore a car that pickup truck collectors want.
Majorette Pickup Toyota Hilux Japan Police
Come see other Toyota Pickup models. Right now I only have 3 cars. Everything has gone. Now finding new ones is very rare.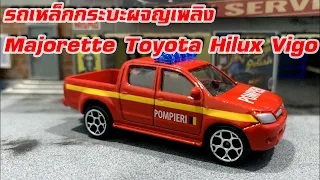 Majorette Toyota Hilux Vigo Fire Fighting Vehicle Belgium
The legendary rare Majorette, known by many collectors in the industry of collectors, is that "Toyota Hilux Vigo Pickup Truck" Why is "Vigo" a rare die cast car in the legend of collectors?