Die cast Cars
Die cast Cars
Die-cast model cars that come in the month of pink love!
In Thailand in February 2020, Majorette shipped 5 models of model cars to the market in a new package. Which has been accepted by collectors and children as well, that is, the car in a clear package. "Dubai Umbalance Super car " this month of love No metal car would be as appropriate as the Dodge Challenger SRT Hellcat pink color. We come to see the details better. How beautiful it is.
Hits: 119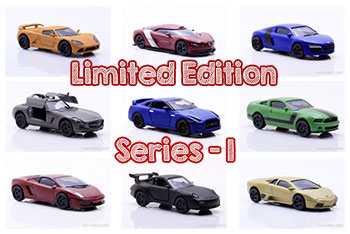 Majorette Matt Color Cars Limited Edition Series1
Today I will take you to find a collection of diecast car from Majorette. The diecast cars in the Collection Limited Edition Series 1. The diecast cars is produced as a limited set, and is the 1st type series of Majorette in the "Matt Color" set that I kept as the first set.
Hits: 173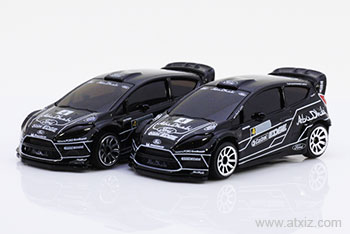 Ford Fiesta WRC, a Majorette car that shouldn't be missed!
Today, we come to see the WRC (World Rally Championship) steel car with the black Ford Fiesta WRC from the manufacturer of the Majorette model car in France. Is a car that has been reduced in the ratio of 1:58 times until the car is small, with a length of about 3 inches only. 2 steel cars that I will show you the following Looks superficial, it may be the same But there are small details that are hidden. Let's see.
Hits: 104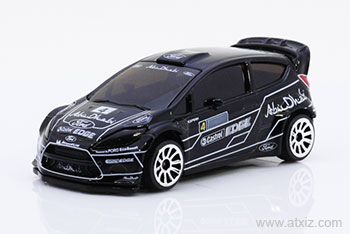 Majorette Ford Fiesta WRC Black
The iron Ford Fiesta WRC black version I wrote in a previous article. Since it is an all black car with patterns cut in white But this car is not the same as the car I proposed before. Let's see how it is different.
Hits: 160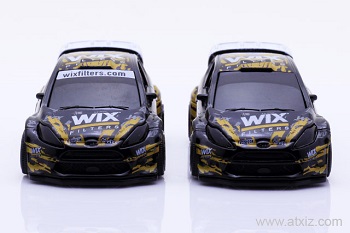 Majorette Ford Fiesta WRC WIX!
The collection of small die cast cars Is a hobby that creates happiness for people interested in small model cars. It is not uncommon for you to search. And collect these small die cast cars. Same as Groups that collect coins, collect stamps or even collect expensive amulets. Some people view it as a toy for children. But among collectors it is a small piece of art That gives happiness to those who have accumulated. Today, I will bring two models of the Majorette Ford Fiesta WRC WIX that I collected.
Hits: 106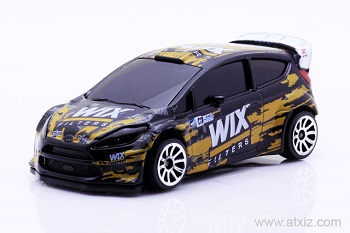 Rare! Ford Fiesta WIX Filters.
Rare Majorette diecast cars that is a must for metal collectors in the WRC series. Must have the Ford Fiesta WRC WIX Filters. Nowadays, it's not easy for us to find this car in the toy store or general mall. Its price is rising continuously. According to the needs of the collectors willing to pay it to gain possession.
Hits: 331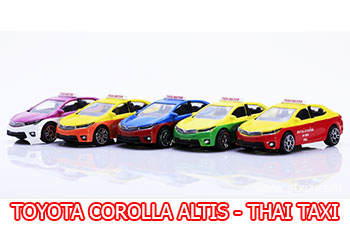 2 color Thai taxi diecast cars
A small number of collectors of iron cars are starting to collect Toyota Corolla Altis models. Since there are many different kinds. The more there is, the more it will create happiness and fun for collectors. Dicast cars from Majorette will also have a Toyota Altis production in the form of a Thai taxi. Divided into 6 pure single-color taxis and 5 two-color taxis. Today, we can see the 5 two-color thai taxis.
Hits: 116